Embark on what savvy world travelers consider the thrill of a lifetime—cruising ocean to ocean via the Panama Canal. Our elegant midsized ships gently float through the famed series of locks that changed the course of history with a marvel of modern engineering. Our guests may chart their own course for pleasure and pampering the entire way, taking advantage of gracious onboard service, spacious staterooms, and excellent award-winning cuisine. Our cruise liners brings you there in grand style with options not found elsewhere. Explore Cartagena, Puerto Vallarta, and charming Mexican fishing villages; and immerse yourself in a rainforest paradise in Puerto Caldera, Costa Rica, where the complex ecosystem supports an overwhelming variety of life. Throughout your cruise enjoy a premium onboard experience featuring our Exploration Speaker Series to expound on the history of the canal and the art, culture and wildlife of the region. Whether you choose our Sunfarer cruises or our longer Collectors' Voyage, our cruise liners has the perfect Panama Canal cruise vacation to satisfy your interests, schedule and budget. Ready when you are, with over 60 sailings, five luxurious ships and six convenient home ports.
---
Featured Ports
Cartagena
Privateers loved Cartagena, the chief Spanish port in New Granada (today's Colombia). Sir John Hawkins besieged the city in 1568 and his nephew, Sir Francis Drake, sacked it 18 years later. In response, Spain poured millions into the port's defense, building the fortifications that are today a UNESCO World Heritage Site. The town the walls protected is also part of that World Heritage designation. Cruise visitors can walk those deeply textured alleyways today through some of the best-preserved colonial neighborhoods of the Americas. When you're ready for a change, there are beaches ready to hand. Bocagrande is busy and close to the city. Playa Blanca is south across the bay and quieter. Both are lovely.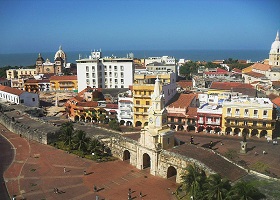 Fuerte Amador
Fort Amador was one of the U.S. installations that guarded the southern end of the Panama Canal, just below the Bridge of the Americas. The other was Fort Grant, which covered several small islands just offshore. Today, the Amador area is a southern suburb of Panama City, gateway to the canal, and a travel destination in its own right. Cruise visitors shouldn't miss the shopping and dining on Flamengo Island, the Frank Gehry-designed Museum of Biodiversity (once its complete), and Panama City's UNESCO World Heritage site, which includes Panama Viejo and Casco Viejo.
Half Moon Cay, Bahamas
Half Moon Cay offers everything you need for a day of play on your Caribbean cruise. Park yourself in an air-conditioned cabana along a two-mile crescent of blinding white beach. Visit Stingray Cove to feed and learn more about the gentle creatures. Ride your horse to a deserted beach and into the surf. Or, take your kids to Half Moon Lagoon, island's aqua park and children's playground. Part of the Bahamas, Half Moon Cay lies about 100 miles southeast of Nassau and is visited on nearly every Caribbean itinerary.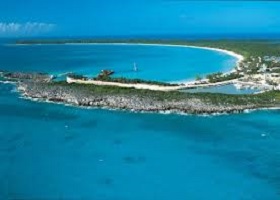 Puerto Caldera, Costa Rica
It's hard to throw a stick in Costa Rica and not have it hit a national park. The city of Puerto Caldera, on Costa Rica's Pacific coast, has a number of them within easy reach for cruise visitors. Just to the south, Carara is a mecca for birders, especially those chasing the scarlet macaw. Poas Volcano is inland, and rises to nearly 9,000 feet. See it before it blows again. Barra Honda contains a series of limestone caves. Palo Verde preserves one of the last tropical dry rainforests in Central America. Arenal has the most active volcano in the country. Tapanti contains species of orchids discovered only in 2009. Grab your hiking boots and a pair of binoculars. It's all a feast, wherever you go.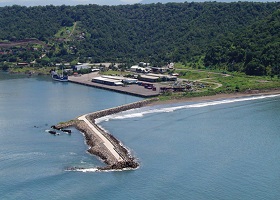 Puerto Chiapas, Mexico
Puerto Chiapas is the Pacific gateway to the Mayan world. Just north of the Guatemalan border on southern Mexico's Pacific Coast, the port is the starting point for excursions to the ruins at Izapa. Founded around 1500 BCE, Izapa is noted for its large, intricately carved ""Tree of Life"" stone. Nearer port, explore San Cristobal de Las Casas cathedral, journey to a rainforest, or shop for local handicrafts like stone carvings or colorful textiles. Or, simply wander the beaches and take in the untamed and exotic surroundings.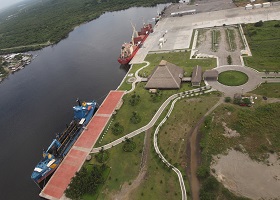 Puerto Vallarta, Mexico
Puerto Vallarta squeezed into the thin space between Banderas Bay and the verdant folds of the Sierra Madre. It's no longer the well-kept secret of the artists, writers and Hollywood stars who first ""discovered"" it in the 1960s, but ""PV"" (as it is affectionately known) still retains the essence of the fishing village it once was. Viejo Vallarta, the old town, is a mix of red-tiled buildings, cobbled streets, chic shops and busy open markets. Other highlights include Mismaloya Beach, Gringo Gulch, and Conchas Chinas, the Beverly Hills of Vallarta. Head inland for more adventure, up into the rugged canyons and luxuriant jungles of the mountains.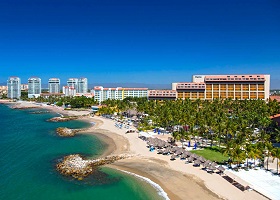 Best time to Visit
September to May