Airline Sales, Marketing and Management
STIC has been the exclusive GSA (General Sales Agents) in India for some of the world's leading airlines over the years. STIC provides airlines with a comprehensive suite of services covering all aspects of sales, marketing & operations. Some of the key services provided are as follows:
Market feasibility studies
Product analysis
Sales function: Field sales, Regional Sales presentations, Inside Sales Support
Reservations: Establishment of City Offices, National Reservation Centres.
Cargo: Sales & Operations related to Air Cargo & Freighters
PR & Marketing
Government Liaison
Administration Activities
Airport Support
Back Office Support: related to BSP Reconciliation, tax, and fare audits
As GSA for various airlines in India, STIC has structured dedicated offices and teams for all airlines that are online in India. For offline airlines, STIC has dedicated product teams located in STIC offices across India. Each team works in consultation with the airline head office and STIC senior management in executing sales, marketing & operational responsibilities. The team targets travel agents & other intermediaries in the marketplace along with corporate houses and other niche customer segments.
Our Partner Airlines

Air China is China's sole flag carrier and a member of the world's largest airline alliance, Star Alliance. The Airline operates flights from its four hubs – Beijing, Shanghai, Chengdu & Shenzhen...
read more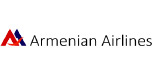 Armenian Airlines was established in December 2022. The Carriers keeps as top priorities the flight safety and high level of service, which also includes the well-known hospitality of Armenian Republic.

Cambodia Airways Co. Ltd, IATA code KR, was founded on 11september 2017. The first commercial flight was commenced on route between Phnom Penh and Siem Reap on July 10th 2018. Cambodia Airways, the wings of Cambodia serves to destinations in Thailand, China and Singapore...
read more

Croatia Airlines offer Special through fares & well connects to Croatia from Delhi & Mumbai with Air India. From Delhi can connect either of the point like PAR/ LON/ VIE/ FRA/ MIL or FCO and from Mumbai connect via FRA and LON. Special Group fares available...
read more

Despite its humble beginnings, Ethiopian Airlines (Ethiopian) has had more than 75 years of successful journey which made it the leading Aviation Group in Africa. Of course, Ethiopian is ageing beautifully. Over the decades, the airline has established itself as the leader...
read more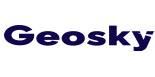 Airline Geo Sky was founded in 2017 and operates successfully in both local and international markets. The field of activity of the airline is passenger and air freight operations.The airline has obtained the air operator certificate issued by the Civil Aviation Agency of Georgia since July 2017.

Myanmar Airways is a privately owned airline headquartered in Yangon, Myanmar. It operates scheduled international services to destinations mainly in Southeast Asia and is based at Yangon International Airport. MAI is a member of the IATA Clearing House (ICH) and a ...
read more

Nordwind Airlines was established in 2008 and started to perform flights with 3 aircraft to 6 destinations. Member of International Air Transport Association from October 2013 & IOSA IATA Operational Safety Audit certified. Nordwind is a fast growing airlines...
read more

Royal Brunei Airline, flag carrier of the Sultanate of Brunei, was established on 18 November 1974 as an independent corporation wholly owned by the government. Airlines is honored to be a 4-Star Airline awarded by SKYTRAX and joins a select group of elite airlines in the world...
read more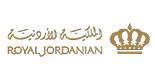 For more than 55 years, Royal Jordanian has been offering the best of luxury air travel to ensure that your flight experience is both memorable and gratifying. It operates to Europe, Asia, North America, Africa, Arabian Gulf & Levant countries with a fleet of more than 26 modern Aircrafts...
read more

SriLankan Airlines, the National Carrier of Sri Lanka, is one of the leading Asian Airlines known for its service, comfort, reliability, punctuality, warmth, care and friendliness. It has a strong presence in the Indian sub-continent with over 85 weekly flights operated to Colombo...
read more

Considering the extension of the martial law in Ukraine and in connection with the closure of the airspace of Ukraine, Ukraine International Airlines extends the suspension of regular and charter flights from/to Ukraine until further notice.
read more

United's shared purpose is "Connecting People. Uniting the World." United has the most comprehensive route network among North American carriers, including U.S. mainland hubs in Chicago, Denver, Houston, Los Angeles, New York/Newark, San Francisco and Washington D.C....
read more