14 Days - Ocean Crossings [Lisbon to St. Maarten]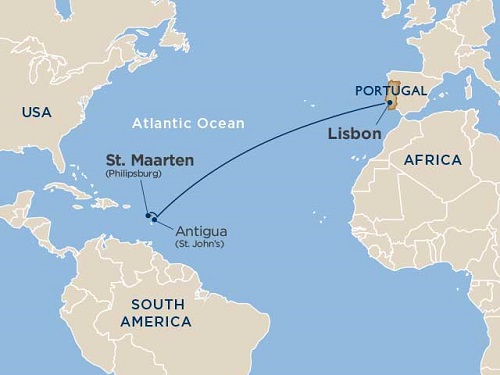 Lisbon to St. Maarten
Ship: Wind Surf
Departure Date :
Optional tours are available from most ports for an additional charge.
Itinerary
Day
Lisbon, PortugalDeparts 05:00 PM
"Lisbon, the capital of Portugal, is a wealth of sights, tastes and sounds. An ensemble of neighborhoods both old and new, it's a city full of history, culture and tradition. After the devastating earthquake that struck in 1755, reconstruction began and the rebuilt Baixa area quickly became one of the city's busiest districts. From there, you can glance up at São Jorge Castle on one hill while in another direction you'll find Chiado, one of the trendiest and most elegant neighborhoods. The spirit of Lisbon can be encapsulated by the soulful musical genre, fado, which can best be enjoyed in the Alfama, the city's oldest neighborhood. Enter one of the area's old-school taverns and listen to passionate renditions of Fado Vadio, sung by amateurs, often after a round of aguardiente, an anise-flavored liquor."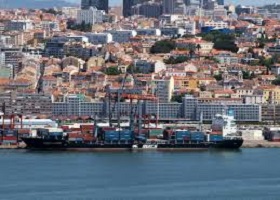 Day
St. Johns, Antigua and BarbudaArrives 08:00 AM Departs 07:00 PM
"The former British colony of Antigua is something special. Just ask Richard Branson, Eric Clapton, Giorgio Armani and Oprah-they all have homes here. Known for its beaches-there are 365 of them, all white sand lined with palm trees-Antigua also boasts charming harbors and a countryside dotted with old sugar mills. At one time the island was a juggernaut in the sugar trade, and also produced tobacco and cotton. Today, agriculture is still important, with Antiguan sweet potatoes, black pineapples and guavas being among the major crops.

The capital city of the dual-island nation of Antigua and Barbuda is St. John's, the center of commerce, with international banks and boutiques as well as a lone rum distillery. Elsewhere on Antigua, English Harbour is of particular note for its maritime heritage, historic sites and excellent restaurants-plus, while there, you'll get to glimpse some impressive yachts as they sail in and out of the bay. The highlight is the restored Nelson's Dockyard, which features gorgeous 18th- and 19th-century architecture but also buzzes with modern eateries and shops. "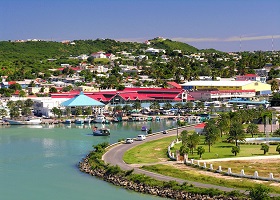 Day
Philipsburg, Sint MaartenArrives 06:00 AM
"This Leeward island has been famously bisected into French and Dutch territories since 1648, and is referred to both as Saint Martin and Sint Maarten. In their respective capitals�Marigot and Philipsburg�there are ancient stone forts and candy-colored buildings lining winding streets. The Dutch side has a slightly larger population but is a bit smaller, at 34 square kilometers (13 square miles), versus the 53-square-kilometer (20-square-mile) Saint Martin. Named for its founder John Philips, Philipsburg, the capital of the Dutch side, has some excellent international art galleries, thumping discos and popular casinos. Farther afield are beautiful beaches and a seemingly endless array of nature conservancies. With them come extensive opportunities for adventure�hiking, biking and zip lining�and amazing wildlife sightings in the sea, on land and in the sky."
Get Quote
Talk To Expert