14 Days - Ocean Crossings [Lisbon to Bridgetown]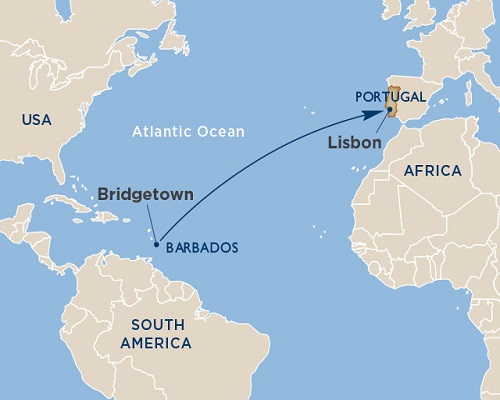 Lisbon to Bridgetown
Ship: Wind Star
Departure Date : Dec 05 2023
Optional tours are available from most ports for an additional charge.
Itinerary
Day
Lisbon, PortugalDeparts 03:00 PM
"Lisbon, the capital of Portugal, is a wealth of sights, tastes and sounds. An ensemble of neighborhoods both old and new, it's a city full of history, culture and tradition. After the devastating earthquake that struck in 1755, reconstruction began and the rebuilt Baixa area quickly became one of the city's busiest districts. From there, you can glance up at São Jorge Castle on one hill while in another direction you'll find Chiado, one of the trendiest and most elegant neighborhoods. The spirit of Lisbon can be encapsulated by the soulful musical genre, fado, which can best be enjoyed in the Alfama, the city's oldest neighborhood. Enter one of the area's old-school taverns and listen to passionate renditions of Fado Vadio, sung by amateurs, often after a round of aguardiente, an anise-flavored liquor."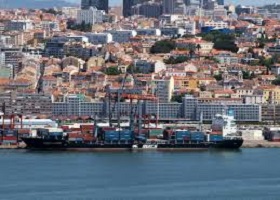 Day
Bridgetown, BarbadosArrives 11:00 AM
"Barbadians, or Bajans in local parlance, consider their island nation the most British of the Caribbean: Queen Elizabeth II is still head of state, and English products are stocked in many of its stores and restaurants. Barbados is known as the birthplace of international pop star Rihanna, but it has also produced some of the biggest Caribbean calypso and soca music stars. The summer Crop Over festival is a huge carnival event. With live music and crafts for sale, the popular Friday fish fry at Oistins Bay is a fun place to mingle with the locals. Centered around a waterway called the Careenage and its handsome Chamberlain Bridge, the historic center of Bridgetown, the country's capital, was granted UNESCO World Heritage status in 2011 for its wealth of British colonial architecture dating from the 17th, 18th and 19th centuries. Among the famous figures who visited Bridgetown when it was at its peak was none other than George Washington, who spent two months in 1751 in a house that still stands today, on his only trip abroad."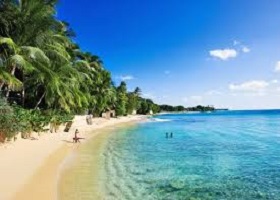 Get Quote
Talk To Expert