12-Day Australia Circumnavigation
Fremantle (Perth), Australia to Sydney, Australia
Ship: ms Maasdam
Departure Date :
Optional tours are available from most ports for an additional charge.
Itinerary
Day
Fremantle (Perth)Departs 05:00 PM
Western Australia's capital is a burgeoning, bustling city straddling the Swan River. You can catch a boat from the port of Fremantle into the city for a swan's eye view on arrival. Climb up to Kings Park and Botanic Gardens for an overview of Perth, at over a million citizens the most isolated large city on earth. The Aviation Heritage Museum is a must for airplane buffs. Stop by the Perth Mint to handle a $200,000 dollar gold bar and watch one of the hourly gold pours. Ferry to Penguin Island to see fairy penguins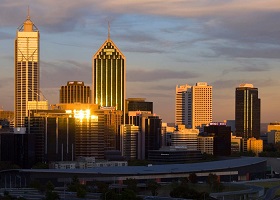 Day
Bunbury, Western AustraliaArrives 08:00 AM Departs 04:00 PM
Western Australia's second city is a bright, pleasant place that welcomes visitors with a towering, checkerboard-patterned lighthouse. Known as the dolphin capital of Australia, the sheltered Koombana Bay draws visitors to interact with downright playful cetaceans. The nearby Geographe Wine region attracts touring tasters as well, along with the charming, rural communities such as Donnybrook, with orchards full of ripening fruit.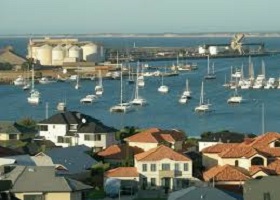 Day
Albany, Western Australia, AustraliaArrives 10:00 AM Departs 06:00 PM
Established in 1826, Albany was the first European settlement in Western Australia and quickly grew into a bustling commercial hub. Its historic heart has a certain faded grandeur, while the modern waterfront is undergoing major redevelopment. The area's most striking features, however, predate the original settlement. Its natural wonders include stunning coastline stretching from Torndirrup National Park's majestic cliffs to the tranquil bay at King George Sound. In the interior, the peaks of the Stirling Range reach heights of more than 1,000 meters (3,280 feet) and offer opportunities for day hikes with breathtaking views.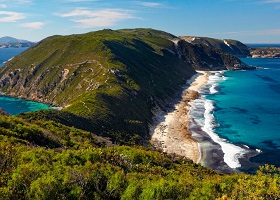 Day
Penneshaw, Kangaroo Island, AustraliaArrives 08:00 AM Departs 06:00 PM
"The Australian continent's third-largest island—Kangaroo—enchants visitors with its mellow rhythms, which seem to be coming from a quieter and much simpler time. Even Penneshaw, its main ferry port, has a population of less than 300 people . . . and farmers sometimes still advertise for spouses on bulletin boards. Long roads run arrow-straight through the fields, scrub and dense gum forests of this spectacular unspoiled destination. It remains one of the best places to see Australian marsupials in the wild. Almost half the island remains bushland or national park, sheltering koalas, echidnas and a million or so tammar wallabies. Weighing just five to seven kilograms (11 to 15 pounds), these mini-roos flourish here, thanks to a dearth of foxes and other mainland predators. (Despite this strong population, the species, Macropus eugenii, remains on the endangered list.) Marine mammals also make a healthy showing on Kangaroo Island. Visitors can walk through one of the country's largest sea lion colonies and watch for rare southern right whales offshore. "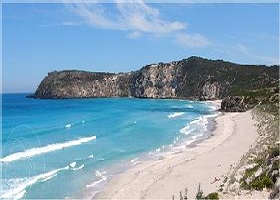 Day
Adelaide, South Australia, AustraliaArrives 07:00 AM Departs 08:00 PM
With a burgeoning creative class, top-notch wining and dining, and a pace of life that feels distinctly more leisurely than high-profile siblings Melbourne and Sydney, Adelaide has evolved into a must-visit destination. The biggest buzz is going on in the city's Central Business District, which has become the hub for artists, designers and restaurateurs, all breathing new life into a once-sleepy capital. Not everything changes though: The town's reputation as a genteel, leafy haven is still justified, and Adelaideans' love of sport—particularly Australian Rules football and cricket—continues unabated. You'll also soon notice that the citizens of Adelaide are devoted to fine wine and great food, and they're particularly proud of the world-class vintages being produced in the famous Barossa Valley wine region, another must-see when visiting South Australia. Even if you can't make it to the source, the city's excellent restaurants and bars showcase local wines, many of which—like the country's most famous red, Grange Hermitage—are worth traveling across the world for.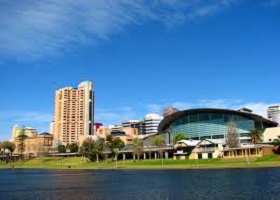 Day
Port Lincoln, AustraliaArrives 10:00 AM Departs 08:00 PM
A well-protected harbor in Boston Bay on South Australia's Eyre Peninsula, Port Lincoln is an important port for grain shipment, fishing for bluefin tuna and multi-species aquaculture. It is also proud to call itself Australia's Seafood Capital. First charted in 1802, it was not truly established until a government subsidized settlement in the 1840s. There are a number of mill and settler's cottages preserved today, and the eccentric Koppio Smithy Museum holds a centuries-spanning collection of everything from pioneer implements, barbed wire displays and carriages to vintage cars and bicycles. Another specialty museum with a particular focus on Port Lincoln is the Axel Stenross Maritime Museum highlighting the fishing and maritime history with displays and old wooden boats, including some built at the Stenross shipyard. Other attractions of the area range from natural features such as the Whaler's Way limestone coast, and the Glen Forest Animal Park to snorkeling with sea lions or cage diving with great white sharks. The town also boasts a railway museum and a prominent statue of the graceful thoroughbred Makybe Diva, owned by a local tuna fisherman and the only horse to win the coveted Melbourne Cup three times.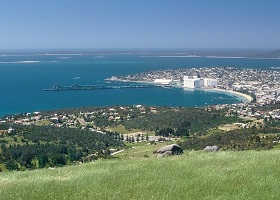 Day
Melbourne, AustraliaArrives 08:00 AM Departs 05:00 PM
"Melbourne is consistently voted one of the world's most livable cities—and for good reason. This is Australia's cosmopolitan heart with cutting-edge art and architecture, historic galleries, attractions and museums, plus a dizzying range of restaurants, bistros, markets and bars. It's renowned for its sporting culture, home to the esteemed Melbourne Cricket Ground and Australian rules football teams. The famous laneways of Melbourne bustle with hidden bars and eateries, while myriad beaches and parks allow for the ultimate outdoor lifestyle and active things to do. It's a melting pot of cultures and a city of gourmands who demand excellent food and find it everywhere—from modern Australian cuisine and delicious Asian fusion fare to low-key cafés serving the best coffee you've ever tasted."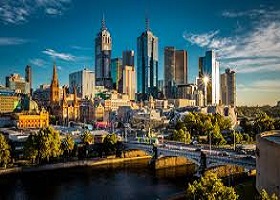 Day
Burnie, Tasmania, AustraliaArrives 08:00 AM Departs 04:00 PM
Burnie's long-running logging industry is just one hint at the amazing forests that surround the town, from the UNESCO World Heritage area that contains Tasmania's most famous crag—Cradle Mountain—to the lesser-known rain forests of the Tarkine wilderness. Woodworkers, papermakers and print artists thrive in this misty land of trees, as does rare wildlife, ranging from wedge-tailed eagles to echidnas and the fabled Tasmanian devils. There's pristine beachfront, too, where little penguins march and well-to-do locals dine on seafood platters as they gaze off into Bass Strait. Tasmania's separation from mainland Australia has created a resourceful, self-reliant and sometimes rebellious community that cooks and farms as well as it crafts and explores. Burnie's bounty includes award-winning single-malt whiskeys, hard apple cider, trout and salmon, hormone-free milk and cheeses and beef from Cape Grim in the far northwest. Known for having the world's cleanest air, Burnie is an exciting base for a taste tour as well as a rugged or refined adventure.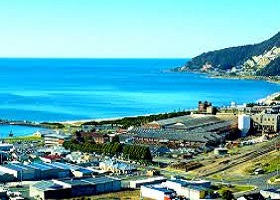 Day
Sydney, AustraliaArrives 07:00 AM
"If you want a snapshot of Australia's appeal, look no further than Sydney: The idyllic lifestyle, friendly locals and drop-dead natural beauty of this approachable metropolis and its attractions explain why the country tops so many travelers' wish lists. But Sydney is more than just the embodiment of classic antipodean cool—the city is in a constant state of evolution. A list of what to do in Sydney might start with the white-hot nightlife, with its new cocktail bars and idiosyncratic mixology dens. Inventive restaurants helmed by high-caliber chefs are dishing up everything from posh pan-Asian to Argentine street food, while the famous dining temples that put Sydney on the gastronomic map are still going strong too. The famed harbor is among the top sights—home to twin icons the Sydney Opera House and the Sydney Harbour Bridge, it is the stepping-off point for some of the city's best cultural attractions and sightseeing. In one day you can sail around the harbor, get a behind-the-scenes tour of the opera house and climb the bridge, with time to spare for people-watching over a flat white at a waterfront café."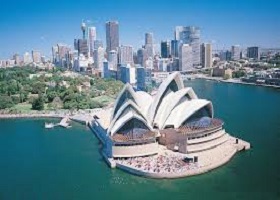 Get Quote
Talk To Expert