9 Days - Ocean Crossings [Funchal to San Juan]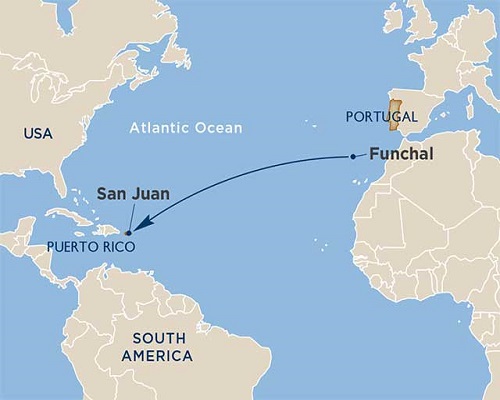 Funchal to San Juan
Ship: Star Pride
Departure Date : Dec 06 2020
Optional tours are available from most ports for an additional charge.
Itinerary
Day
Funchal (Madeira), PortugalDeparts 05:00 PM
"When Portuguese navigators set foot on the island of Madeira in 1419, they were convinced that they had arrived at the Garden of Eden. Today, the experience is no different for cruise passengers docking in Funchal, Madeira's largest city and the capital of a namesake autonomous region. Madeira's consistently warm weather and volcanic mountains lush with tropical flowers and gardens drew European settlers whose influence gave rise to much of what it's known for: Madeira wine, poncha (a traditional drink made of distilled sugarcane, honey and lemon) and handiwork such as embroidery. Wander cosmopolitan Funchal's streets paved with black and white mosaics, a grand seafront promenade and old-fashioned shops, restaurants and cafés housed in terra-cotta-roofed buildings."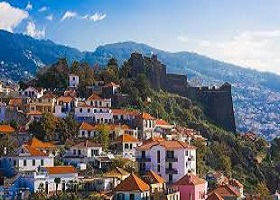 Day
San Juan, Puerto RicoArrives 08:00 AM
"Back in the 1500s, Puerto Rico was one of the first Caribbean islands to be settled, and its capital, today's San Juan, became a vital hub of Spain's New World colonies. The historic part of the city, known as Old San Juan, is now a UNESCO World Heritage Site; it's also a National Historic Site within the U.S. National Park Service. Strolling the narrow cobblestoned streets of Old San Juan, you'll discover a historic treasure surrounded by massive city walls. You can climb the ramparts of imposing fortresses like El Morro, at the entrance to the bay, and visit the Cathedral of San Juan Bautista, one of the oldest churches in the Americas and the final resting place of the city's founder, Ponce de León. Modern San Juan extends well beyond the historic district and offers diversions of its own. Condado, a lively beachfront neighborhood, has high-rise resorts and trendy waterfront bars. Visitors may sample one of Puerto Rico's best-known products at Casa Bacardí, the rum distillery across the bay. And stunning natural wonders await just outside the city, including the rain forest and waterfalls of El Yunque National Forest and the otherworldly lights of Fajardo's bioluminescent bay. "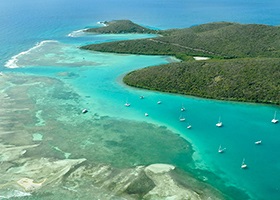 Get Quote
Talk To Expert