7 days - Lush & Lovely Islands of the Lesser Antilles [St. Maarten to Bridgetown]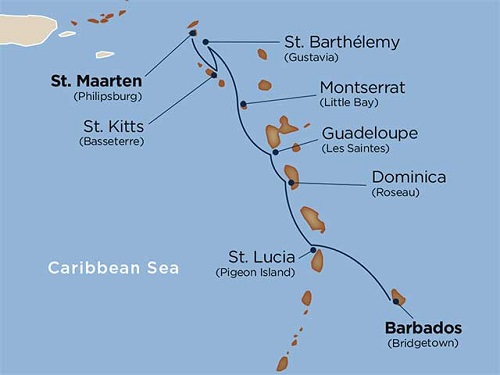 St. Maarten to Bridgetown
Ship: Wind Surf / Star Pride
Departure Date : Nov 11 2023
Optional tours are available from most ports for an additional charge.
Itinerary
Day
Philipsburg, Sint MaartenDeparts 07:00 PM
"This Leeward island has been famously bisected into French and Dutch territories since 1648, and is referred to both as Saint Martin and Sint Maarten. In their respective capitals�Marigot and Philipsburg�there are ancient stone forts and candy-colored buildings lining winding streets. The Dutch side has a slightly larger population but is a bit smaller, at 34 square kilometers (13 square miles), versus the 53-square-kilometer (20-square-mile) Saint Martin. Named for its founder John Philips, Philipsburg, the capital of the Dutch side, has some excellent international art galleries, thumping discos and popular casinos. Farther afield are beautiful beaches and a seemingly endless array of nature conservancies. With them come extensive opportunities for adventure�hiking, biking and zip lining�and amazing wildlife sightings in the sea, on land and in the sky."
Day
Basseterre, St Kitts and NevisArrives 08:00 AM Departs 09:00 PM
"The Beautiful Sisters," St. Kitts and Nevis are separated by a two-mile-wide strait but joined together as an independent island nation. Known and loved for their sleepy pace, these islands are awakening to become an "in" place among well traveled North Americans and Europeans. A small, green volcanic speck in the blue Caribbean, St. Kitts offers quiet beaches, remnants of the old British plantocracy, and dreamy days under silk-cotton trees, soothed by the scents of flamboyants and frangipani. The native Arawak and Carib Indians called St. Kitts the fertile isle, and until as recently as 2005, the island was still dependent upon sugar for a large segment of its economy.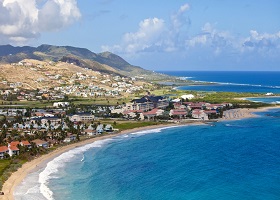 Day
Gustavia, Saint BarthelemyArrives 08:00 AM Departs 10:00 PM
"St. Barts, a French territory in the Caribbean's Leeward Islands, is the ultimate jet-set beach destination. Its 14 pristine beaches are jewels set in sparkling waters, the cuisine is infused with a French flair and the scene is cosmopolitan chic. Other islands in the region might be casual and laid-back, but here the dress code is stylish caftans, oversize sunglasses and sky-high heels. And the preferred mode of transportation is the yacht. Gustavia, the capital and main port of St. Barts (also spelled St. Barths), embodies the island's international appeal. A former fishing village, it was named for King Gustav III of Sweden—the Swedes occupied the island in the early 19th century, leaving a legacy of names and sites. The town's winding streets are lined with high-end boutiques, excellent restaurants and plenty of bars where you can toast your visit with a glass of refreshing rosé. A handful of historic sites, including forts and a lighthouse, add to the attractions. "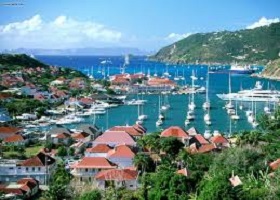 Day
Little Bay, Montserrat, BWIArrives 08:00 AM Departs 10:00 PM
Today we visit "Pompeii of the Caribbean"—an island that is half lush and green, half gray and covered in ash by a volcano in 1995. And if a half-buried city isn't intriguing enough, there are black-sand beaches and a perplexing Irish heritage to explore.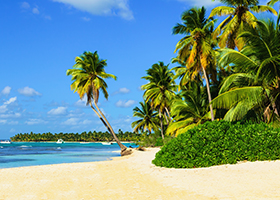 Day
Les Saintes, GuadeloupeArrives 08:00 AM Departs 05:00 PM
This is the Caribbean as you've always imagined it, with yacht-filled harbors set against volcanic mountains and endless stretches of palm-fringed beach. The underwater world here attracted the likes of Jacques Cousteau, but even novice snorkelers will enjoy exploring these impossibly blue waters.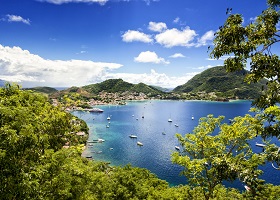 Day
Roseau, DominicaArrives 08:00 AM Departs 05:00 PM
"Dominica, an Anglophone island between the French islands of Guadeloupe and Martinique, may well be the most unspoiled of the larger Caribbean islands. With few hotels and no mass tourism to speak of, Dominica is called ""the nature island" for good reason. One of the most dramatic natural wonders in the West Indies sits at the bottom third of the isle. The Boiling Lake is a flooded fumarole (volcanic fissure) whose water emits sulfurous vapors as it bubbles and boils at around 92 degrees Celsius (nearly 200 degrees Fahrenheit). Surrounding the lake is the lush rain forest of Morne Trois Pitons National Park, a UNESCO World Heritage Site. This vital habitat is teeming with birds, tiny tree frogs and vibrant bromeliads. Getting around mountainous Dominica means negotiating winding, twisty roads. The offshore waters are known for some fine diving and whale-watching. With little room to grow, the small capital of Roseau never exploded in size; it still retains many of its colorful colonial-era wooden houses. Street vendors sell everything from fresh fruits and barbecued meats to medicinal herbs and elixirs. "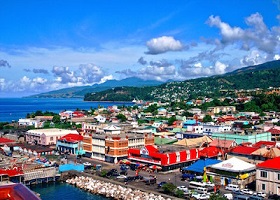 Day
Pigeon Island, St. LuciaArrives 07:00 AM Departs 04:00 PM
The UNESCO site Pitons' with their two majestic volcanic peaks and 24 miles of vibrant coral reef welcome you to St. Lucia. Nearby Pigeon Island National Park features impressive ruins of English forts, archaeological relics of Arawak Indians, and splendid beaches.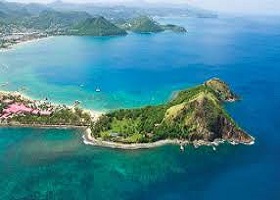 Day
Bridgetown, BarbadosArrives 05:00 AM
"Barbadians, or Bajans in local parlance, consider their island nation the most British of the Caribbean: Queen Elizabeth II is still head of state, and English products are stocked in many of its stores and restaurants. Barbados is known as the birthplace of international pop star Rihanna, but it has also produced some of the biggest Caribbean calypso and soca music stars. The summer Crop Over festival is a huge carnival event. With live music and crafts for sale, the popular Friday fish fry at Oistins Bay is a fun place to mingle with the locals. Centered around a waterway called the Careenage and its handsome Chamberlain Bridge, the historic center of Bridgetown, the country's capital, was granted UNESCO World Heritage status in 2011 for its wealth of British colonial architecture dating from the 17th, 18th and 19th centuries. Among the famous figures who visited Bridgetown when it was at its peak was none other than George Washington, who spent two months in 1751 in a house that still stands today, on his only trip abroad."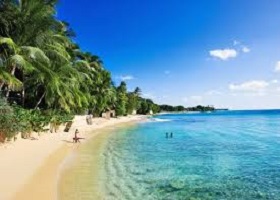 Get Quote
Talk To Expert