12 Days - Island Hopping through Japan [Hong Kong to Tokyo]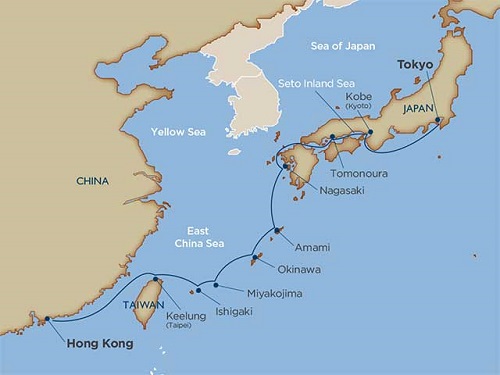 Hong Kong to Tokyo
Ship: Star Breeze
Departure Date :
Optional tours are available from most ports for an additional charge.
Itinerary
Day
Hong Kong, ChinaDeparts 05:00 PM
Among the world's most glamorous and cosmopolitan cities, Hong Kong sits on the southern coast of China at the Pearl River estuary of the South China Sea. It comprises Hong Kong Island, where the Central Business District and most affluent areas and attractions are, and, on the mainland, Kowloon and the New Territories. Hong Kong is a regional and global hub for banking, shipping, fashion and food, boasting more than 60 Michelin-starred restaurants. Its five-star hotels are among the most elegant to be found anywhere; many are set in the towering skyscrapers that carpet Hong Kong Island's steep slopes and light up its skyline so beautifully.Officially known as Hong Kong Special Administrative Region of the People's Republic of China, Hong Kong maintains a high degree of autonomy relative to the rest of China, even after it was reunified with China in 1997 after 156 years of British rule ended.Many cruises in Southeast and East Asia start or end in Hong Kong, and it's definitely a great city in which to spend a day or two sightseeing and finding cultural things to do before or after the voyage. Smaller cruise ships can dock right in Victoria Harbour, for front-row seats of the stunning skyline. Unfortunately, pollution is a problem, and sometimes the views are obscured because of it.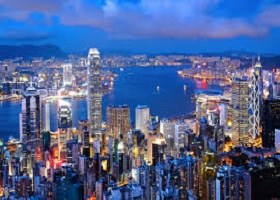 Day
Keelung (Taipei), TaiwanArrives 07:00 AM Departs 05:00 PM
Keelung is the second largest port in Taiwan, and a booming trade industry has turned it into a very prosperous city and international seaport. However, the main reason for calling here is to travel inland to visit the contemporary metropolis of Taipei. Not long ago, the scenic valley of the Tanshui River was home to rice and vegetable farmers, but today it is the site of Taiwan's bustling center of culture, commerce and government.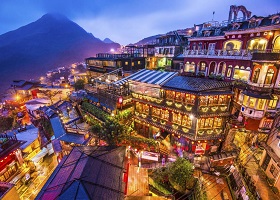 Day
Ishigaki Island, JapanArrives 08:00 AM Departs 10:00 PM
"Talk with the Japanese a while about the Japanese and you're going to hear the word shimagunikonjo. The breakdown is simple: shima—island; guni—nation; konjo—consciousness. In one word, it's the firm belief that people who live on islands are different from people who live on continents, and anyone who's done both is likely to agree. American culture may be the strongest influence in Japan now, but the Japanese will understand the motivations of the Brits a whole lot better. Islands require a different mind-set than continents. Islands require manners.

But what if your island was never meant to be part of another bunch of islands? That's what's happened with today's Okinawa Prefecture. The people who've always been there are Okinawan, one of the healthiest, longest-living people on earth. But now they're part of Japan and seriously outnumbered by the Japanese. (And they're not at all happy that the Japanese interlopers gave so much of their land over to U.S. military bases.) "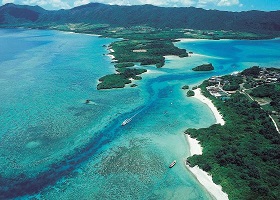 Day
Miyakojima (Hirara), Miyako, JapanArrives 08:00 AM Departs 05:00 PM
"Miyako Island (Miyakojima), located 300 kilometers south of Okinawa Main Island and 100 kilometers north of the Yaeyama Islands, is known for some of Japan's best beaches and as a great destination for snorkeling and diving in the coral reefs. The sub tropical climate provides mild weather year around.

Miyako is the fourth largest island in Okinawa Prefecture. It lacks any major hills or mountains and is mostly covered by sugar cane fields and a few towns, among which Hirara is the largest with a moderate range of restaurants and bars. Resort hotels and pensions are found across the island. Unlike other parts of Okinawa, Miyako is free of habu snakes."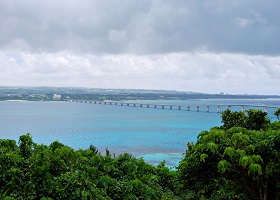 Day
Okinawa (Naha), JapanArrives 08:00 AM Departs 02:30 PM
Renowned for its scenic beauty, rich history and unique Chinese, Japanese and Korean culture, Okinawa is famous for its ceramic wares. Tsuboya Potter Museum is the place to visit to learn about this beautiful artform. You'll also want to see Shuri Castle & Shureimon Gate, a UNESCO World Heritage Site and Kokusai Street, the main shopping area.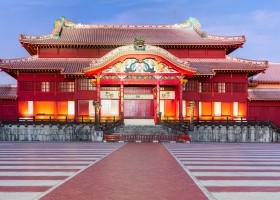 Day
Amami Island, JapanArrives 08:00 AM Departs 02:00 PM
The tropical small port of Amami Island is well-known in Japan for the top-quality silk and dyes produce the highest-end kimonos. The white-sand beaches and warm, crystal-clear waters of Amami are ideal for swimming and snorkeling. Amami is also known for Keihan, its unique chicken rice dish.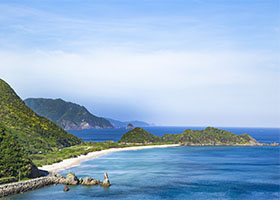 Day
Nagasaki, JapanArrives 12:00 PM Departs 10:00 PM
Situated in the northwest of Kyushu, the third-largest island in Japan, Nagasaki is one of the country's most cosmopolitan port cities, with a decent tourism infrastructure, a fascinating past that stretches back to the early 7th century and a picturesque harbor that's been an active port since the 16th century. Home to around 500,000 residents, the city is a buzzy yet relaxed place with abundant services, shops and restaurants as well as several cultural and historic attractions that are easily explored on foot and via public transportation. Check out the Nagasaki Peace Park and Atomic Bomb Museum, which outline the horrific bombing of the city during World War II while making a poignant pledge for world peace. Foodies will enjoy the wide variety of tastes to be found in Chinatown and the Shianbashi Gourmet Street. If you are visiting with children, the Huis Ten Bosch theme park—modeled on a medieval Dutch town—makes for a fun diversion. Look out, too, for popular annual events like October's Kunchi Festival and the wintertime Nagasaki Lantern Festival.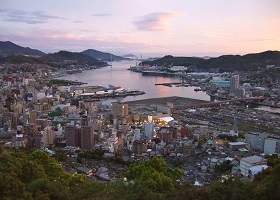 Day
Tomonoura, Japan / Scenic Cruising Seto Inland Sea, JapanArrives 07:00 AM Departs 02:00 PM / Arrives 10:00 AM Departs 03:00 PM
This picturesque port city is one of Windstar's iconic hidden harbors. Tomonoura is part of the Setonanikai National Park and features an endearing old-fashioned townscape. One of its thriving industries is the production of "homeishu," a medicinal liquor with 16 different herbs in it, said to promote longevity.

Scenic Cruising Seto Inland Sea, Japan

The sparsely traveled Inland Sea separates 3 of the 4 main islands of Japan and is considered one of the most fascinating and little known parts of Japan. Its sheltered coasts include more than 700 islands and islets and is full of picturesque water towns, beautiful bicycling routes and many old-fashioned bathhouses. It is a unique blend of old and new Japan experienced by few people.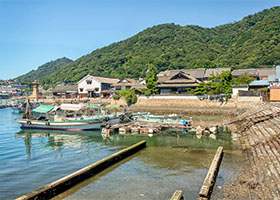 Day
Osaka, JapanArrives 12:01 AM Departs 11:59 PM
"Think of Osaka, Japan (accent on the O), as a combination of Los Angeles and Chicago. It very definitely has L.A.'s second-city complex, but its attitude is pure Chicago. The only business that matters is business, and so what if the Hanshin Tigers, the local baseball team, are frequently the worst professional athletes in the world? They're the home team. People in Osaka laugh louder, play harder and drink more than Tokyo's most decadent dreams. Osaka even has its own dialect, one the rest of the country calls "dirty Japanese," one entirely different than even Kobe's—and Kobe is an Osaka suburb.

Nothing is old in Osaka. The place was flattened during the war (and then again in 1962 and 1989, by Godzilla). During the reconstruction, they forgot to include much in the way of parks or green space, and the sheer amount of concrete and steel sights can get overwhelming.

But Osaka has its attractions and interesting things to do. Sumo wrestlers wait for trains, reeking of chanko-nabe (traditional sumo food; pure energy and calories), just daring the official railway pushers to push them. Yakuza (Japanese gangsters) get train cars to themselves, but if you get on with them, it's like you're invisible. Busy markets, the visual noise of neon and nonstop action on shopping streets offer insight into the energy and ambition of Osaka.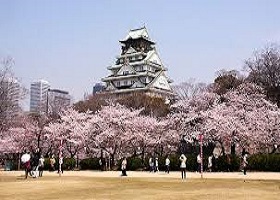 Day
Tokyo, JapanArrives 08:00 AM
There are so many interesting things about Tokyo it is not possible to list them here and you will want to plan to extend your stay. This is the place for excellent and unlimited shopping choices and from where new fashion trends seem to spring. It offers excellent cuisine and has earned mention on the UNESCO Intangible Cultural Heritage List. Even though Tokyo's neon-lit streets make it seem modernistic, it also prides itself on retaining its shogun past, carrying on sumo tournaments and kabuki productions. Tokyo is also committed to providing green spaces in the city or on the outskirts, quickly reached by train.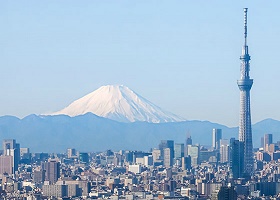 Get Quote
Talk To Expert