7 days - Yachtsman's Harbors of the Rivieras [Barcelona to Rome]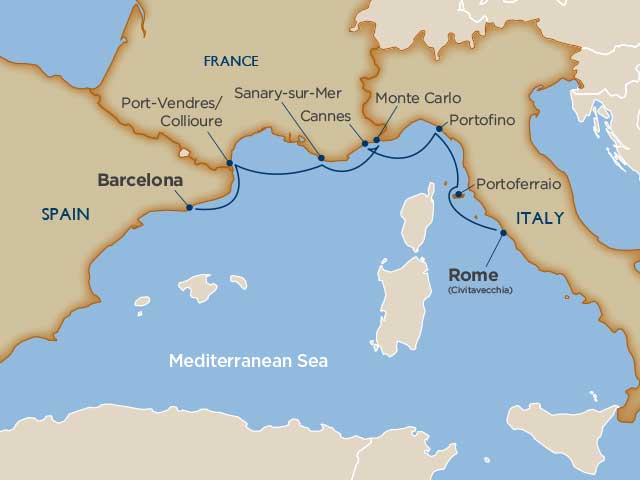 Barcelona to Rome
Ship: Wind Surf
Departure Date : Apr 21 2024 | Aug 13 2024
Optional tours are available from most ports for an additional charge.
Itinerary
Day
Barcelona, SpainDepart 05:00 PM
On the northeast coast of Spain, overlooking the Mediterranean, Barcelona is a vibrant port city, packed with centuries of iconic art and architecture—Gaudí and Picasso both called it home—and lined with sunny white-sand beaches. Explore the Catalan capital's tourist attractions and historic neighborhoods, Modernisme and world-renowned art museums, galleries and local crafts shops—some of which are centuries old and stock traditional Catalan wares. After you see the sights, there are lively tapas bars around every corner where you can stop for a drink, a café amb llet (Catalan for espresso with steamed milk) or a snack, no matter the hour. Green spaces for picnics, long walks and respite from the hustle and bustle are scattered throughout Barcelona's attractions: There's Gaudí's mosaic-decorated park, a neoclassical maze at the Laberint d'Horta, as well as plenty of high places (mountains, monuments and edifices) where sightseeing visitors can take in the view. A short trip from Barcelona by car or train, luxury outlets, cava wineries, a mountaintop abbey and the sandy beaches of the Mediterranean coast await.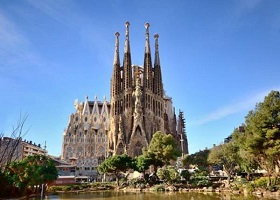 Day
Palamos, SpainArrives 08:00 AM Departs 05:00 PM
"Palamós is a quaint fishing village turned summer-vacation spot along Spain's sun-drenched Costa Brava. The town still thrives on fishing: Visitors can peruse the fish market and view the day's catch at the bustling harbor, or check out the nearby Fishing Museum to learn more about both Palamós's past and the history and techniques of angling around the world. (Make sure you sample the local prawns at one of the town's seafood restaurants.) Palamós is also a convenient departure point for attractions around the region, from wine and olive oil tastings in the countryside to the home and museums of legendary Catalan artist Salvador Dalí. Ancient historic sites dot the landscape up and down the coast, including the Greek and Roman ruins at Empúries and the medieval Castle of Begur. For an infusion of urban culture, plan a day trip to nearby Girona, where narrow, cobbled lanes wind around an imposing Gothic cathedral. Or simply take a stroll to one of the nearby beaches to swim and sunbathe along the Mediterranean coast. "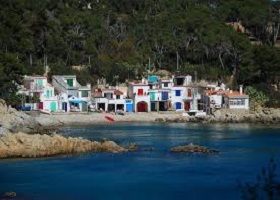 Day
Sanary-sur-Mer, FranceArrive 08:00 AM Depart 06:00 PM
France's sunniest city, located on the French Riviera, was originally a small fishing village and still is adorned by a large collection of traditional wooden fishing boats. This is the home of a group of local artisan fisherman who sell their catch daily on the pier and where Jacques Cousteau had a residence, the Villa Baobab.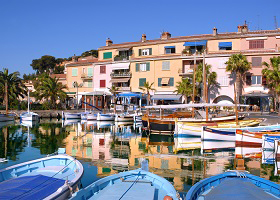 Day
Monte Carlo, MonacoArrive 08:00 AM Depart 11:59 PM
"The tiny and wealthy principality of Monaco, ruled by Prince Albert II, is dominated by the attractions in the resort quarter, Monte Carlo, with its casino, internationally acclaimed Opera House and the Triangle d'Or shopping area. The cliffs of Le Rocher de Monaco rise above the Mediterranean, the strategic stronghold of the Grimaldi family of Genoa who assumed power of this unstable region in 1297. The principality was a quiet backwater until the 1850s when trains put the sun-soaked destination within easy reach of affluent French and British travelers looking for an escape and relaxing things to do. Prince Charles III quickly understood what it would take to seduce the new tourists, and created a Belle Epoque resort featuring the mythic Casino de Monte-Carlo. Sitting on the coast like a precious gemstone, Monte Carlo and Monaco still draw an international jet-set crowd. The Palace commands from Monaco-ville, called Le Rocher by locals, and high-rises make the most of precious land with public elevators in lieu of sidewalks in this steep country. Superyachts fill the port, ultraluxury cars dominate the road and outrageous jewels sparkle under the night sky in an eternal promise that in some places, fairy tales really do come true."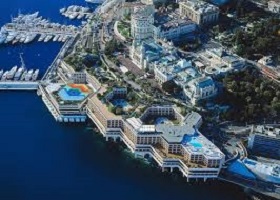 Day
Cannes, FranceArrive 07:00 AM Depart 06:00 PM
Cannes was founded in the 2nd century BC by a Ligurian tribe, and was subsequently colonized by the Romans in 154 AD. During the town's entire history it went through a period of upheaval and desolation by war. In 1834, Lord Brougham, an English aristocrat, was so enchanted by Cannes that he decided to settle there. This marked the beginning of the town's affluence, with luxury residences springing up to provide winter accommodations for international nobility. From 1930 onward, Cannes became a summer resort. Its local economy had traditionally relied on fishing, but was quickly replaced by tourism. Today, Cannes is best known for its world famous film festival and, for two weeks in May each year, attracts the brightest and most talented stars of the silver screen.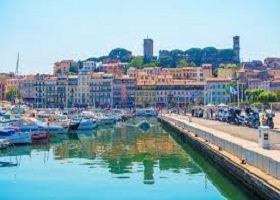 Day
Portofino, ItalyArrive 09:00 AM Depart 09:00 PM
Portofino is a charming, popular resort village on the Italian Riviera, a favorite with artists and seasoned travelers. Situated on a beautiful bay, the surrounding mountains covered with dense vegetation of olive and cypress trees, form a unique setting of incomparable beauty. The ship will anchor in the bay and tenders will transport you to this tiny resort village, which is closed to vehicle traffic. Everything is concentrated around a small square offering an opportunity to stroll around on foot, shop, or just relax at one of the many open-air cafes.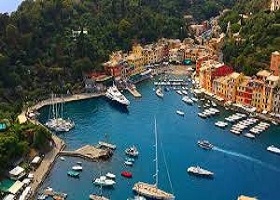 Day
Portoferraio (Elba), ItalyArrive 08:00 AM Depart 06:00 PM
Despite its small size, the island of Elba has been known since the beginning of recorded history. Called Ilva by the Ligurians and Aethalia by the Greeks, Elba passed to the Etruscans and later the Romans. It was ruled by Pisa in the Middle Ages, was a haven for Barbary pirates in the 16th century and then privately owned by the powerful Medici family. The island's most famous resident was Napoleon Bonaparte, whose first exile from France and short reign over Elba lasted from May 1814 to February 1815. During that time, Napoleon was able to improve the island by altering street plans, building new roads, modernizing agriculture and developing the iron mines.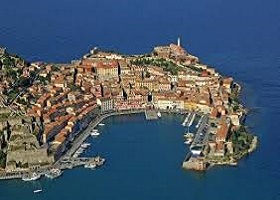 Day
Rome, ItalyArrive 07:00 AM
"Rome is both a modern bustling city and an ancient open-air museum. You can walk in the footsteps of emperors, have coffee in Renaissance piazzas and see contemporary art all in one afternoon. Your sightseeing time in Rome begins at the nearby port of Civitavecchia, a seaside town with roots that stretch back to the Etruscan era. Take note of the Forte Michelangelo (both Bramante and Michelangelo had a hand in its design), and the lungomare, a lively stretch along the sea with beach clubs, bars and restaurants. Once in the Eternal City you can fill your day with museums, churches, archaeological sites, traditional trattorias, artisan shops and, of course, gelato. The Colosseum and the Vatican Museums are Rome's superstar attractions, but there are plenty of quieter gems to explore. For food lovers there are the markets in Campo de' Fiori or the slightly farther flung Testaccio. The hip neighborhood of Monti, next to the Colosseum, has a vibrant piazza scene and boutique shopping, while the Villa Borghese offers a green oasis with a view towards Saint Peter's Basilica and the masterpiece-filled Galleria Borghese. Although Rome might not have been built in one day, you'll certainly be able to see the highlights and top things to do in Rome in 24 hours. "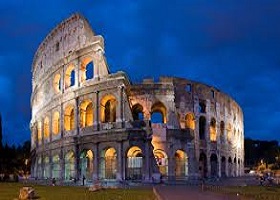 Get Quote
Talk To Expert