14 Days - Ocean Crossings [Lisbon to Miami]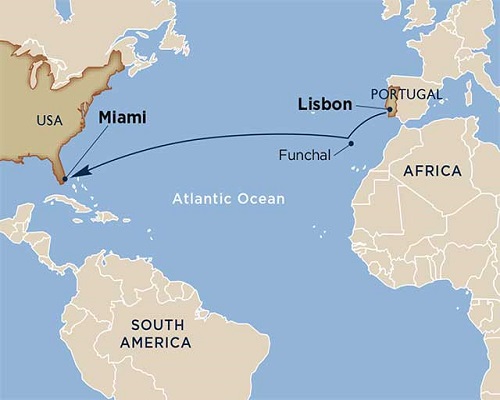 Lisbon to Miami
Ship: Star Legend
Departure Date :
Optional tours are available from most ports for an additional charge.
Itinerary
Day
Lisbon, PortugalDeparts 05:00 PM
"Lisbon, the capital of Portugal, is a wealth of sights, tastes and sounds. An ensemble of neighborhoods both old and new, it's a city full of history, culture and tradition. After the devastating earthquake that struck in 1755, reconstruction began and the rebuilt Baixa area quickly became one of the city's busiest districts. From there, you can glance up at São Jorge Castle on one hill while in another direction you'll find Chiado, one of the trendiest and most elegant neighborhoods. The spirit of Lisbon can be encapsulated by the soulful musical genre, fado, which can best be enjoyed in the Alfama, the city's oldest neighborhood. Enter one of the area's old-school taverns and listen to passionate renditions of Fado Vadio, sung by amateurs, often after a round of aguardiente, an anise-flavored liquor."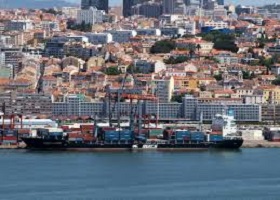 Day
Miami, Florida, USArrives 07:00 AM
Miami is the busiest cruise port in the world, hosting a myriad of ships year-round from all over the globe. Although it is technically not on the Caribbean Sea, no other American city exudes more of the diverse tropical appeal of the Caribbean. The city is home to a large and vibrant immigrant population that blends snowbird refugees from more northern climes with emigres from all Latin America and the Caribbean, as well as sizable groups from Europe, the Middle East and Asia. From the hot-blooded Art Deco haunts of South Beach to the natural wonders of the UNESCO-inscribed Everglades and the laid-back charms of the Keys, South Florida offers a bounty of appealing attractions that make an extended stay in the region nearly mandatory for those either embarking or disembarking here.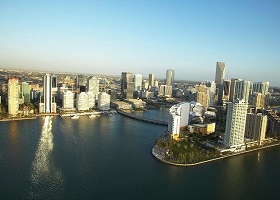 Get Quote
Talk To Expert