14 Days - Windstar Crew Hometowns: Philippines & Indonesia [Hong Kong to Benoa]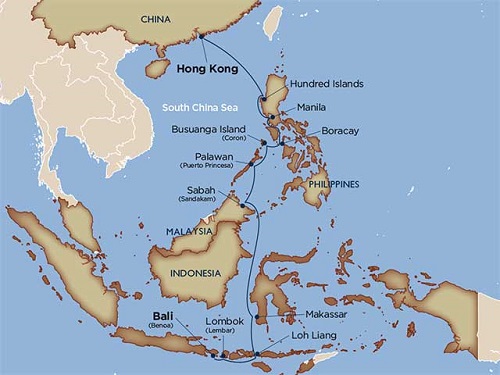 Hong Kong to Benoa
Ship: Star Breeze
Departure Date :
Optional tours are available from most ports for an additional charge.
Itinerary
Day
Hong Kong, ChinaDeparts 05:00 PM
Among the world's most glamorous and cosmopolitan cities, Hong Kong sits on the southern coast of China at the Pearl River estuary of the South China Sea. It comprises Hong Kong Island, where the Central Business District and most affluent areas and attractions are, and, on the mainland, Kowloon and the New Territories. Hong Kong is a regional and global hub for banking, shipping, fashion and food, boasting more than 60 Michelin-starred restaurants. Its five-star hotels are among the most elegant to be found anywhere; many are set in the towering skyscrapers that carpet Hong Kong Island's steep slopes and light up its skyline so beautifully.Officially known as Hong Kong Special Administrative Region of the People's Republic of China, Hong Kong maintains a high degree of autonomy relative to the rest of China, even after it was reunified with China in 1997 after 156 years of British rule ended.Many cruises in Southeast and East Asia start or end in Hong Kong, and it's definitely a great city in which to spend a day or two sightseeing and finding cultural things to do before or after the voyage. Smaller cruise ships can dock right in Victoria Harbour, for front-row seats of the stunning skyline. Unfortunately, pollution is a problem, and sometimes the views are obscured because of it.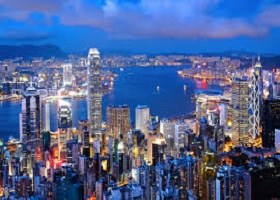 Day
Hundred Islands, PhilippinesArrives 07:00 AM Departs 04:00 PM
There are actually 124 islands at low tide, 123 at high tide in Hundred Islands National Park. Very few of the islands are inhabited but you will find lots of marine life, including crab-eating macaques, civets, dolphins, the occasional dugongs and a number of sea turtle species. Today is a day for island hopping, swimming, lounging on the beach or snorkeling.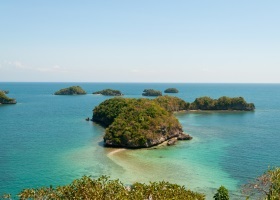 Day
Manila, PhilippinesArrives 10:00 AM Departs 06:00 PM
The port of Manila is the largest and most important in the archipelago. The city of Manila proper, which boasts the densest population in the world, is really only the center of a larger urban cluster called Manila Metro, housing over 12 million people. Most visitors will be attracted to the oldest section, called Intramuros, to see Spanish colonial architectural icons such as the Manila Cathedral or the ancient San Agustin church. The city's Binondo neighborhood is the oldest Chinatown on earth, predating the arrival of the Spanish in the mid-18th Century. Rizal Park, in the area called Ermita, is home to many museums, themed gardens and other notable sights. An overnight stay will enable you to enjoy the renowned Manila sunset along the Baywalk, and also leave time for a visit to the important historical site of Corregidor Island in Manila Bay, the site of an Allied surrender in World War II, and then the triumphant return of General Douglas MacArthur to the Philippines.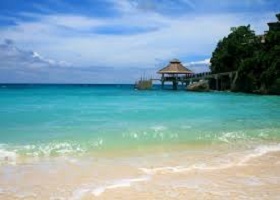 Day
Boracay, PhilippinesArrives 12:00 PM Departs 09:00 PM
Boracay is a small island about 200 miles southeast of Manila. Its shape is akin to a dumbbell or a dog-bone, and the narrow strip in the middle is rimmed with two of the world's most beautiful beaches. The name of White Beach, on the western side, is almost an understatement. It is vividly white and the shallow water offshore shines a candy blue. Add lush coco palms and other tropical vegetation, and a burgeoning community of upscale resorts, restaurants and shops, and you have a prescription for relaxation and aquatic recreation. At other spots around the island, surprise! More beaches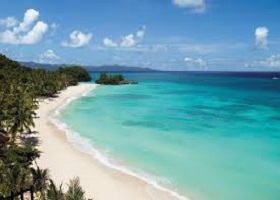 Day
Coron/Busuanga Island, PhilippinesArrives 09:00 AM Departs 05:00 PM
Coron is famous for divers and snorkelers due to the numerous well-preserved Japanese shipwrecks from WWII that are found there. Sought-after snorkeling sites include Siete Pecados, the Twin Lagoons and Atuwayan Beach. Coron itself is very small but offers beautiful beaches and is the jumping off place for island tours and boat trips.
Day
Palawan Puerto Princesa, PhilippinesArrives 09:00 AM Departs 11:59 PM
Voted the "Best Island in the World" by Travel & Leisure Magazine in 2016, this island is a center for eco-tourism and home to multiple natural UNESCO sites including the coral reef Tubbataha and the Puerto Princesa Subterranean River, the longest navigable underground river in the world. Other highlights of Puerto Princesa include the Palawan Heritage Centre, Iwahiq Penal Colony and Immaculate Conception Church.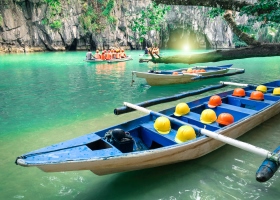 Day
Sandakan, Sabah, MalaysiaArrives 08:00 AM Departs 06:00 PM
Sandakan is the gateway to several eco-destinations like the Sepilok Orangutan Rehabilitation Center, the Gomantong Caves, the Kinabatangan River, Labuk Bay Proboscis Monkey Sanctuary, Turtle Island and the long Rainforest Directory Centre canopy walk. It is also very important for exports of palm oil, tobacco, cocoa and coffee.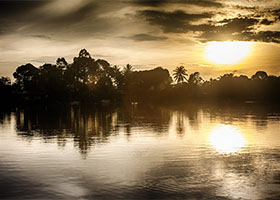 Day
Makassar, IndonesiaArrives 06:00 AM Departs 04:00 PM
The bustling cosmopolitan city of Makassar is full of attractions, Dutch historical sites, a waterfront boardwalk, architectural landmarks and Amirul Mukminin Mosque, a floating mosque with a double blue dome that can house 500 people. Pristine beaches are nearby where freshly caught seafood is a must try, as is the city's iconic dessert, Es Pisang Ijo, a banana wrapped in thin green dough, shaved ice, syrup and sweetened condensed milk.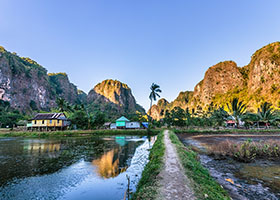 Day
Loh Liang, Komodo National Park, IndonesiaArrives 01:00 PM Departs 05:00 PM
The home to about 5,700 of the unique Komodo dragons, this park works to protect its biodiversity,. It has been declared both a UNESCO World Heritage Site and Man and Biosphere Reserve. In addition to Komodo dragons, there are other notable wildlife here such as the orange-footed scrub fowl and the Timor deer. Marine life here finds more than 1,000 species of fish, 260 species of coral, Dugong sharks, manta rays, over 14 species of whales, dolphins and sea turtle, plus 70 species of sponges.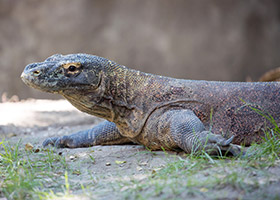 Day
Lembar, Lombok, IndonesiaArrives 01:00 PM Departs 10:00 PM
"While the distance between the Indonesian islands of Bali and Lombok is small, 35 kilometers (22 miles), the islands are worlds apart. The former is lush and green, the latter drier and scrubbier. Bali is mostly Hindu; Lombok, like most of Indonesia, is predominantly Muslim. Even the animals and birds are different on the two islands, as they sit on opposite sides of the Wallace Line (discovered by the 19th-century naturalist Alfred Russel Wallace, it marks the boundary between areas populated by Asian and Australian fauna). For the traveler, an essential difference is that while Bali welcomes thousands of visitors each year, Lombok remains largely under the radar, offering a look at Indonesian life on an island without large resorts or tour buses.

Mataram, Lombok's largest town, has a few sights, the most notable being the temple-mosque complex of Pura Lingsar. Dominating the entire island is Indonesia's second-largest volcano, Gunung Rinjani, and even if you don't attempt to reach its summit, a walk along its trails offers glimpses of birds and monkeys and views of the entire island. Finally, the beautiful Gili Islands, even smaller and more off the beaten path than Lombok itself, are worth the journey to reach them. "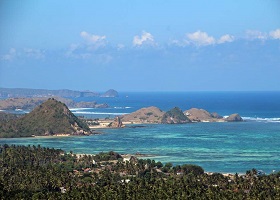 Day
Benoa (Denpasar), Bali, IndonesiaArrives 07:00 AM
Located on the southeastern coast of Bali is the small village of Tanjung Benoa. Still considered a fishing village, Benoa has developed over the past 20 years into a major player in the tourism sector. The calm waters and the beautiful white sand beaches have made Benoa the prime water sport area of Bali. Being a peninsula that is only accessible from one direction, Tanjung Benoa is still relatively quiet with a more relaxed feeling.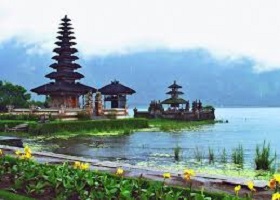 Get Quote
Talk To Expert