16 Days - Aleutians & North Pacific Crossing [Seward [Anchorage] to Tokyo]
Seward (Anchorage) to Yokohama (Tokyo)
Ship: Star Breeze
Departure Date : Sep 01 2021
Optional tours are available from most ports for an additional charge.
Itinerary
Day
Seward (Anchorage), AlaskaDeparts 05:00 PM
One of Southcentral Alaska's oldest communities, Seward is ground zero for the Klondike Gold Rush's Iditarod National Historic Trail, a dogsled route that connected the Kenai Peninsula's ice-free port with Nome during frontier-era winters. Though the modern race makes a ceremonial start in Anchorage, it's inspired by the famous run of 1925, which dashed along parts of this older path. It allowed 20 mushers to carry urgently needed diphtheria vaccine more than 1,000 kilometers (621 miles) in just over 127 hours. Natives and explorers from Russia, Britain and the United States all frequented this area before Seward's official founding in 1903. The early settlement included a colorful neighborhood known as Homebrew Alley which was erased by a 9.2-magnitude megathrust earthquake—the second most powerful ever recorded—which dropped the shoreline nearly six feet in 1964. Today this mellow town welcomes visitors to Resurrection Bay and Kenai Fjords National Park, not to mention the 204-kilometer (127-mile) Seward Highway—honored as an All-American Road—stretching north to Anchorage. In town, favorite stops remain the Alaska SeaLife Center, a research aquarium open to the public, and the steep, stony 920-meter (3,018-foot) Mount Marathon, which hosts one of America's oldest footraces each Fourth of July.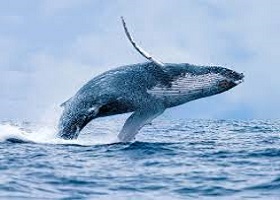 Day
Homer, Alaska, USArrives 08:00 AM Departs 05:00 PM
This plucky little town sells End of the Road certificates to visitors who've motored here to the furthest reach of the Kenai Peninsula. It's something worth celebrating: a drive down the world's longest street that protrudes into the ocean! But walkers, bikers and in-line skaters can also experience the thrill, thanks to a 6.5-kilometer-long (four-mile-long) paved multiuse trail.

The rich fishing grounds here attracted Native Alaskans centuries before Captain James Cook claimed the Kenai Peninsula for Britain in 1778. After some Russian tyranny—fur traders forced Native Alaskans to hunt sea-otter pelts for them—Homer got a proper start as an English-settled coal-mining town in the 1890s.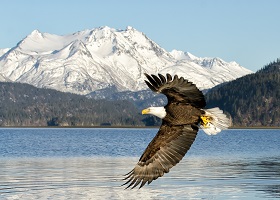 Day
Kodiak, Alaska, USArrives 08:00 AM Departs 06:00 PM
Kodiak is all about bears. And what bears! This unique subspecies named for the Kodiak Archipelago where they are found evolved in isolation for around 12,000 years and can reach heights of 3 meters, or 10 feet, when standing on their hind legs. One of the world's largest carnivores, the bears have a diet that goes far beyond meat (they can sleep for up to eight months, then wake up ravenous to feast predominantly on grass, plants, berries and fish). About 3,500 live on this tiny island, meaning you have a great chance of seeing one, if not many, from May through October!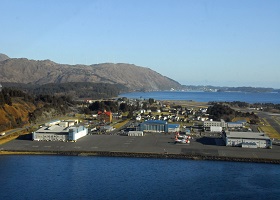 Day
Sand Point, AlaskaArrives 07:00 AM Departs 02:00 PM
Sand Point, located on Popof Island, is home to the largest fishing fleet of the Aleutian Islands. The area offers excellent halibut, pollock, salmon, and cod fishing and the city is characterized by its ability to be self-sufficient, with modern marine facilities and commercial fishing at the heart of its culture. More than half the population here is of Qagan Taygunguin Tribe descent. There is a wonderful network of hiking trails here, where a herd of bison can be found as well as many birds and marine mammals.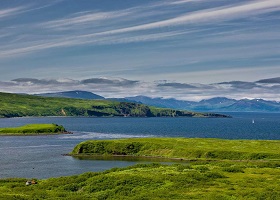 Day
Dutch Harbor, Alaska, USArrives 12:00 PM Departs 06:00 PM
"The volcanic Aleutian Islands stretch between the United States and Russia in the Bering Sea. The archipelago's largest community goes by two names—Unalaska and Dutch Harbor—though you may hear really old-time Aleut speakers say "Ounalashka" too. Want to sound like one of the fishing port's 4,300-odd residents? Just stick with "Dutch."

In the easternmost arc—the Fox Island subgroup—this flourishing town depends more on the fish-processing industry than on tourism. In fact, Dutch Harbor netted 762 million pounds in 2014, maintaining its "most seafood landed" status for the 18th consecutive year. But visitors may be more familiar with its fame from Deadliest Catch, a TV series about the brutal struggle to harvest Alaskan king crabs—a task often called the world's most dangerous job."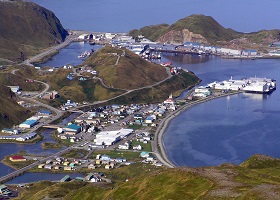 Day
Kushiro, JapanArrives 08:00 AM Departs 04:00 PM
"Don't come to Kushiro expecting blue skies and a blazing sun. This town of roughly 200,000 people in southeast Hokkaido is known instead for its misty appeal, often shrouded in a fog that adds to the port's atmosphere. But the natural and cultural attractions that await nearby are brilliant in any weather. Japan's largest undeveloped wetlands—Kushiro Shitsugen National Park—sprawl across some 270 square kilometers (104 square miles) just north of town. This is the place to see the revered Japanese crane, also known as the red-crowned crane. Options for visiting the park include canoe tours through the marshlands or visits to the accessible boardwalk trails at the official visitor center. The Kushiro area is home to another natural wonder farther north at Akan National Park, where you can admire volcanoes and pristine crater lakes and dip into one of the area's onsen, or natural hot springs. Hokkaido's most beautiful lake, Lake Mashu—reputedly the clearest lake in the world—will make your head spin with its pure beauty. There are sulfur-spewing volcanoes to visit here as well. When you're back in town in Kushiro, don't miss a visit to the Washo market for fresh sushi and sashimi or the fisherman's wharf for some souvenir shopping. "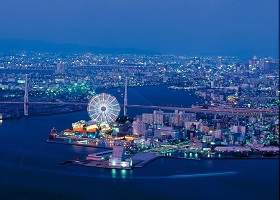 Day
Miyako, JapanArrives 12:00 PM Departs 06:00 PM
Miyako is now starting to look like a city again. It has been rebuilding since the 2011 tsunami that devastated the city when it was hit with a 125-foot wave. Over 4,000 buildings were destroyed and over 900 fishing boats. Visit the rebuilt city whose highlights include the Jodogahama Beach, part of the Rikuchu Kaigan National Park, nationally designated a "Place of Scenic Beauty."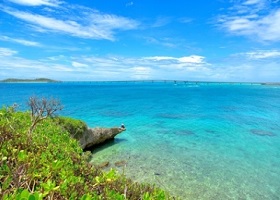 Day
Tokyo, JapanArrives 07:30 AM
There are so many interesting things about Tokyo it is not possible to list them here and you will want to plan to extend your stay. This is the place for excellent and unlimited shopping choices and from where new fashion trends seem to spring. It offers excellent cuisine and has earned mention on the UNESCO Intangible Cultural Heritage List. Even though Tokyo's neon-lit streets make it seem modernistic, it also prides itself on retaining its shogun past, carrying on sumo tournaments and kabuki productions. Tokyo is also committed to providing green spaces in the city or on the outskirts, quickly reached by train.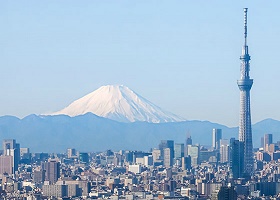 Get Quote
Talk To Expert