9 Days - Antiquities of the Adriatic & Greece [Venice to Athens]
Venice to Athens
Ship: Wind Surf
Departure Date :
Optional tours are available from most ports for an additional charge.
Itinerary
Day
Venice, ItalyDeparts 04:00 PM
"When I went to Venice, my dream became my address," wrote Lord Byron, just one of many famous figures who found a haven in this fantasy city. This enchanted land was built on stilts, set into the water by ancient Venetians seeking refuge from the harsh realities of landlocked life. And Venice, Italy still offers a palpable feeling of escape from the real world today. When you cruise into the lagoon and step onto what passes for solid ground, you'll still be very much on the water. Venice is a floating labyrinth of reflections, with mirror and glass sights everywhere, from glorious Venetian architecture echoed in the canal waters to the marble palaces that shimmer in the sky. And although Carnivale is only held once a year, being in Venice on any day is like going to a festival with plenty of vibrant things to do and attractions to see. Locals seem to love the many sightseeing visitors who arrive each year, and Venice will openly reveal her charms even to those who are only here for a few hours, an afternoon or a magical evening.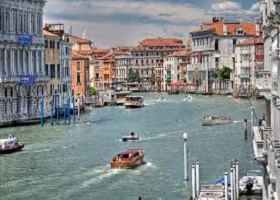 Day
Zadar, CroatiaArrives 09:00 AM Departs 05:00 PM
"It may sound like the name of some fantastic distant land or even a planet, but the only things out of this world about Zadar are its seaside views, delicious Croatian-Mediterranean cuisine and wines and the warm welcome when you arrive in this history-steeped Croatian town. Perched on a peninsula extending into the Adriatic, Zadar was a crossroads in the ancient world and a cornerstone of the Venetian Empire. As in many Croatian towns, layers of history and art are everywhere (keep your eyes open for the ubiquitous signature Venetian lions). In recent years, Croatia has found some new fame as the backdrop for Game of Thrones, but Zadar's story of survival rivals anything that Hollywood could imagine. Caught on the front lines between the Allies and Mussolini's troops, some 60 percent of the city's buildings were destroyed in World War II. Today, however, the city that was once described as ""the Dresden of the Adriatic"" has been meticulously restored."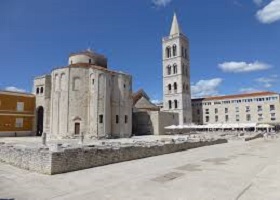 Day
Komiza, CroatiaArrives 09:00 AM Departs 05:00 PM
Komiza and the island of Vis have a reputation for gastronomic delights, partially because of the high quality of their local produce and the abundance of delicious seafood, accompanied by the well-respected playa wines produced there. To work up an appetite take a hike up 1,926-foot-high Mount Hum with its glorious views over Komiza or a boat ride out to the Blue Cave, or wander the streets of this beautiful old stone fishing village.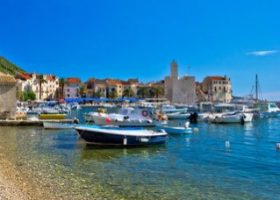 Day
Dubrovnik, CroatiaArrives 08:00 AM Departs 05:00 PM
On the southern end of Croatia's Adriatic coast, Dubrovnik staked its claim to glory during the 450 years it existed as the independent Ragusan Republic, shoulder to shoulder with mighty forces like Venice and the Ottoman Empire. Once a renowned seafaring, shipbuilding and trading center, today it's an enchanting tourist destination. Dubrovnik seduces sightseeing visitors with its polished (and very clean!) limestone streets, theatrical architecture, charming cafés, welcoming restaurants and distinctive shops along scenic side streets. The natural backdrop, much of which is protected, consists of pine and cypress forests and the shimmering Adriatic, dotted with uninhabited islands. Visitors quickly discover that the wider Dubrovnik area is just as striking as its main attraction—the Old Town.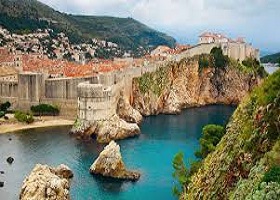 Day
Monopoli, Puglia, ItalyArrives 09:00 AM Departs 05:00 PM
Quaint and charming, Monopoli has many sites within easy walking distance. Start at the colorful street market and head toward the cathedral, built in 1693 with a tower that is 197 feet high. Past the cathedral is part of the seafront and a promenade and the beautiful Church of Santa Maria della Zaffira and the impressive Charles V Castle, built in 1552. The little harbors that make up the port are full of brightly colored boats and fishermen busily mending their nets.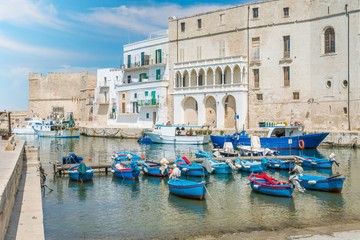 Day
Corfu, GreeceArrives 09:00 AM Departs 06:00 PM
One of the most beautiful and popular islands, located on the Ionian Sea, Corfu has wonderful beaches and small villages throughout the island. Take in the Venetian influence at the two fortresses located in Old Town, a UNESCO World Heritage Site.
Day
Santorini, GreeceArrives 08:00 AM Departs 09:00 PM
As our ship approaches the spectacular cliffs rising from the deep azure sea, you�ll understand the magic of this area, where some say the ruins of Atlantis remain hidden. Visit the village of Oia and see the iconic Santorini blue domes or take a guided tour of Bronze Age excavations at the UNESCO site of Akrotiri. Toast the day with a crisp, cold glass of local Assyrtiko wine.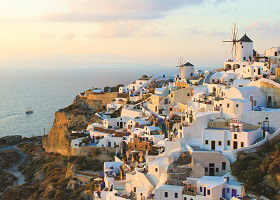 Day
Monemvasia, GreeceArrives 09:00 AM Departs 06:00 PM
Monemvasia was once on the Peloponnese mainland. Then an earthquake turned it into an island. It is now joined to the mainland by a narrow causeway that limits access, originally for reasons of defense. The tall, flat isle is completely honeycombed with nooks and grottoes, narrow alleys and rock-carved rooms. Clearly it was a formidable redoubt in times of attack, and earned its nickname the Gibraltar of the East. The upper town, long uninhabited, has narrow pathways leading to the Byzantine Aghia Sophia church, and remains of the medieval fortress and walls. In the lower town, look for the bell tower that leads you to Elkomenos Square, with its namesake medieval Elkomenos Christos church and a small museum.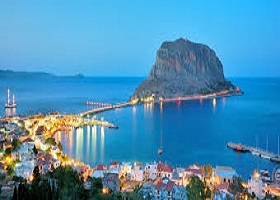 Day
Athens, GreeceArrives 07:00 AM
Athens is the historical capital of Europe, with a long history, dating from the first settlement in the Neolithic age. In the 5th Century BC (the "Golden Age of Pericles") – the culmination of Athens' long, fascinating history – the city's values and civilization acquired a universal significance. Over the years, a multitude of conquerors occupied Athens, and erected unique, splendid monuments - a rare historical palimpsest. In 1834, it became the capital of the modern Greek state and in two centuries since it has become an attractive modern metropolis with unrivalled charm.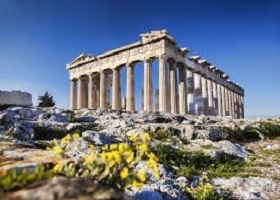 Get Quote
Talk To Expert