18 Days - Ocean Crossings [Nassau to Lisbon]
Nassau to Lisbon
Ship: Wind Star
Departure Date :
Optional tours are available from most ports for an additional charge.
Itinerary
Day
Nassau, BahamasDeparts 05:00 PM
New Providence may not be the largest island in the Bahamas, but it draws the lion's share of visitors from around the world—and with good reason. For starters, it's home to Nassau, the nation's capital: a bustling harborfront hub whose stately colonial buildings house lively restaurants, bars, galleries and shops. Beyond the downtown area, however, you'll find that plenty of other pleasures beckon. Just across the harbor bridge, for instance, is Paradise Island—and its dazzling Atlantis casino resort and water park (which you can access with a day pass). More aquatic adventures can be had with snorkeling and glass-bottomed-boat excursions to nearby coral reefs. Interested in Bahamian art and culture? Check out the island's National Art Gallery, Pirates of Nassau Museum and 18th-century colonial forts and monuments. And if you'd rather just relax amid beautiful Caribbean scenery, try wandering through the lush botanicals at Ardastra Gardens or sunbathing on sugary Cable Beach. Whatever you choose to do, though, make sure to sample some of the local culinary specialties like conch fritters or cracked conch. You'll almost certainly find that—like the rest of the island—they're vibrant and just a little exotic, and leave you wanting more.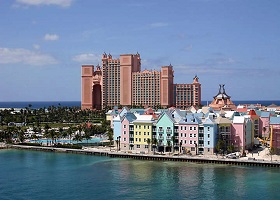 Day
Lisbon, PortugalArrives 07:00 AM
"Lisbon, the capital of Portugal, is a wealth of sights, tastes and sounds. An ensemble of neighborhoods both old and new, it's a city full of history, culture and tradition. After the devastating earthquake that struck in 1755, reconstruction began and the rebuilt Baixa area quickly became one of the city's busiest districts. From there, you can glance up at São Jorge Castle on one hill while in another direction you'll find Chiado, one of the trendiest and most elegant neighborhoods. The spirit of Lisbon can be encapsulated by the soulful musical genre, fado, which can best be enjoyed in the Alfama, the city's oldest neighborhood. Enter one of the area's old-school taverns and listen to passionate renditions of Fado Vadio, sung by amateurs, often after a round of aguardiente, an anise-flavored liquor."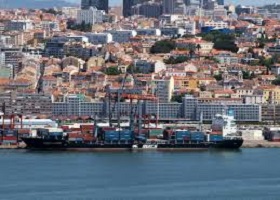 Get Quote
Talk To Expert