14 Days - Greenland: North Atlantic Odyssey [Reykjavik to Montreal]
Reykjavik to Montreal
Ship: Star Pride
Departure Date : Sep 06 2024
Optional tours are available from most ports for an additional charge.
Itinerary
Day
Reykjavik, IcelandDeparts 05:00 PM
Laid-back and effortlessly cool, the world's most northerly capital is like nowhere else on earth. With geothermal water pumping through its veins and a staggering backdrop of gnarly lava fields, majestic glaciers and rainbow-colored houses, Reykjavík is famous for its natural wonders and dramatic scenery. But what is less well known is that the diminutive Icelandic city has cultural offerings to rival many destinations twice its size. Explore the world-class museums and art galleries during the day, then while away the evening hours in cozy cafés and bars. A thriving food scene showcases traditional Nordic cuisine, as well as modern and international trends, and the city's creative output is in high gear with internationally acclaimed designers, musicians and artists. Self-confident but not cocky, this city is truly one-of-a-kind.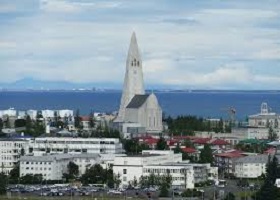 Day
Scenic Cruising Prince Christian Sound, GreenlandArrives 07:00 AM Departs 05:00 PM
The beautiful fjord system of Prince Christian Sound is a waterway in southern Greenland that connects the Labrador Sea and the Irminger Sea. Sixty miles long and narrows to only 1,500 feet wide at some points. It separates the mainland from the islands of the Cape Farewell Archipelago and is surrounded by steep granite mountains as high as 3,937 feet.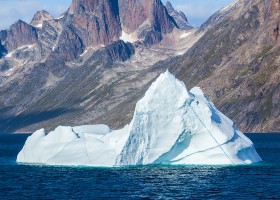 Day
Qaqortoq, GreenlandArrives 08:00 AM Departs 10:00 PM
The scenic colonial town of Qaqortoq is easily seen on foot. Walk to the town square with its gorgeous fountain built of Igaliku rocks. Colorful houses encircle the square and Our Saviour's Church, built in 1832, is nearby. There are many works of art that have been chiseled into the rocks at the sculpture park called "Stone and Man," and the local museum full of Nordic artifacts is definitely worth a visit. Another point of interest is the fishing wharf where fresh and dried fish is sold.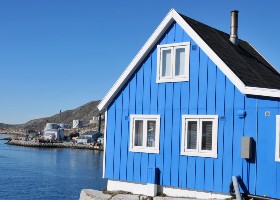 Day
Nanortalik, Greenland / Tasermiut Fjord Scenic CruisingArrives 07:00 AM Departs 02:00 PM / Arrives 03:00 PM Departs 07:00 PM
The southernmost town in Greenland located at the mouth of the Tasermuit Fjord, Nanortalik shares space with polar bears who live and hunt on the sea outside of town. Vertical cliffs and steep peaks characterize the area around Nanortalik and Ketil Mountain at 6,562 feet has one of the highest climbing walls with Greenland's only natural forest just 25 miles away. The locals are charming and friendly and known for their choir singing, which you may end up hearing.

Tasermiut Fjord Scenic Cruising

This 43-mile (70km) long fjord opens into the Labrador Sea and separates two long mountainous peninsulas. Nanortalik Island is located at the mouth of the fjord. It is a popular spot for climbers and kayakers and is the starting point for many challenging treks.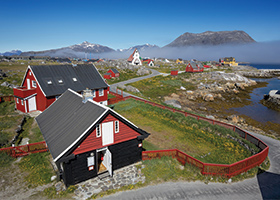 Day
Narsaq, GreenlandArrives 08:00 AM Departs 04:00 PM
With a population of 1,600, Narsaq is the youngest town of Greenland and was founded in 1959. The mountain behind the town is full of coveted minerals and is a major attractions for rock pickers and geologists including the rare mineral, Tugtupit which has only been found in one or two places around the world.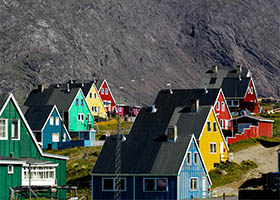 Day
St. Anthony, NewfoundlandArrives 07:00 AM Departs 03:00 PM
St. Anthony is a popular whale-watching destination. Located at the northern tip of Newfoundland, icebergs appear along Newfoundland Iceberg Alley and the rugged coastline, there is a vast wilderness of valleys and lake-dotted mountains, and the local fresh seafood is among the best.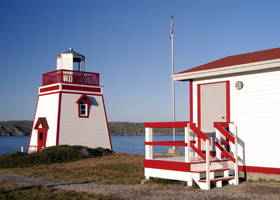 Day
Bonne Bay / Woody Point, Newfoundland, CanadaArrives 10:00 AM Departs 04:00 PM
Bonne Bay and Woody Point are part of the Gros Morne National Park, whose ancient landscape is a UNESCO World Heritage Site. Bonne Bay has two sections – Inner Bonne Bay and Outer Bonne Bay. Inner Bonne Bay has two arms with wooded coves and beaches. Outer Bonne Bay is the entrance to the Bonne Bay fjord. This bay was carved out approximately 10,000 years ago and is an area full of wildlife – moose and caribou, Arctic hare and ptarmigan.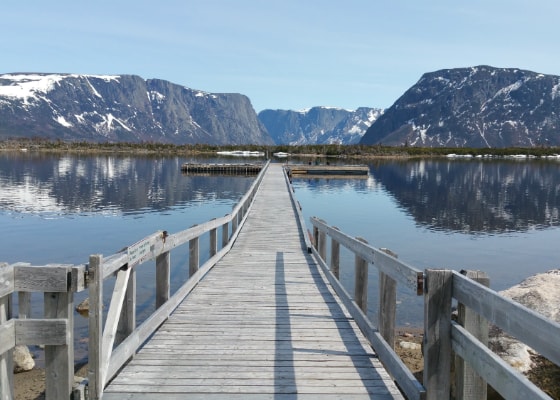 Day
Havre, St. Pierre & MiquelonArrives 12:00 PM Departs 08:00 PM
Situated at the northern end of the St. Lawrence River, Havre St. Pierre is home to the eerie limestone structures of the Mingan Archipelago National Park Reserve. Tourism contributes hugely to the economy of this small town noted for the unique variety of flora and fauna found here such as the rare Mingan Thistle and puffins. Excellent fishing is also found here,made up of snow crab, scallops, lobster and salmon.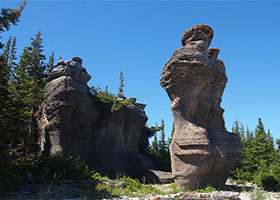 Day
Quebec City, Quebec, CanadaArrives 08:00 AM Departs 04:00 PM
"Few places in North America are as steeped in history as Québec City, Canada. Older than Jamestown and founded before the Pilgrims landed at Plymouth Rock, it is the only city north of Mexico whose original fortifications remain intact. The Québec City historic district, a UNESCO World Heritage Site, is still home to religious orders and hospitals that date back to the 17th century. Its Place-Royale would look familiar to the explorer Samuel de Champlain, even with its modern attractions of gift shops and cafés. On the Plains of Abraham, you can walk the battlefield where, in 1759, the French forces under General Montcalm were decisively trounced by the British, led by General Wolfe. The British took control of all of New France within a year of that 1759 battle, but even so French culture still lives on here in Québec City. More than 95 percent of Québec City's population speaks French as its first language, though it's easy to sightsee and navigate the city in English. As you tour the museums and historic sights of Québec City that celebrate Québecois history and dine at restaurants that serve its distinctive cuisine, you'll discover a remarkable culture that has survived and thrived into the 21st century. "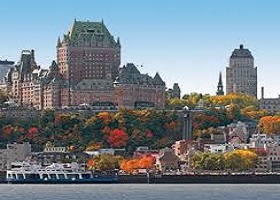 Day
Montreal, Quebec, CanadaArrives 08:00 AM
"Montréal, Canada is a city of contrasts, one that defies a simple description or a catchy tagline. It sits on the New World's St. Lawrence River, yet it has an undeniable Old-World French flair. It is a historic city, founded in 1642, and the streets of Old Montréal are lined with sights that range from a 17th-century seminary to grand commercial buildings erected in the 19th century. But Montréal is also home to contemporary architectural masterpieces—most notably those erected for Expo 67, including Buckminster Fuller's Biosphere. Montréal is at once the cultural capital of the Québecois and a decidedly global and cosmopolitan city, attracting migrants from around the world. The walls of its galleries and museums showcase leading artists from the province and the rest of Canada, while the city hosts festivals that feature the best international films, musicians and performers. Many of its restaurants serve traditional specialties—poutine, bagels and smoked meats; others are helmed by some of the continent's most innovative chefs. Montréal is a vibrant urban center, with buzzing streets and attractions, yet crowned by peaceful, leafy Mount Royal Park, designed by Frederick Law Olmsted (also responsible for New York's Central Park). Whichever of the city's many aspects appeals to you most, you are sure to be charmed by this unique city and find many things to do in Montréal. "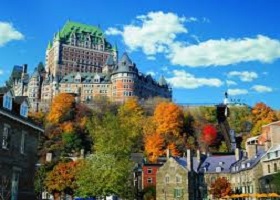 Get Quote
Talk To Expert