7 Days - Coral Sea Crossing: New Caledonia to Australia [Noumea to Cairns]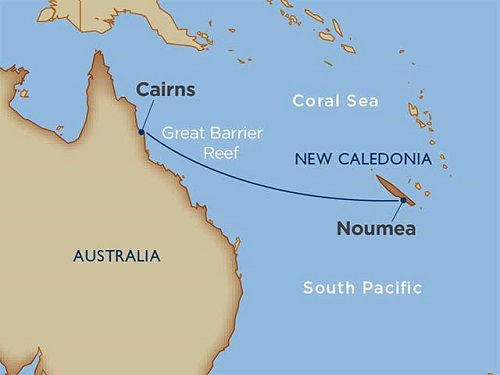 Noumea to Cairns
Ship: Wind Spirit
Departure Date :
Optional tours are available from most ports for an additional charge.
Itinerary
Day
Noumea, New CaledoniaDepart 05:00 PM
Noumea, the capital of New Caledonia, is both cosmopolitan and French, a thriving seaport as well as a commercial and industrial center. Enjoy your day here on Noumea, a tropical paradise with a distinctive geography and charm all its own.
Day
Cairns, AustraliaArrive 08:00 AM
"The gateway to Australia's Great Barrier Reef and the tropical north of the country, Cairns sits on the east coast of the Cape York Peninsula in northern Queensland. This laid-back city is popular with travelers who depart from here for days of sailing, diving, snorkeling and trekking through nearby parks—a celebrated launching pad especially for those who want to explore the reef, the Daintree Rain Forest and other attractions of this part of Queensland. And what better place to start one's adventure? The residents of Cairns are welcoming, the beach life fantastic and the climate consistently sunny and warm. Wend your way due east of Cairns, and you'll find yourself on the Great Barrier Reef, the world's longest coral reef and also the world's largest living organism. Famously visible from outer space, it's often been described as one of the Seven Natural Wonders of the World. The Kuranda Scenic Railway is a different sort of wonder—an engineering marvel from the 19th century that passes through rain forests on UNESCO's list of World Heritage Sites before reaching the village of Kuranda. Green Island, a 6,000-year-old coral cay, is an easy day trip from Cairns with opportunities to snorkel and swim; Port Douglas, an hour north of Cairns, is a favorite with visitors thanks to its top-notch restaurants, art galleries and boutiques. Finally, hop on a six-person cable car known as the Skyway Rainforest Cableway for a bird's-eye view of the stunning natural appeal of the region. "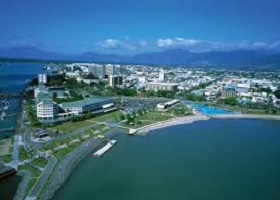 Get Quote
Talk To Expert