14 Days - Ocean Crossings + Ponta Delgada, Azores [St. Maarten to Lisbon]
St. Maarten to Lisbon
Ship: Wind Surf
Departure Date : Mar 30 2024
Optional tours are available from most ports for an additional charge.
Itinerary
Day
Philipsburg, Sint MaartenDeparts 07:00 PM
"This Leeward island has been famously bisected into French and Dutch territories since 1648, and is referred to both as Saint Martin and Sint Maarten. In their respective capitals�Marigot and Philipsburg�there are ancient stone forts and candy-colored buildings lining winding streets. The Dutch side has a slightly larger population but is a bit smaller, at 34 square kilometers (13 square miles), versus the 53-square-kilometer (20-square-mile) Saint Martin. Named for its founder John Philips, Philipsburg, the capital of the Dutch side, has some excellent international art galleries, thumping discos and popular casinos. Farther afield are beautiful beaches and a seemingly endless array of nature conservancies. With them come extensive opportunities for adventure�hiking, biking and zip lining�and amazing wildlife sightings in the sea, on land and in the sky."
Day
Ponta Delgada, Sao Miguel, Azores, PortugalArrives 08:00 AM Departs 06:00 PM
"More than the archipelago's capital and administrative hub, Ponta Delgada is an ambassador of the Azores to the world. Embellished with lacy iron balconies, the 17th-century architecture of whitewashed walls is framed by the local volcanic basalt. Hydrangeas and grazing cows add splashes of color to the evergreen background. Ponta Delgada presents itself as a gateway to discovering the Big Island of São Miguel and the best of the Azores on one island. One of the top places to see is Furnas, where you can find natural hot springs that will cook your lunch, as well as Gorreana Tea Factory, the only tea plantation in Europe. Another popular destination is Lagoa do Fogo (Fire Lagoon) with its impressive volcanic landscapes, and Ribeira Grande, a picturesque fishing village where time seems to stand still. São Miguel is also known for pineapples, so trying this fresh fruit, either from a local market or from a roadside vendor, is a must."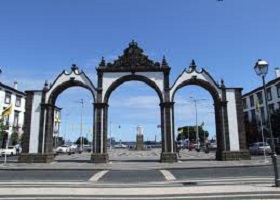 Day
Lisbon, PortugalArrives 08:00 AM
"Lisbon, the capital of Portugal, is a wealth of sights, tastes and sounds. An ensemble of neighborhoods both old and new, it's a city full of history, culture and tradition. After the devastating earthquake that struck in 1755, reconstruction began and the rebuilt Baixa area quickly became one of the city's busiest districts. From there, you can glance up at São Jorge Castle on one hill while in another direction you'll find Chiado, one of the trendiest and most elegant neighborhoods. The spirit of Lisbon can be encapsulated by the soulful musical genre, fado, which can best be enjoyed in the Alfama, the city's oldest neighborhood. Enter one of the area's old-school taverns and listen to passionate renditions of Fado Vadio, sung by amateurs, often after a round of aguardiente, an anise-flavored liquor."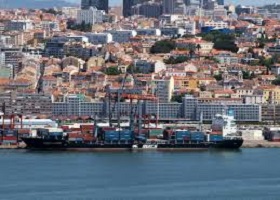 Get Quote
Talk To Expert