11 Days - James Beard Foundation: Alaskan Splendors [Seward [Anchorage] to Vancouver]
Seward [Anchorage] to Vancouver
Ship: Star Breeze
Departure Date : Jul 11 2020
Optional tours are available from most ports for an additional charge.
Itinerary
Day
Seward (Anchorage), AlaskaDeparts 08:00 PM
One of Southcentral Alaska's oldest communities, Seward is ground zero for the Klondike Gold Rush's Iditarod National Historic Trail, a dogsled route that connected the Kenai Peninsula's ice-free port with Nome during frontier-era winters. Though the modern race makes a ceremonial start in Anchorage, it's inspired by the famous run of 1925, which dashed along parts of this older path. It allowed 20 mushers to carry urgently needed diphtheria vaccine more than 1,000 kilometers (621 miles) in just over 127 hours. Natives and explorers from Russia, Britain and the United States all frequented this area before Seward's official founding in 1903. The early settlement included a colorful neighborhood known as Homebrew Alley which was erased by a 9.2-magnitude megathrust earthquake—the second most powerful ever recorded—which dropped the shoreline nearly six feet in 1964. Today this mellow town welcomes visitors to Resurrection Bay and Kenai Fjords National Park, not to mention the 204-kilometer (127-mile) Seward Highway—honored as an All-American Road—stretching north to Anchorage. In town, favorite stops remain the Alaska SeaLife Center, a research aquarium open to the public, and the steep, stony 920-meter (3,018-foot) Mount Marathon, which hosts one of America's oldest footraces each Fourth of July.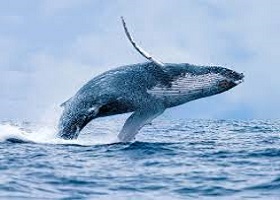 Day
Scenic Cruising Kenai Fjords National Park, AlaskaArrives 07:00 AM Departs 05:30 PM
Today is a day of wonder as you cruise the Kenai Fjords, Alaska's smallest national park. Carved by glaciers flowing from the Harding Icefield to the sea, Kenai Fjords has a rugged arctic landscape and is a rich habitat for marine animals and other wildlife. Most cruise lines can't go here so enjoy this unique opportunity. As with all Alaska, what you'll be able to see is subject to weather and ice conditions.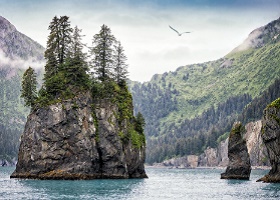 Day
Sitka, AlaskaArrives 09:00 AM Departs 04:00 PM
Sitka is one of the oldest and most culturally significant communities in Alaska, filled with rich Tlingit, Russian, and early American settler history. Sitka is famous for its spectacular scenery, abundant wildlife, the copper-domed St. Michael's Cathedral, the Pioneer Home and the Russian Bishop's House. It contains 22 buildings listed on the National Register of Historic Places and is where the contract of sale was signed transferring Alaska from Russia to the United States.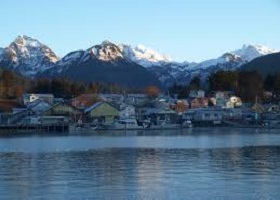 Day
Juneau, AlaskaArrives 12:00 PM Departs 09:00 PM
"Juneau, Alaska may well be the most remote, most beautiful and strangest state capital in the United States. Surrounded by water, forest and mountain sights, visitors seeking things to do in Juneau indoors and outdoors can hike a glacier, eat fresh-caught fish on a seaside patio and tour a grand capitol building all in one day. The city itself is pleasant, but the real highlight of a visit to Juneau is tracking down some wildlife. You can hike up Mount Roberts to chance upon wild deer and bald eagles. Most sightseeing and whale-watching tours head north to Auke Bay—bring a good pair of binoculars to get the best view of these majestic and surprisingly graceful creatures. If you prefer land mammals, catch a floatplane to a nearby wildlife reserve such as Chichagof or Admiralty Island to spy some bears lolling around. The sleepy, misty city of around 32,000—mostly fishermen and small-business owners—has a frontier town vibe, but welcomes more than a million visitors each summer to its natural attractions, cementing Juneau as Alaska's number-one tourist destination. "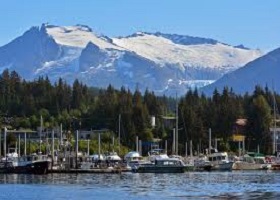 Day
Haines, AlaskaArrives 06:00 AM Departs 06:00 PM
Haines is one of the most popular Alaska cruise ports and one of the best places for hiking, fishing and wildlife viewing, especially bald eagles. Within the Haines city limits Fort William H. Seward is a nationally recognized historic landmark, with some of its structures open to the public. Other cultural offerings in Haines include the Alaska Indian Arts Center where traditional craftsmen offer demonstrations of their work, the Sheldon Museum & Cultural Center where local Tlingit people are featured, the Hammer Museum, dedicated to the history of the hammer and the Tsirku Canning Company Museum with memories of Haines' salmon canneries.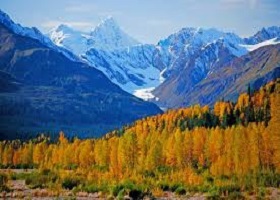 Day
Scenic Cruising Tracy Arm / Endicott Arm, AlaskaArrives 07:00 AM Departs 05:00 PM
Stunningly beautiful Tracy Arm is a fjord 45 miles south of Juneau that actually consists of two deep and narrow fjords – Tracy Arm and Endicott Arm. Both fjords are over 30 miles long. At the end of Tracy Arm are the impressive twin Sawyer Glaciers. Wildlife in the area includes black and brown bears, deer, wolves, harbor seals and a variety of birds. What you'll be able to see today and how far we can travel up Tracy Arm is weather and ice dependent.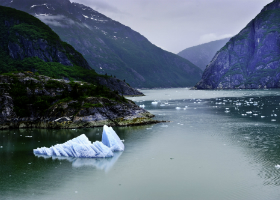 Day
Wrangell, AlaskaArrives 09:00 AM Departs 06:00 PM
One of the oldest towns in Alaska, Wrangell is located near the mouth of the Stikine River. Much of its history can be seen in the impressive collection of totems scattered throughout the town. Highlights here are the amazing Petroglyph Beach State Historic Park where you can find primitive rock carvings and just 30 miles away is the Anan Wildlife Observatory with the largest pink salmon runs in the Inside Passage, and a platform from which you can look for eagles, harbor seals and black bears.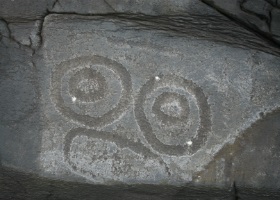 Day
Misty Fiords, USArrives 08:00 AM Departs 06:00 PM
Sculpted by glaciers over millions of years, Misty Fjords' u-shaped "canals" wind through steep canyons of granite, shrouded in western hemlock, Sitka spruce and western red cedar. Misty Fjords is a part of Tongass National Forest and home to grizzlies, salmon, whales, mountain goats and deer.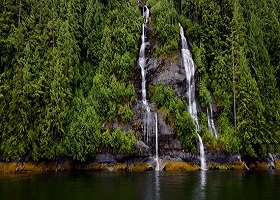 Day
Prince Rupert, BC, CanadaArrives 07:00 AM Departs 02:00 PM
Picturesque Prince Rupert, located on Kaien Island, just north of the mouth of the Skeena River is rich in culture and heritage. Prince Rupert was founded in 1910 on a site that has been inhabited by First Nations people for over 10,000 years. The area is rich with wildlife like whales, eagles, salmon and grizzly bears. The Khutzeymateen Grizzly Bear Sanctuary features one of the densest remaining bear populations in North America.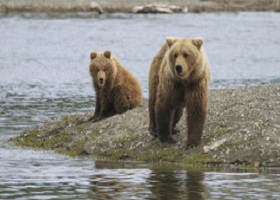 Day
Vancouver, BC, CanadaArrives 08:00 AM
Vancouver's location at the mouth of the Fraser River and on the waterways of the Strait of Georgia, Howe Sound, Burrard Inlet and all their tributaries makes this busy seaport an easy place for meeting. It is one of Canada's most populated, most ethnically diverse cities that is a popular filming location. Visit the interesting neighborhoods of Gastown, Granville Island and Chinatown. Walk across the Capilano Suspension Bridge and stroll through Stanley Park. See the Vancouver Art Gallery and the Museum of Anthropology. There is an amazing variety of things to see and do here.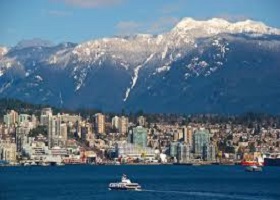 Get Quote
Talk To Expert