11 Days - Colors of Central America Revealed [Balboa / Fuerte Amador to Miami]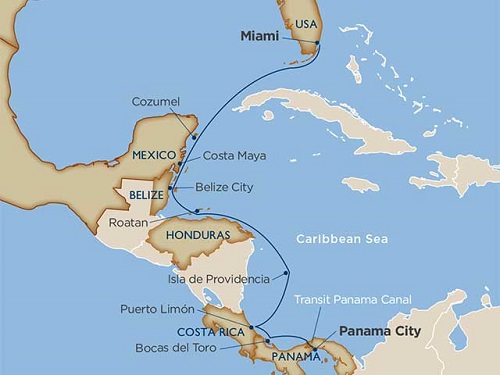 Balboa / Fuerte Amador to Miami
Ship: Star Legend
Departure Date : Mar 18 2023
Optional tours are available from most ports for an additional charge.
Itinerary
Day
Balboa / Fuerte Amador, PanamaDeparts 06:00 PM
One of the entrances to the Panama Canal on the Pacific side, Balboa/Fuerte Amador was founded in 1519 and is a short distance from Panama City. In 2012 Balboa was ranked #1 in Latin America in the category of world's busiest container ports. Sightseeing highlights include the colonial homes, the Administration Building, the Goethals Memorial, the Prado, and the local handicraft markets of traditional Panamanian crafts.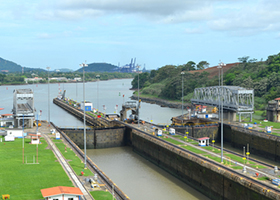 Day
Panama Canal, PanamaArrives 04:00 AM Departs 06:00 PM
At nearly 48 miles long, on your transit through the Panama Canal you will enter three sets of locks that raise and lower the vessel 85 feet between the calm Pacific Ocean and the shimmering waters of the Atlantic. Your voyage features a daylight hours transit with numerous observation vantage points for outside viewing and comfortable indoor air-conditioned lounges. Expert onboard commentary enhances your journey as you watch the day to day workings of this bucket list experience.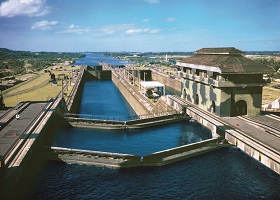 Day
Bocas del Toro, PanamaArrives 08:00 AM Departs 05:00 PM
Bocas Town was established on Colon Island in this archipelago by the United Fruit Company in the 1920s as a base for its banana plantations. The picturesque period charm of the town is today exploited by the locals to attract tourists. All of the islands have lovely beaches, mangrove waterways to explore and even several different indigenous populations who make and sell colorful handicrafts. A plentiful variety of wildlife including many species of birds, animals and sea turtles adds to the area's appeal. Panama shares the nearby Parque Internacional La Amistad (Friendship), a UNESCO World Heritage Site, with Costa Rica.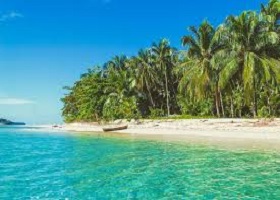 Day
Puerto Limón/Moin, Costa RicaArrives 08:00 AM Departs 05:00 PM
As the most important port of Costa Rica, Puerto Limon has a long history dating back to when Columbus landed here in 1502. Used initially for exporting bananas and grains, Puerto Limon is now more famous for its cashews and its unique architecture. This area is well known also for it amazing national parks, pristine beaches and fun surf. Parque Vargas offers an impressive view over the Atlantic and Veragua Rainforest Park includes the largest indoor nocturnal frog exhibit.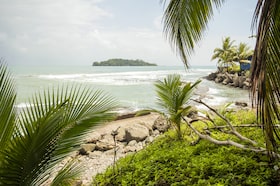 Day
Isla De Providencia, ColombiaArrives 11:00 AM Departs 06:00 PM
Tiny, off-the-grid Isla de Providencia is a delightful step back in time. Because of its remote location its golden-sand beaches are not crowded and the friendly locals are eager to meet you. The diving and snorkeling here is epic and you'll hear English Creole being spoken. A little over a mile long, this is as close to paradise as it gets.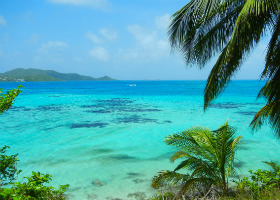 Day
Roatan, HondurasArrives 01:00 PM Departs 08:00 PM
The ocean playground around Roatan is part of the huge Mesoamerican Barrier Reef. These protected waters provide excellent snorkeling, kayaking, swimming with dolphins and other marine life and pristine powdery white beaches. Sample tradition island cuisine like conch, baleadas or pastilles in one of the many excellent cafes accompanied by delicious Honduran coffee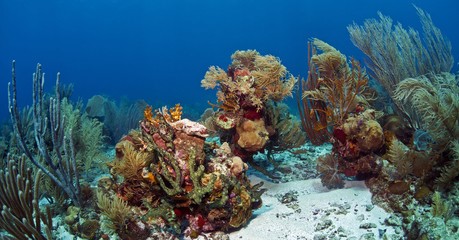 Day
Belize City, BelizeArrives 09:00 AM Departs 04:00 PM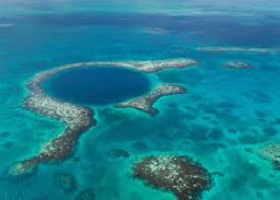 Day
Costa Maya, MexicoArrives 08:00 AM Departs 05:00 PM
Mexico's Yucatán Peninsula is, in some ways, a world apart from the rest of Mexico, thanks in part to its geography. That's never deterred visitors from coming here, however; Costa Maya, like the larger resort towns on the Yucatán, attracts scores of visitors each year. Eager to enjoy the sun and fun, they are also keen to explore the region's cultural attractions, including dozens of Maya sites, some of which were only recently rediscovered, excavated and opened to the public. In addition to seeing the pyramids, temples and ceremonial centers of Maya sites like Chacchoben and Kohunlich, modern-day visitors to Costa Maya can experience the Western Hemisphere's longest reef and cenotes, the sinkhole-formed pools that dot the region. Freshly caught fish and seafood dominate the menus here, as is to be expected, and restaurants are mostly casual in ambiance, with friendly, welcoming service. Shoppers will likely be drawn to Costa Maya's many jewelry shops, where you can buy rare gems set into stunning souvenirs or more affordable pieces that are believed to have healing properties.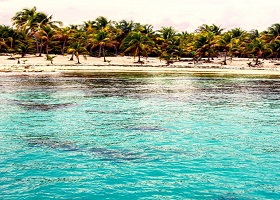 Day
Cozumel, MexicoArrives 07:00 AM Departs 05:00 PM
Cozumel, an island in the Caribbean off the eastern coast of Mexico's Yucatán Peninsula, draws scuba divers, snorkelers and seekers of sand and sun who are attracted by the reliably sunny and tropical climate. The island and its environs also offer all other manner of on- and around-the-water attractions, many of which are quite unique, such as underwater sculpture gardens, a submarine excursion to see a shipwreck and a sailboat-racing experience that's second only to the America's Cup. For visitors who are intrigued by Mexico's Maya culture, there are several archaeological sites in and around Cozumel, including the UNESCO-inscribed Chichén Itzá and, on Cozumel itself, San Gervasio, once a site where women made offerings to the goddess of fertility and childbirth. When you're done sightseeing, there's shopping for traditional Mexican crafts, jewelry and leather goods, including custom-made sandals, and excellent food (the seafood, of course, is stellar).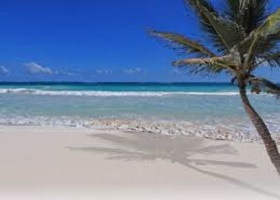 Day
Miami, Florida, USArrives 07:00 AM
Miami is the busiest cruise port in the world, hosting a myriad of ships year-round from all over the globe. Although it is technically not on the Caribbean Sea, no other American city exudes more of the diverse tropical appeal of the Caribbean. The city is home to a large and vibrant immigrant population that blends snowbird refugees from more northern climes with emigres from all Latin America and the Caribbean, as well as sizable groups from Europe, the Middle East and Asia. From the hot-blooded Art Deco haunts of South Beach to the natural wonders of the UNESCO-inscribed Everglades and the laid-back charms of the Keys, South Florida offers a bounty of appealing attractions that make an extended stay in the region nearly mandatory for those either embarking or disembarking here.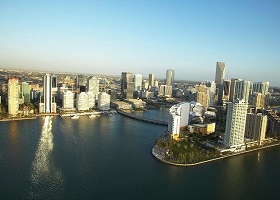 Get Quote
Talk To Expert