16 Days - Australia & Indonesia Encounter [Cairns to Benoa]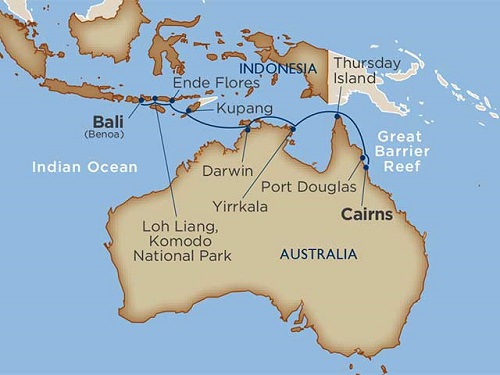 Cairns to Benoa
Ship: Wind Spirit
Departure Date :
Optional tours are available from most ports for an additional charge.
Itinerary
Day
Cairns, AustraliaDepart 05:00 PM
"The gateway to Australia's Great Barrier Reef and the tropical north of the country, Cairns sits on the east coast of the Cape York Peninsula in northern Queensland. This laid-back city is popular with travelers who depart from here for days of sailing, diving, snorkeling and trekking through nearby parks—a celebrated launching pad especially for those who want to explore the reef, the Daintree Rain Forest and other attractions of this part of Queensland. And what better place to start one's adventure? The residents of Cairns are welcoming, the beach life fantastic and the climate consistently sunny and warm. Wend your way due east of Cairns, and you'll find yourself on the Great Barrier Reef, the world's longest coral reef and also the world's largest living organism. Famously visible from outer space, it's often been described as one of the Seven Natural Wonders of the World. The Kuranda Scenic Railway is a different sort of wonder—an engineering marvel from the 19th century that passes through rain forests on UNESCO's list of World Heritage Sites before reaching the village of Kuranda. Green Island, a 6,000-year-old coral cay, is an easy day trip from Cairns with opportunities to snorkel and swim; Port Douglas, an hour north of Cairns, is a favorite with visitors thanks to its top-notch restaurants, art galleries and boutiques. Finally, hop on a six-person cable car known as the Skyway Rainforest Cableway for a bird's-eye view of the stunning natural appeal of the region. "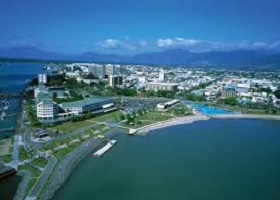 Day
Port Douglas, Queensland, AustraliaArrive 10:00 AM Depart 06:00 PM
Port Douglas is known for sitting adjacent to two UNESCO sites, the world's largest reef system, Great Barrier Reef and the biodiverse Daintree Rainforest. It has delightful beach resorts and popular Macrossan Street, lined with boutique shops and restaurants. Swim in crystal-clear Mossman Gorge, crocodile watch at Daintree River, relax on the palm-fringed golden sands of Four Mile Beach or snorkel the Low Isles and the outer reef.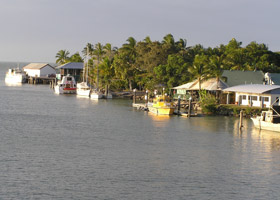 Day
Thursday Island, Queensland, AustraliaArrive 07:00 AM Depart 04:00 PM
Part of the fun of Thursday Island is the wet landing needed to get there. It will seem like time stands still on this colorful island paradise, which is home to the indigenous Torres Strait Islanders whose lifestyle has evolved from the sea. During World War II Thursday Island became a military base for Australian and U.S. forces. Enjoy a drink on the pub deck overlooking aquamarine waters and offers a chance to interact with the friendly locals.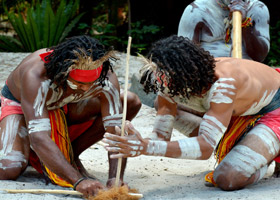 Day
YirrkalaArrive 08:00 AM Depart 04:00 PM
Yirrkala is part of the Arnhem Northern Territory, which is aboriginal. It is known for being an aboriginal artisan city where bark paintings, weaving and some of the finest Didgeridoos can be seen at the Yirrkala Arts Center. Children here are taught both their native Yolngu Matha and English and ancient spiritual practices for burials, marriages and other rituals are still very much alive here with rituals serving as a way to pass spiritual understandings to future generations.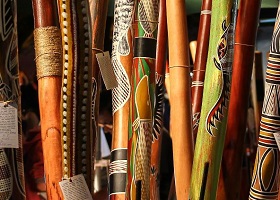 Day
Darwin, AustraliaArrive 07:00 AM Depart 09:00 PM
Despite its small size, Darwin is a modern, multi-cultural city, and its proximity to Asia makes it ideal for travel. Named after the famous scientist, Charles Darwin, the area was originally settled by the Larrakia Aboriginals. The Dutch arrived and mapped the land in the 1600s, followed by the British in 1939, when the town was given its English name. Darwin has a beautiful coastline, as well as numerous parks and gardens, making the city a top spot for outdoor activities.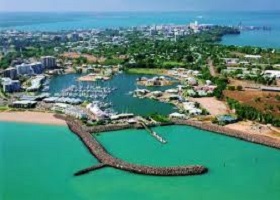 Day
KupangArrive 09:00 AM Depart 03:00 PM
This remote off the path area is the first port of entry to Indonesia from Australia. During World War II it served as a refueling and landing site for the long flights from Europe. The locals here are very friendly and love to laugh. They will delight in showing you their woven cloths called tenun ikat with their beautiful and sometimes mysteriously formed patterns. For some secluded relaxing try Tablolong Beach or Lasiana Beach.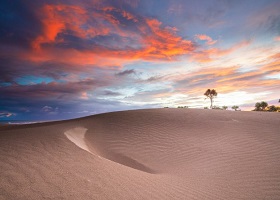 Day
Ende, Flores, IndonesiaArrive 09:00 AM Depart 05:00 PM
Located on the island of Flores, Ende has both a hospital and a university and people with good English skills. This remote harbor is located near Mount Kelimutu volcano where the 3 crater lakes change colors all the time, and also near Blue Stone Beach with rocks of all colors, At Wologai Traditional Village you will see traditional houses, master wood carvers and traditional cloth weavers.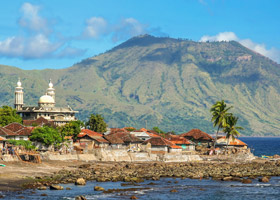 Day
Loh Liang, Komodo National Park, IndonesiaArrive 12:00 PM Depart 06:00 PM
The home to about 5,700 of the unique Komodo dragons, this park works to protect its biodiversity,. It has been declared both a UNESCO World Heritage Site and Man and Biosphere Reserve. In addition to Komodo dragons, there are other notable wildlife here such as the orange-footed scrub fowl and the Timor deer. Marine life here finds more than 1,000 species of fish, 260 species of coral, Dugong sharks, manta rays, over 14 species of whales, dolphins and sea turtle, plus 70 species of sponges.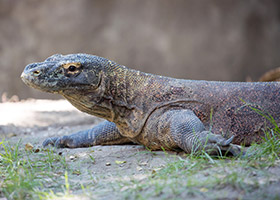 Day
Benoa (Denpasar), Bali, IndonesiaArrive 06:00 AM
Located on the southeastern coast of Bali is the small village of Tanjung Benoa. Still considered a fishing village, Benoa has developed over the past 20 years into a major player in the tourism sector. The calm waters and the beautiful white sand beaches have made Benoa the prime water sport area of Bali. Being a peninsula that is only accessible from one direction, Tanjung Benoa is still relatively quiet with a more relaxed feeling.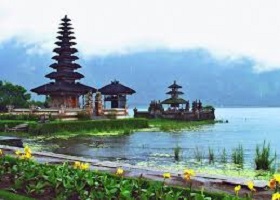 Get Quote
Talk To Expert