14 days - Kiwis, Koalas & Kangaroos [Auckland to Sydney]
Auckland to Sydney
Ship: Star Breeze
Departure Date :
Jan 22 2021
Optional tours are available from most ports for an additional charge.
Itinerary
Day
Auckland, New ZealandDeparts 04:00 PM
"New Zealand's biggest city deserves more than a layover. Auckland is multicultural and cosmopolitan, with sizeable Polynesian, Asian and Maori populations enriching its history and broadening the palate. Internationally known chefs and fashion designers have made neighborhoods like Ponsonby, Newmarket and Parnell world-class destinations for shopping and dining.

You're never far from water attractions in New Zealand—and this is especially true in Auckland where it's not unheard of for downtown workers to go kayaking on their lunch break. The once-gritty port has been transformed into inviting public spaces and buzzing nightclubs, with sailboat charters and regular ferry connections waiting to whisk visitors around the harbor for sightseeing.

Start your day sipping a flat white while you plan your explorations: art gallery crawl, winery tour or volcano hike? It's possible to do all three without losing sight of the Sky Tower, one of Auckland's top tourist attractions, from which you can get a bird's-eye view of the gateway to Aotearoa. "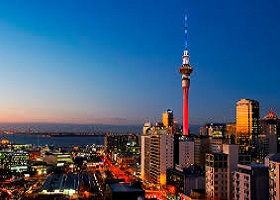 Day
Picton, New ZealandArrives 12:00 PM Departs 06:00 PM
Tucked into the northeastern end of the South Island—just 29 kilometers (18 miles) north of Bleinheim and 109 kilometers (68 miles) east of Nelson—the petite and picturesque port town of Picton is your starting point for exploring the region of Marlborough. This seaside gateway with ferry service to the North Island connects the majestic maritime beauty known as Queen Charlotte Sound to the luscious wine country of Marlborough, heaven for sauvignon blanc lovers. From the gluttonous to the active, there's something for everyone, be it traversing a portion of the 70-kilometer (43-mile) stretch of the extraordinary Queen Charlotte Track—New Zealand's greatest coastal cycleway—on foot or by bike, going on a cycle winery tour or tasting the famous green-lipped mussels that are indigenous to Marlborough Sounds. Naturalists should dust off their binoculars and explore the nearby wildlife sanctuaries, or if inclined to luxury, get up close and personal to a falcon while sipping on a glass of wine at the Brancott Estate.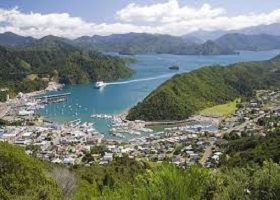 Day
Lyttelton (Christchurch), New ZealandArrives 10:00 AM Departs 05:00 PM
Known as the "Garden City" because of its beautiful parks and world-renowned gardens, Christchurch is also a vibrant, cosmopolitan city with exciting festivals, theatre, modern art galleries, great shopping and award-winning attractions. Named after the college at the University of Oxford in London, Christchurch is often described as the most English of New Zealand's cities. Located in the city center is Christchurch Cathedral, an outstanding example of Gothic Revival architecture. Other grey-stone nineteenth century buildings, tree-lined avenues and extensive leafy parks give the city its elegant, English atmosphere.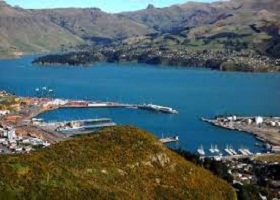 Day
Port Chalmers (Dunedin), New ZealandArrives 09:30 AM Departs 07:00 PM
"Much of New Zealand feels like England, by way of Polynesia. There are a few exceptions, though, such as the town of Akaroa, a former French settlement, and the distinctly Scottish city of Dunedin, named after the Scottish Gaelic name for Edinburgh. After Dunedin was founded in 1848, city surveyor Charles Kettle attempted to impose Edinburgh's New Town grid plan on the growing city. But the Otago Peninsula's hilly landscape proved challenging—for evidence, note that Dunedin has one of the world's steepest streets (Baldwin Street). The volcanic remnants around the harbor make for a dramatic backdrop. Dunedin's prominence during the gold rush in the late 19th century resulted in many grand Victorian and Edwardian buildings. Thanks to the beautiful University of Otago (the country's oldest), there's a large student population to keep the city vibrant and modern. But Dunedin's heritage is always proudly on display: The magnificent Dunedin Railway Station and Larnach Castle have been restored to their full glory, and the fascinating Toitu Otago Settlers Museum provides a glimpse into the lives of early residents. Outside the city, the Otago Peninsula is lined with scenic beaches and home to rare birdlife like the royal albatross and yellow-eyed penguin. "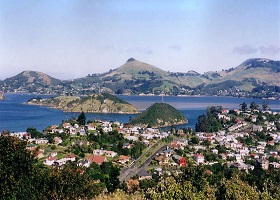 Day
Oban, Stewart Island, New ZealandArrives 08:00 AM Departs 05:00 PM
The main settlement of Stewart Island is a haven for bird life like kaka, parakeets, tui and New Zealand's national bird, the kiwi. Pleasantly located on a vista of picturesque bays and coves with lush vegetation, activities around Oban include hiking, sea kayaking, diving, or take one of New Zealand's Great Walks to Maori Beach, the site of a 1913 lumber mill.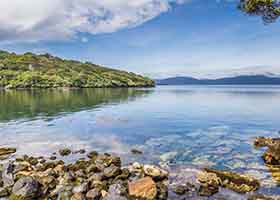 Day
Cruising Fiordland Natl ParkArrives 07:00 AM Departs 08:00 PM

Day
Melbourne, AustraliaArrives 10:00 AM Departs 11:59 PM
"Melbourne is consistently voted one of the world's most livable cities—and for good reason. This is Australia's cosmopolitan heart with cutting-edge art and architecture, historic galleries, attractions and museums, plus a dizzying range of restaurants, bistros, markets and bars. It's renowned for its sporting culture, home to the esteemed Melbourne Cricket Ground and Australian rules football teams. The famous laneways of Melbourne bustle with hidden bars and eateries, while myriad beaches and parks allow for the ultimate outdoor lifestyle and active things to do. It's a melting pot of cultures and a city of gourmands who demand excellent food and find it everywhere—from modern Australian cuisine and delicious Asian fusion fare to low-key cafés serving the best coffee you've ever tasted."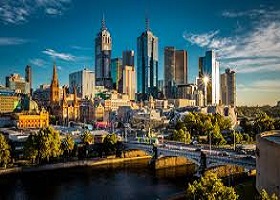 Day
Phillip Island, Victoria, AustraliaArrives 09:00 AM Departs 11:00 PM
Located southeast of Melbourne on the coast of Victoria state, Phillip Island is a favorite place for nature lovers. Aside from beaches, the island also offers The Nobbies, a rugged headland graced with boardwalks for viewing the Bass Strait waters, slopes where seabirds nest and, at Seal Rocks offshore, the largest breeding colony of Southern Fur Seals in Australia. Another daytime attraction is the Koala Conservation Centre, where visitors can view these amiable marsupials at tree-top level on a skywalk, or stroll the bush among wallabies, possums, echidnas and other wildlife. A highlight is the sunset "Parade of Penguins" when Little Penguins, the world's smallest breed, waddle up from the sea to overnight in their nests among the dunes.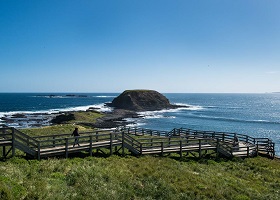 Day
Eden, New South Wales, AustraliaArrives 07:00 AM Departs 02:00 PM
This picturesque town near the border of New South Wales and Victoria was the site of a thriving shore-based whaling industry that depended on the cooperation of orcas, which herded baleen whales into Twofold Bay. Learn about it at the small but informative Killer Whale Museum. The Sapphire Coast Marine Discovery Centre concentrates on smaller sea-life. Ben Boyd's Tower looms over Disaster Bay in the scenic national park named after the eccentric 19th-century magnate. The town's name is unrelated to the biblical garden. It was named for George Eden, first Earl of Auckland.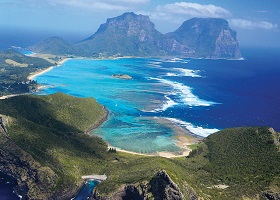 Day
Sydney, AustraliaArrives 08:00 AM
"If you want a snapshot of Australia's appeal, look no further than Sydney: The idyllic lifestyle, friendly locals and drop-dead natural beauty of this approachable metropolis and its attractions explain why the country tops so many travelers' wish lists. But Sydney is more than just the embodiment of classic antipodean cool—the city is in a constant state of evolution. A list of what to do in Sydney might start with the white-hot nightlife, with its new cocktail bars and idiosyncratic mixology dens. Inventive restaurants helmed by high-caliber chefs are dishing up everything from posh pan-Asian to Argentine street food, while the famous dining temples that put Sydney on the gastronomic map are still going strong too. The famed harbor is among the top sights—home to twin icons the Sydney Opera House and the Sydney Harbour Bridge, it is the stepping-off point for some of the city's best cultural attractions and sightseeing. In one day you can sail around the harbor, get a behind-the-scenes tour of the opera house and climb the bridge, with time to spare for people-watching over a flat white at a waterfront café."