7 Days - Panama Canal, Cartagena, San Blas Islands & More [Balboa / Fuerte Amador to Oranj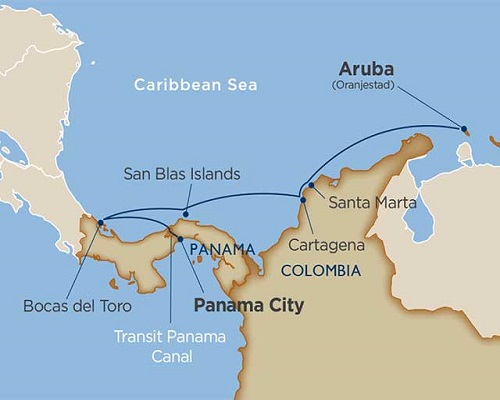 Balboa / Fuerte Amador to Oranjestad
Ship: Star Legend / Star Pride
Departure Date : Dec 09 2023 | Jan 06 2024 | Feb 03 2024 | Dec 28 2024 | Jan 25 2025 | Feb 08 2025 | Mar 08 2025
Optional tours are available from most ports for an additional charge.
Itinerary
Day
Balboa / Fuerte Amador, PanamaDepart 06:00 PM
One of the entrances to the Panama Canal on the Pacific side, Balboa/Fuerte Amador was founded in 1519 and is a short distance from Panama City. In 2012 Balboa was ranked #1 in Latin America in the category of world's busiest container ports. Sightseeing highlights include the colonial homes, the Administration Building, the Goethals Memorial, the Prado, and the local handicraft markets of traditional Panamanian crafts.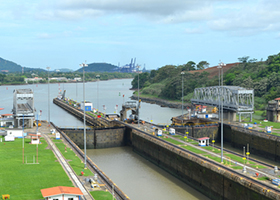 Day
Panama Canal, PanamaArrives 04:00 AM Departs 06:00 PM
At nearly 48 miles long, on your transit through the Panama Canal you will enter three sets of locks that raise and lower the vessel 85 feet between the calm Pacific Ocean and the shimmering waters of the Atlantic. Your voyage features a daylight hours transit with numerous observation vantage points for outside viewing and comfortable indoor air-conditioned lounges. Expert onboard commentary enhances your journey as you watch the day to day workings of this bucket list experience.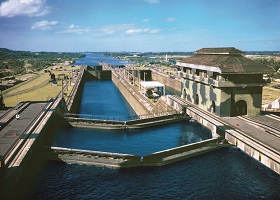 Day
Bocas del Toro, PanamaArrives 084:00 AM Departs 03:00 PM
Bocas Town was established on Colon Island in this archipelago by the United Fruit Company in the 1920s as a base for its banana plantations. The picturesque period charm of the town is today exploited by the locals to attract tourists. All of the islands have lovely beaches, mangrove waterways to explore and even several different indigenous populations who make and sell colorful handicrafts. A plentiful variety of wildlife including many species of birds, animals and sea turtles adds to the area's appeal. Panama shares the nearby Parque Internacional La Amistad (Friendship), a UNESCO World Heritage Site, with Costa Rica.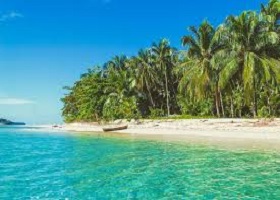 Day
San Blas Islands, PanamaArrives 10:00 AM Departs 04:00 PM
An archipelago of 365 palm-fringed isles surrounded by coral reefs, the San Blas Islands (known to locals as Guna Yala, its official name since 2011, or by its former name of Kuna Yala) lie off Panama's northeast Caribbean coast. Fewer than 50 of the islands are inhabited, and on ones close to the mainland, residents live in thatched bamboo houses and get around by dugout canoes. Some outer islands are coconut plantations with a lone caretaker as the sole resident. An autonomous province of Panama since 1924, with its own constitution approved in 1945, the San Blas Islands are governed by the Kuna Indians, whose ancestors arrived in the early 19th century from the mainland along the Colombian–Panamanian border. The men farm bananas, plantains and coconuts, while the women, colorfully dressed and adorned with nose rings, metal bracelets and beads wrapped around their ankles and wrists, sell their handiwork to tourists—beautiful reverse appliqué cloth panels known as molas. Here, you can experience a genuine slice of Central American culture from an indigenous people who are staunch protectors of their traditions and environment.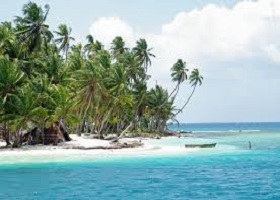 Day
Cartagena, ColombiaArrives 10:00 AM Departs 06:00 PM
The Spanish founded Cartagena, officially known as Cartagena de Indias, in 1533. The city rapidly became a thriving commercial port, where precious stones and minerals from the New World awaited shipment back to Spain. Situated in a bay on the Caribbean Sea, Cartagena had the most extensive fortifications in South America, once guarded by 29 stone forts and a high wall of coral-stone measuring 16-miles long, 40-feet high and 50-feet wide. Completed in 1657, the Castle of San Felipe de Barajas is said to be the most grandiose work of military architecture erected by Spain in the Americas. Today, Cartagena's riches are found in the Boca Grande, an area of the city with beautiful waterfront hotels, trendy restaurants, casinos and boutiques.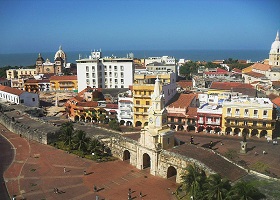 Day
Santa Marta, ColombiaArrives 08:00 AM Departs 05:00 PM
Romantic Santa Marta has it all: history (Colombia's oldest city), natural beauty (from gentle bays and beaches to the highest coastal mountain range in the world), and its very own celebrity. Simon Bolivar ("The Liberator") is known as the George Washington of South America, and this was his Mount Vernon. Visit his beautiful estate or head to one of the two UNESCO Biosphere Reserves nearby.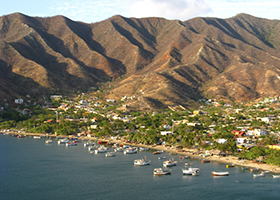 Day
Oranjestad, ArubaArrives 06:00 AM
"Located off the coast of Venezuela, the windswept Dutch island of Aruba is otherworldly. Here, the beaches are spectacularly pristine, the waters are romantically restless, the island interior is lunar-like and filled with cacti, and the trees are—quite famously—bent in the wind. The island's consistent trade winds are part of the destination's allure: They keep the humidity, rain and hurricanes common in much of the Caribbean during its off-season at bay. The main port and capital city, Oranjestad, is a maze of Dutch-colonial architecture painted in a palette of Caribbean pastels. There are some historic sites of note and myriad shops, from boutiques to megastores, selling all sorts of keepsakes, with jewelry and gold being popular items—in fact, gold was mined here in the 19th century. In Oranjestad and along the beaches you'll also find a treasure trove of excellent seafood restaurants, while farther afield are lighthouses, gold mine ruins and natural wonders that reflect the rugged appeal of Aruba. "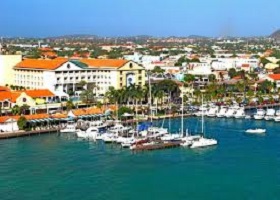 Get Quote
Talk To Expert