About Albatros Cruises
Albatros Expeditions is a polar expedition company, who provide unforgettable adventures and experiences with their Arctic and Antarctic expeditions. They have two ice-class expedition vessels, Ocean Victory and Ocean Albatros with PC6/1A ice ratings, which allows them to access areas off-limits for most ordinary ships to explore deeper. These ships can access narrow inlets and sail close to shore, in-between icebergs and in remote areas of the ocean. This allows them to disembark quickly via a fleet of Zodiac watercraft and access amazing sites with greater speed and efficiency. The voyages of Albatros Expeditions are carefully designed to engage your heart, mind and spirit throughout the journey with activities such as Zodiac excursions and landings at various locations.
Our Zodiac cruises are great for observing Glaciers, icebergs, Sea birds and marine life. Our expedition cruise team consists of expedition leaders and staff, biologists, and professionals with extensive knowledge of Polar Regions and a passion for exploration. In Antarctica visit the dense Penguin colonies and Walk with the Penguins. Our expedition cruises to the last continent concentrate on the Antarctic Peninsula, the northernmost part of the continent which stretches toward South America, as well as voyages which include the wild Falkland Islands and the wildlife paradise of South Georgia.
In Arctic, Enjoy the immense beauty of Svalbard, where we cruise among whales, walruses, polar bears, and millions of sea birds; discover one of the world's most beautiful, wild, and pristine natural areas, and experience Inuit culture in magnificent Greenland; or experience an epic journey combining several locations, such as our Four Arctic Islands voyage to Svalbard, Jan Mayen, Greenland, and Iceland. All the itineraries and outdoor activities during each voyage are dependent on weather conditions, to ensure the safety of the guests onboard.
Avoiding disturbance of wildlife is paramount in these Polar regions. At any time only about 100 visitors are allowed ashore, excluding the expedition guides and leaders, with a maximum of 20 visitors for each guide. Albatros Expeditions is a member of IAATO (International Association of Antarctic Tour Operators), an industry regulatory body dedicated to ensuring socially and environmentally responsible tourism in Antarctica.
Read more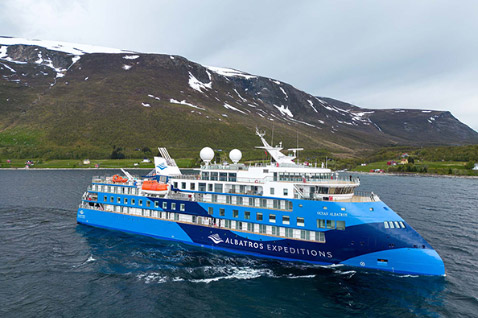 Watch Albatros Cruise videos
Albatros Cruises Destinations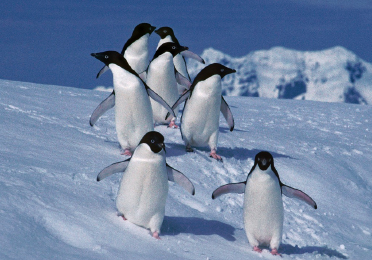 Antarctica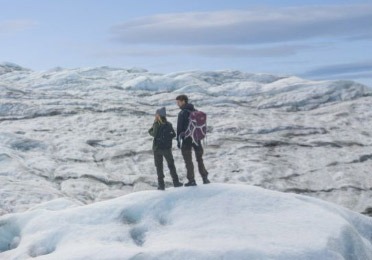 Arctic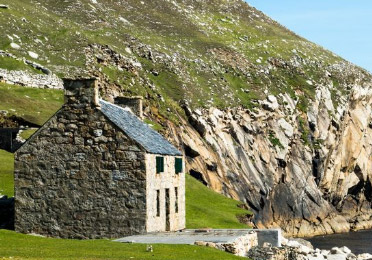 Europe
Albatros Cruises Ships

Ocean Albatros

Ocean Victory
Further information to follow
For more information please fill below form to connect you with our cruise expert to help you to plan the best vacation at the lowest possible price. For fastest service, call us at +91 9920688575