10-Day Australia & New Zealand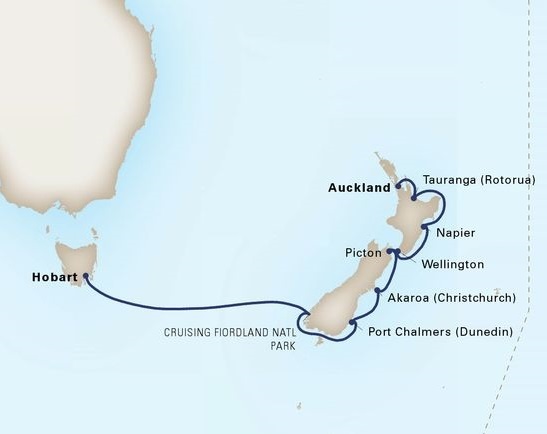 Auckland, New Zealand to Hobart, Tasmania, Australia
Ship: ms Oosterdam
Departure Date :
Optional tours are available from most ports for an additional charge.
Itinerary
Day
Auckland, New ZealandDeparts 05:00 PM
"New Zealand's biggest city deserves more than a layover. Auckland is multicultural and cosmopolitan, with sizeable Polynesian, Asian and Maori populations enriching its history and broadening the palate. Internationally known chefs and fashion designers have made neighborhoods like Ponsonby, Newmarket and Parnell world-class destinations for shopping and dining.

You're never far from water attractions in New Zealand—and this is especially true in Auckland where it's not unheard of for downtown workers to go kayaking on their lunch break. The once-gritty port has been transformed into inviting public spaces and buzzing nightclubs, with sailboat charters and regular ferry connections waiting to whisk visitors around the harbor for sightseeing.

Start your day sipping a flat white while you plan your explorations: art gallery crawl, winery tour or volcano hike? It's possible to do all three without losing sight of the Sky Tower, one of Auckland's top tourist attractions, from which you can get a bird's-eye view of the gateway to Aotearoa. "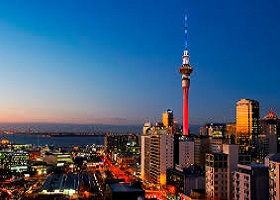 Day
Tauranga (Rotorua), New ZealandArrives 08:00 AM Departs 05:00 PM
"The curved shoreline of the Bay of Plenty—known in Maori as Te Moana-a-Toi—is home to incredible surfing, white-sand beaches and New Zealand's only active marine volcano. Tauranga, with 130,000 residents, is the largest city on the Bay of Plenty and fifth largest in New Zealand. The city offers visitors a number of water-focused activities, like sailing and kayaking, as well as drier alternatives such as shopping and people-watching at a café in the Historic Village. Tauranga is also a great jumping-off point for exploring nearby beaches and Te Puke, the kiwifruit capital of the world, as well as a wealth of Maori cultural sites. The world-famous geothermal wonderland of Rotorua, nicknamed Sulfur City, has been a major Polynesian spa resort town since visitors first arrived in the late 1800s. In Maori, roto means lake and rua means two, but Rotorua actually comprises 18 lakes—plus an incredible redwood forest."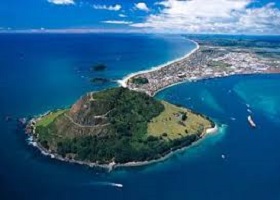 Day
Napier, New ZealandArrives 12:00 PM Departs 06:00 PM
The Southern Hemisphere's answer to Miami Beach—at least when it comes to Art Deco architecture—Napier has a perfect mix of natural and manmade beauty. The historic district, which was mostly constructed in the 1930s after a massive earthquake and subsequent fires destroyed the city in 1931, was named a UNESCO World Heritage Site in 2007. As a delicious bonus, there's a thriving food and wine scene, too. Surrounded by the rolling vineyards of the Hawke's Bay wine region and edged by pristine waters, Napier has attracted a host of culinary innovators that has put it on the foodie map over the past two decades. Nature lovers, too, are drawn by this North Island city's scenic splendor and abundant wildlife. Down the coast, colonies of Australasian gannets thrive at Cape Kidnappers. Within the city, Norfolk Island pines line the seafront Marine Parade, a half dozen parks and gardens bloom from September to March (spring and summer Down Under), there are forested hiking trails and active pursuits range from cycling to golf. It's easy to enjoy yourself while soaking up Hawke's Bay's spectacular landscape.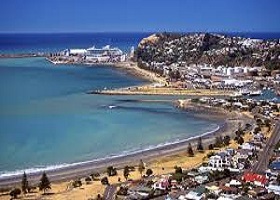 Day
Wellington, New ZealandArrives 10:00 AM Departs 11:00 PM
"New Zealand's cool little capital is located at the southern tip of the North Island, meaning it's blessed with a beautiful waterfront, fresh seafood and unpredictable weather. So famously tempestuous is Windy Welly that visitors quickly learn not to go outside without an umbrella and will spend more time than usual talking about the weather. Politics is a hot topic too, with government workers buzzing about the Beehive, as the distinctive Parliament building is colloquially known. Wellington is also known for culture and cuisine. Learn about Maori history and Kiwiana at Te Papa, the national museum; go behind the scenes of the Lord of the Rings movies made in Wellywood; and wash down a plate of chilled bluff oysters with a crisp sauvignon blanc at a Cuba Street restaurant. Gourmands are spoiled for choice with the city's many coffee microroasteries, craft breweries, innovative chefs and artisanal markets. Fortunately for your waistline, it's also a terrific city for walking, hiking and cycling, with a compact historic core hugged by green hills and dotted with impossibly perched houses. They say you can't beat Wellington on a good day—but visitors will soon discover that even if it's wet and windy, it's always a good day to be in Wellington. "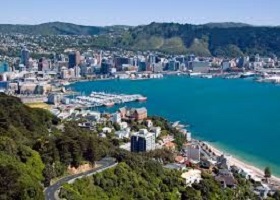 Day
Picton, New ZealandArrives 08:00 AM Departs 04:00 PM
Tucked into the northeastern end of the South Island—just 29 kilometers (18 miles) north of Bleinheim and 109 kilometers (68 miles) east of Nelson—the petite and picturesque port town of Picton is your starting point for exploring the region of Marlborough. This seaside gateway with ferry service to the North Island connects the majestic maritime beauty known as Queen Charlotte Sound to the luscious wine country of Marlborough, heaven for sauvignon blanc lovers. From the gluttonous to the active, there's something for everyone, be it traversing a portion of the 70-kilometer (43-mile) stretch of the extraordinary Queen Charlotte Track—New Zealand's greatest coastal cycleway—on foot or by bike, going on a cycle winery tour or tasting the famous green-lipped mussels that are indigenous to Marlborough Sounds. Naturalists should dust off their binoculars and explore the nearby wildlife sanctuaries, or if inclined to luxury, get up close and personal to a falcon while sipping on a glass of wine at the Brancott Estate.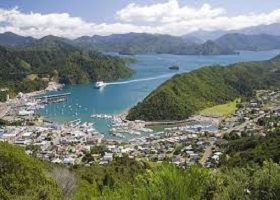 Day
Akaroa (Christchurch), New ZealandArrives 07:00 AM Departs 07:00 PM
Set on a beautiful, sheltered harbor and nestled in the heart of an ancient volcano, Akaroa is a popular resort village. Located 50 miles southeast of Christchurch, this quaint seaside town is situated on the southern side of the Banks Peninsula and has a distinct French flavor to it. Many street names are of French origin because of its French Whaling and colonial history. One of the first settlements in the Canterbury region of the South New Zealand Island, the town has a rich Maori and British heritage, as well as its French history. Today, the town center is dotted with colonial architecture, and the harbor area is lined with boutiques and cafes.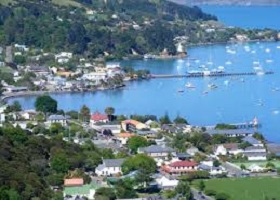 Day
Port Chalmers (Dunedin), New ZealandArrives 08:00 AM Departs 06:00 PM
"Much of New Zealand feels like England, by way of Polynesia. There are a few exceptions, though, such as the town of Akaroa, a former French settlement, and the distinctly Scottish city of Dunedin, named after the Scottish Gaelic name for Edinburgh. After Dunedin was founded in 1848, city surveyor Charles Kettle attempted to impose Edinburgh's New Town grid plan on the growing city. But the Otago Peninsula's hilly landscape proved challenging—for evidence, note that Dunedin has one of the world's steepest streets (Baldwin Street). The volcanic remnants around the harbor make for a dramatic backdrop. Dunedin's prominence during the gold rush in the late 19th century resulted in many grand Victorian and Edwardian buildings. Thanks to the beautiful University of Otago (the country's oldest), there's a large student population to keep the city vibrant and modern. But Dunedin's heritage is always proudly on display: The magnificent Dunedin Railway Station and Larnach Castle have been restored to their full glory, and the fascinating Toitu Otago Settlers Museum provides a glimpse into the lives of early residents. Outside the city, the Otago Peninsula is lined with scenic beaches and home to rare birdlife like the royal albatross and yellow-eyed penguin. "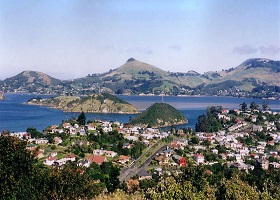 Day
Cruising Fiordland Natl ParkCRUISING ONLY, SCENIC CRUISING SUBJECT TO WEATHER

Day
Hobart, Tasmania, AustraliaArrives 08:00 AM
"Tasmania, once the butt of many jokes, is finally cool. The little Australian island is home to stunning landscapes, old-growth forests and exceptional local produce. Lording over all this goodness is Hobart, the island's creative capital. Although its remoteness might once have made it feel provincial, the city has truly come into its own in recent years. It's got one of the world's best museums of contemporary art, vibrant markets, a cosmopolitan dining scene and eclectic music festivals. It's also achingly beautiful, with a natural harbor setting and rugged Mount Wellington looming in the background. The city is compact enough to easily explore on foot. Start at the sandstone area of Salamanca Place with its hip galleries, artist studios and bustling cafés and bars, and then roam the quaint streets of Battery Point, one of Hobart's oldest neighborhoods. Immerse yourself in nature at the gorgeous Botanical Gardens or head out of town to learn more about Tasmania's dark—but fascinating—past. Fuel up on the freshest seafood straight from the Southern Ocean down at the waterfront, or feast on gourmet Tassie produce at one of the many excellent restaurants in town. Whatever you choose to do, we promise you won't be bored. "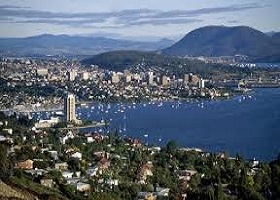 Get Quote
Talk To Expert