14-Day Atlantic Sojourn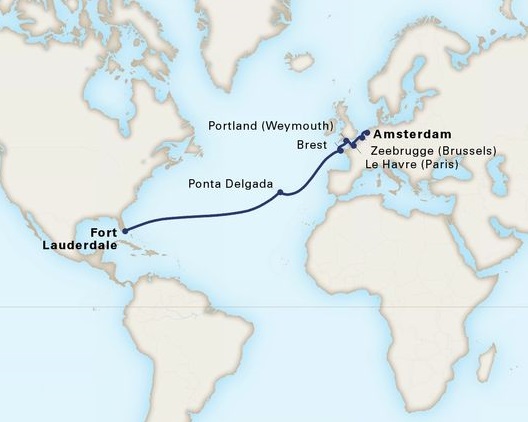 Amsterdam, The Netherlands to Fort Lauderdale, Florida, US
Ship: ms Rotterdam
Departure Date : Oct 10 2021
Optional tours are available from most ports for an additional charge.
Itinerary
Day
Amsterdam, The NetherlandsDeparts 05:00 PM
A stop in Amsterdam offers the chance to explore the sights of one of Europe's most colorful, dynamic and historic cities—one with a well-earned reputation as a laid-back and inviting place for people of all stripes. Visitors are naturally drawn to the historic city center where you'll find some of the world's top art museums, including the Rijksmuseum and the Van Gogh Museum. And at Dam Square, the Amsterdam's largest public square, you can tour the Royal Palace before continuing to the tourist attractions on the Canal Belt. The iconic network of waterways that surrounds the downtown area offers a picturesque backdrop for sightseeing by bike or canal boat. Be sure to visit the floating Bloemenmarkt to peruse famed Dutch tulips, and take time to wander and window-shop among the narrow lanes of de Jordaan. And you won't have to look far in Amsterdam to find delicious Dutch treats along the way. Just duck into a cozy brown café to sample a plate of bitterballen with mustard and a beer, and grab a gooey sweet stroopwafel from a street vendor as you stroll.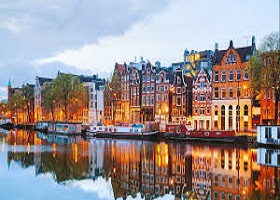 Day
Zeebrugge (Brussels), BelgiumArrives 08:00 AM Departs 04:00 PM
"With its picturesque canals, cobblestone streets and fairy-tale gabled houses, Bruges might have been custom built just to charm visitors. But this small and pleasingly quiet capital of West Flanders, 11 kilometers from the North Sea port of Zeebrugge, was actually once a mercantile center that dominated all of Western Europe under the powerful Dukes of Burgundy—which explains the profusion of priceless art and medieval architecture tightly packed within the city's moatlike ring of waterways. Easily managed in a day, Bruges is a city for strolling: A walk in any direction from the handsome Market Square leads to immaculately preserved 13th-century churches and turreted merchants' houses. Former hostels for the sick and poor were long ago converted into museums containing works by local Old Masters like Jan Van Eyck. Bruges is famous for its sweet tooth, with numerous chocolate shops and sidewalk vendors selling hot-off-the-iron waffles topped with whipped cream. Its pubs serve Belgium's famously quaffable beers in an atmosphere of warmth and coziness that the Flemish call gezellig. You'll be charmed. "
Day
Le Havre (Paris), FranceArrives 08:00 AM Departs 08:00 PM
"When you arrive in Le Havre, France, opportunities to tour the attractions of the Normandy countryside await as soon as you leave your ship, while the sights of Paris are only 2.5 hours by high-speed train. Omaha Beach is 124 kilometers (77 miles) away and a visit there can be combined with one to the medieval town of Bayeux, home to a famous tapestry depicting the Norman Conquest. Closer to Le Havre is the Château du Breuil, a family-owned calvados distillery that gives tours and tastings in English (call ahead to check the times). Just across the Seine is the town of Honfleur, its Old Port lined with restaurants, shops and 300-year-old houses. The great medieval city of Rouen, where Joan of Arc was tried for heresy, is also easily reached by train (and deserves a full day of sightseeing and exploration). If you want to make the journey to Paris, the TGV leaves early in the morning and takes you from Le Havre to Gare du Nord in the heart of the city. From there, you can spend the morning shopping on the Champs-Élysées, then have lunch in a restaurant with a view of Notre Dame or the Trocadéro and stroll through the Jardin du Luxembourg or the Musée d'Orsay. A full day of things to do in Paris can include a dinner cruise on the Seine before catching a late-evening train back to Le Havre. "
Day
Portland (Weymouth), England, United KingdomArrives 08:00 AM Departs 05:00 PM
"Portland and the nearby town of Weymouth sit on the south coast of England in Dorset County near the area's beautiful beaches. From here, visitors can wander on Chesil Beach or venture further afield to explore some of the most interesting sights of the British countryside. Outdoorsy types will enjoy walking along the Jurassic Coast, a UNESCO World Heritage Site, to see natural arches, cliffs and fossils spanning 180 million years of geological history. Those fascinated by the life of the English aristocracy may prefer a visit to the fabulous Minterne House and Gardens, home to the Digby and Churchill families for 350 years. Portland is also a good jumping-off point to see Stonehenge, one of the world's most recognizable ancient structures, shrouded in mystery and likely already on your must-see list. Other sites that will appeal to British history buffs are Sherborne Castle, built by Sir Walter Raleigh and housing his family artifacts, and the unusual Cerne Abbas Giant. At the end of your day exploring, we recommend a stop at the 500-year-old Black Dog Pub back in Weymouth for a pint of local cask ale. "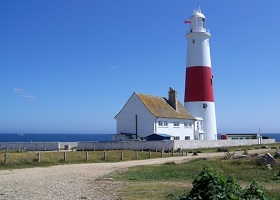 Day
Brest, FranceArrives 10:00 AM Departs 06:00 PM
Brest is Brittany's second largest administrative centre, and has a great deal to offer. Although it was heavily bombed in 1944, this is by no means the town's most interesting feature: it has rebuilt itself around a vision of the future, with incredible constructions like the Pont de l'Iroise bridge, which crosses the river Elorn. An amazing feat of architecture, this magnificent cable-stayed bridge was opened in 1994. Admire it from Albert Louppe bridge, which is for pedestrians and cyclists only. It's a great place to take a walk and enjoy the view of the famous Brest harbour, the 'Rade de Brest', a sheltered area of the sea big enough for great ships to lie at anchor.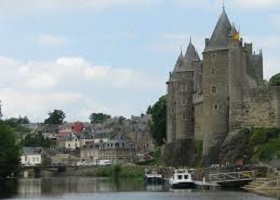 Day
Ponta Delgada, Sao Miguel, Azores, PortugalArrives 08:00 AM Departs 05:00 PM
"More than the archipelago's capital and administrative hub, Ponta Delgada is an ambassador of the Azores to the world. Embellished with lacy iron balconies, the 17th-century architecture of whitewashed walls is framed by the local volcanic basalt. Hydrangeas and grazing cows add splashes of color to the evergreen background. Ponta Delgada presents itself as a gateway to discovering the Big Island of São Miguel and the best of the Azores on one island. One of the top places to see is Furnas, where you can find natural hot springs that will cook your lunch, as well as Gorreana Tea Factory, the only tea plantation in Europe. Another popular destination is Lagoa do Fogo (Fire Lagoon) with its impressive volcanic landscapes, and Ribeira Grande, a picturesque fishing village where time seems to stand still. São Miguel is also known for pineapples, so trying this fresh fruit, either from a local market or from a roadside vendor, is a must."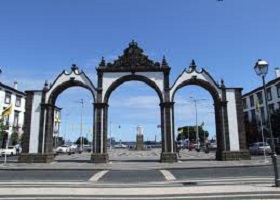 Day
Fort Lauderdale, Florida, USArrives 07:00 AM
"Shimmering blue waters, swaying palm trees and soft ocean breezes greet you in Ft. Lauderdale, Florida, where you'll find yourself somewhere between laid-back island time and the fast pace of a thriving city. In this sun-filled, year-round beach town, pristine beaches are the main attraction, shorts and flip-flops are the daily uniform, and yachts are often the preferred form of transportation. It's a place where you can do as much, or as little, as you desire. Because of its many canals and waterways, Ft. Lauderdale is sometimes called the Venice of America. It's home to the annual Fort Lauderdale International Boat Show, one of the largest in-water boat shows in the world. Visitors can easily get a taste of the area's nautical lifestyle by cruising the Intracoastal Waterway on an old-fashioned paddle wheeler. Other options include hopping aboard one of the popular water taxis or Venetian gondolas that glide down the historic New River, which flows right through town. "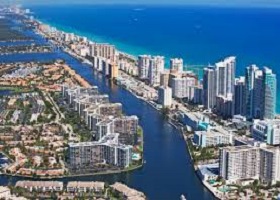 Get Quote
Talk To Expert