14-Day North Pacific Crossing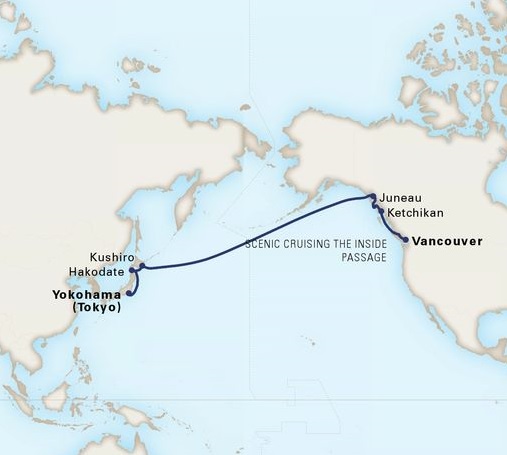 Vancouver, B.C., CA to Yokohama (Tokyo), Japan
Ship: ms Noordam
Departure Date :
Optional tours are available from most ports for an additional charge.
Itinerary
Day
Vancouver, BC, CanadaDeparts 05:00 PM
Vancouver's location at the mouth of the Fraser River and on the waterways of the Strait of Georgia, Howe Sound, Burrard Inlet and all their tributaries makes this busy seaport an easy place for meeting. It is one of Canada's most populated, most ethnically diverse cities that is a popular filming location. Visit the interesting neighborhoods of Gastown, Granville Island and Chinatown. Walk across the Capilano Suspension Bridge and stroll through Stanley Park. See the Vancouver Art Gallery and the Museum of Anthropology. There is an amazing variety of things to see and do here.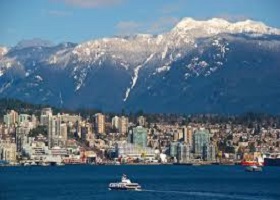 Day
Scenic Cruising The Inside PassageCruising Only
"Alaska's Inside Passage is a protected network of waterways that wind through glacier-cut fjords and lush temperate rain forests along the rugged coast of Southeast Alaska. Arguably one of the greatest cruising routes in the world, the Inside Passage stretches through stunning landscapes, from Misty Fjords National Monument to famed Glacier Bay National Park & Preserve. Sailing the Inside Passage offers opportunities to spot some of Alaska's most iconic wildlife, with humpback whales and orca plying the bountiful waters alongside the ships, bald eagles soaring overhead and brown bears lumbering on the shoreline. Numerous ports along the way recount Alaska's colorful history. In Sitka, an onion-domed church marks Russia's onetime foothold in the Americas; Ketchikan provides a glimpse of the Native Alaskan experience, with historic totem poles and native-arts galleries; and the legendary town center of Skagway bustles as it did at the turn of the 19th century, when it served as the rowdy Wild West gateway to the Klondike Gold Rush. "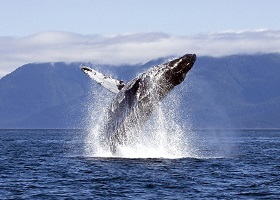 Day
Ketchikan, AlaskaArrives 07:00 AM Departs 03:00 PM
"Alaska's "First City" of Ketchikan is so named because it's the first major landfall for most cruisers as they enter the picturesque fjords of the Inside Passage, where the town clings to the banks of the Tongass Narrows, flanked by green forests nurtured by abundant rain. Ketchikan has long been an important hub of the salmon-fishing and -packing industries—visitors can try their luck on a sportfishing excursion or simply savor the fresh seafood at one of the local restaurants. It is also one of the best spots along the Inside Passage to explore the rich cultural sights of Native Alaskan nations like the Tlingit, Haida and Tsimshian. You can see intricately carved totem poles at the Totem Heritage Center and Totem Bight State Park, while the attractions of Saxman Village just outside of Ketchikan offers the chance to see Tlingit culture in action, with working carvers and a dance show in the clan house. And leave time to explore the sights in the town itself, including historic Creek Street, a boardwalk built over the Ketchikan Creek, where you can shop for souvenirs, smoked salmon and local art, while exploring gold rush­–era tourist attractions like Dolly's House Museum. "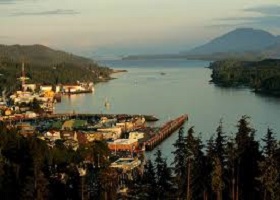 Day
Juneau, AlaskaArrives 08:00 AM Departs 05:00 PM
"Juneau, Alaska may well be the most remote, most beautiful and strangest state capital in the United States. Surrounded by water, forest and mountain sights, visitors seeking things to do in Juneau indoors and outdoors can hike a glacier, eat fresh-caught fish on a seaside patio and tour a grand capitol building all in one day. The city itself is pleasant, but the real highlight of a visit to Juneau is tracking down some wildlife. You can hike up Mount Roberts to chance upon wild deer and bald eagles. Most sightseeing and whale-watching tours head north to Auke Bay—bring a good pair of binoculars to get the best view of these majestic and surprisingly graceful creatures. If you prefer land mammals, catch a floatplane to a nearby wildlife reserve such as Chichagof or Admiralty Island to spy some bears lolling around. The sleepy, misty city of around 32,000—mostly fishermen and small-business owners—has a frontier town vibe, but welcomes more than a million visitors each summer to its natural attractions, cementing Juneau as Alaska's number-one tourist destination. "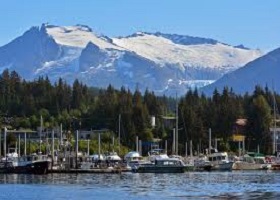 Day
Cross International Dateline
Ships crossing the international dateline either lose or gain a calendar day depending on direction. Your captain will decide how to adjust and you will be informed on board.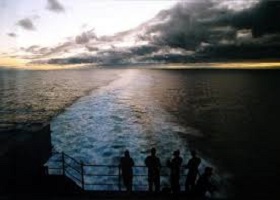 Day
Kushiro, JapanArrives 08:00 AM Departs 05:00 PM
"Don't come to Kushiro expecting blue skies and a blazing sun. This town of roughly 200,000 people in southeast Hokkaido is known instead for its misty appeal, often shrouded in a fog that adds to the port's atmosphere. But the natural and cultural attractions that await nearby are brilliant in any weather. Japan's largest undeveloped wetlands—Kushiro Shitsugen National Park—sprawl across some 270 square kilometers (104 square miles) just north of town. This is the place to see the revered Japanese crane, also known as the red-crowned crane. Options for visiting the park include canoe tours through the marshlands or visits to the accessible boardwalk trails at the official visitor center. The Kushiro area is home to another natural wonder farther north at Akan National Park, where you can admire volcanoes and pristine crater lakes and dip into one of the area's onsen, or natural hot springs. Hokkaido's most beautiful lake, Lake Mashu—reputedly the clearest lake in the world—will make your head spin with its pure beauty. There are sulfur-spewing volcanoes to visit here as well. When you're back in town in Kushiro, don't miss a visit to the Washo market for fresh sushi and sashimi or the fisherman's wharf for some souvenir shopping. "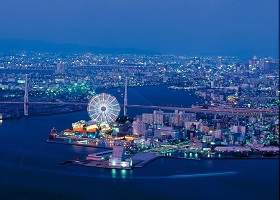 Day
Hakodate, JapanArrives 08:00 AM Departs 11:00 PM
"If Japan ever had a wild west, it was Hokkaido. Oh, all the classic movie stuff of samurai bashing each other with swords never made it this far north, but the image of the West—open spaces, places to disappear, actual land horizons (which no other island in Japan has)—lingers.

Hokkaido's remoteness is so legendary that it figures into one of Japan's most important historical tales: After losing a battle in 1189, good guy Minamoto Yoshitsune managed to escape capture and death by heading to Hokkaido (no one felt like chasing him that far). In one version of the story, he returned from Hokkaido to the mainland and, if you give alternate readings of the characters in his name, became Gin Ke Ka—Genghis Khan."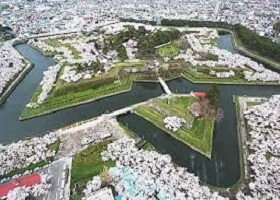 Day
Yokohama, JapanArrives 06:30 AM
"Until the mid-19th century, Japan lived in isolation, closed off from the rest of the world, and Yokohama was a mere fishing village. But in 1853, American naval officer Matthew Perry demanded the country open to foreign trade, and Yokohama was changed forever. The city quickly emerged as an international trading center, and while today it is often overshadowed by nearby Tokyo, it continues to be one of Japan's liveliest, and most international, destinations. With its microbreweries and international restaurants, Yokohama has a decidedly different feel from many other Japanese cities.

From Yokohama, it's a quick trip to peaceful Kamakura, home to Daibutsu, Japan's second-largest bronze Buddha, and to the important Shinto shrine Tsurugaoka Hachimangu. Head to Hakone National Park on a clear day and you'll be rewarded with picture-postcard views of majestic Mt. Fuji. "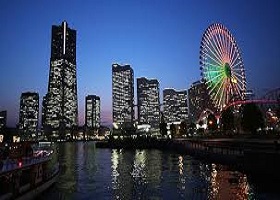 Get Quote
Talk To Expert