7-Day Glacier Discovery Northbound
Vancouver, B.C., CA to Seward (Anchorage), Alaska, US
Ship: ms Westerdam
Departure Date : May 17 2020 | May 31 2020 | Jun 14 2020 | Jun 28 2020 | Jul 12 2020 | Jul 26 2020 | Aug 09 2020 | Aug 23 2020 | Sep 06 2020
Optional tours are available from most ports for an additional charge.
Itinerary
Day
Vancouver, BC, CanadaDeparts 04:30 PM
Vancouver's location at the mouth of the Fraser River and on the waterways of the Strait of Georgia, Howe Sound, Burrard Inlet and all their tributaries makes this busy seaport an easy place for meeting. It is one of Canada's most populated, most ethnically diverse cities that is a popular filming location. Visit the interesting neighborhoods of Gastown, Granville Island and Chinatown. Walk across the Capilano Suspension Bridge and stroll through Stanley Park. See the Vancouver Art Gallery and the Museum of Anthropology. There is an amazing variety of things to see and do here.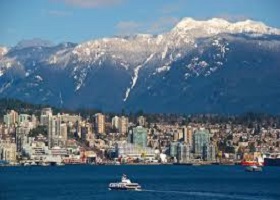 Day
Scenic Cruising The Inside PassageCruising Only
"Alaska's Inside Passage is a protected network of waterways that wind through glacier-cut fjords and lush temperate rain forests along the rugged coast of Southeast Alaska. Arguably one of the greatest cruising routes in the world, the Inside Passage stretches through stunning landscapes, from Misty Fjords National Monument to famed Glacier Bay National Park & Preserve. Sailing the Inside Passage offers opportunities to spot some of Alaska's most iconic wildlife, with humpback whales and orca plying the bountiful waters alongside the ships, bald eagles soaring overhead and brown bears lumbering on the shoreline. Numerous ports along the way recount Alaska's colorful history. In Sitka, an onion-domed church marks Russia's onetime foothold in the Americas; Ketchikan provides a glimpse of the Native Alaskan experience, with historic totem poles and native-arts galleries; and the legendary town center of Skagway bustles as it did at the turn of the 19th century, when it served as the rowdy Wild West gateway to the Klondike Gold Rush. "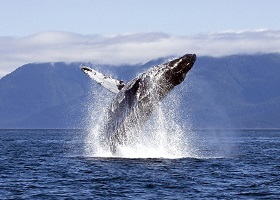 Day
Ketchikan, AlaskaArrives 07:00 AM Departs 03:00 PM
"Alaska's "First City" of Ketchikan is so named because it's the first major landfall for most cruisers as they enter the picturesque fjords of the Inside Passage, where the town clings to the banks of the Tongass Narrows, flanked by green forests nurtured by abundant rain. Ketchikan has long been an important hub of the salmon-fishing and -packing industries—visitors can try their luck on a sportfishing excursion or simply savor the fresh seafood at one of the local restaurants. It is also one of the best spots along the Inside Passage to explore the rich cultural sights of Native Alaskan nations like the Tlingit, Haida and Tsimshian. You can see intricately carved totem poles at the Totem Heritage Center and Totem Bight State Park, while the attractions of Saxman Village just outside of Ketchikan offers the chance to see Tlingit culture in action, with working carvers and a dance show in the clan house. And leave time to explore the sights in the town itself, including historic Creek Street, a boardwalk built over the Ketchikan Creek, where you can shop for souvenirs, smoked salmon and local art, while exploring gold rush­–era tourist attractions like Dolly's House Museum. "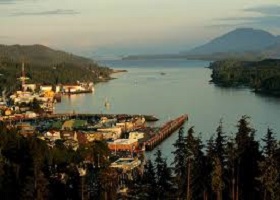 Day
Juneau, AlaskaArrives 10:00 AM Departs 10:00 PM
"Juneau, Alaska may well be the most remote, most beautiful and strangest state capital in the United States. Surrounded by water, forest and mountain sights, visitors seeking things to do in Juneau indoors and outdoors can hike a glacier, eat fresh-caught fish on a seaside patio and tour a grand capitol building all in one day. The city itself is pleasant, but the real highlight of a visit to Juneau is tracking down some wildlife. You can hike up Mount Roberts to chance upon wild deer and bald eagles. Most sightseeing and whale-watching tours head north to Auke Bay—bring a good pair of binoculars to get the best view of these majestic and surprisingly graceful creatures. If you prefer land mammals, catch a floatplane to a nearby wildlife reserve such as Chichagof or Admiralty Island to spy some bears lolling around. The sleepy, misty city of around 32,000—mostly fishermen and small-business owners—has a frontier town vibe, but welcomes more than a million visitors each summer to its natural attractions, cementing Juneau as Alaska's number-one tourist destination. "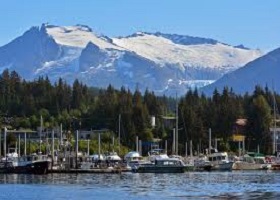 Day
Skagway, Alaska, USArrives 07:00 AM Departs 09:00 PM
At the height of the Klondike Gold Rush, the port town of Skagway served as the primary gateway to the legendary gold fields, and quickly grew into Alaska's largest settlement. It was then a raucous frontier hub packed with trading posts, saloons and guesthouses. As the gold rush faded into the 1900s, so did Skagway—but today it has been reinvigorated as a gateway for a new kind of visitor: those looking to explore Alaska's colorful history, pristine wildlife and unrivaled natural beauty.

At every turn, you'll find yourself immersed in gold rush lore, from the infamous Red Onion Saloon that still keeps a pistol that Wyatt Earp left behind en route to the Klondike, to the White Pass & Yukon Route Railroad, a classic narrow-gauge railway that traverses rugged mountains and passes cascading waterfalls and towering glaciers as it connects Skagway to Whitehorse deep in the Yukon. Much of the town has been preserved as part of the Klondike Gold Rush National Historical Park, where rangers offer free walking tours around the historic district. Here you'll also find a vibrant local community, home to a rich collection of local galleries, curio shops and restaurants serving seafood plucked fresh from nearby waters.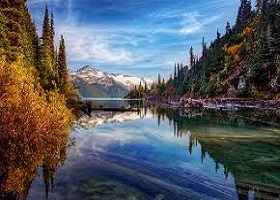 Day
Glacier BayArrives 07:00 AM Departs 05:00 PM
Frosted crags descend into mossy forests and a 457-meter-deep (1,500-foot-deep) fjord at this World Heritage Site, which is also one of the planet's largest biosphere reserves. Stone, ice and water continue to collide, sculpting a dramatic landscape that is the crown jewel of southeastern Alaska's natural wonders.

The area's first European explorer missed it all—but with good reason. When Captain George Vancouver sailed here in 1794, a vast shield of ice, more than 1,200 meters (3,937 feet) thick, dominated the area. In one of the fastest retreats on record, the glaciers shrank back 105 kilometers (65 miles) by 1916. The formerly glacier-squashed land is rebounding now, rising 30 millimeters (1.18 inches) each year. Visitors can observe this rebirth: A spruce-hemlock rain forest has sprouted near the mouth of Glacier Bay. Farther north, the more recently exposed land shows sharper edges and thinner vegetation. Still, it's enough to encourage the return of wildlife, from bald eagles to bears, moose and humpback whales.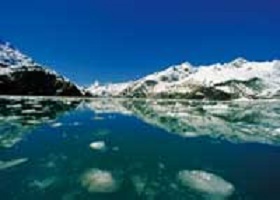 Day
Seward (Anchorage), AlaskaArrives 04:30 AM
One of Southcentral Alaska's oldest communities, Seward is ground zero for the Klondike Gold Rush's Iditarod National Historic Trail, a dogsled route that connected the Kenai Peninsula's ice-free port with Nome during frontier-era winters. Though the modern race makes a ceremonial start in Anchorage, it's inspired by the famous run of 1925, which dashed along parts of this older path. It allowed 20 mushers to carry urgently needed diphtheria vaccine more than 1,000 kilometers (621 miles) in just over 127 hours. Natives and explorers from Russia, Britain and the United States all frequented this area before Seward's official founding in 1903. The early settlement included a colorful neighborhood known as Homebrew Alley which was erased by a 9.2-magnitude megathrust earthquake—the second most powerful ever recorded—which dropped the shoreline nearly six feet in 1964. Today this mellow town welcomes visitors to Resurrection Bay and Kenai Fjords National Park, not to mention the 204-kilometer (127-mile) Seward Highway—honored as an All-American Road—stretching north to Anchorage. In town, favorite stops remain the Alaska SeaLife Center, a research aquarium open to the public, and the steep, stony 920-meter (3,018-foot) Mount Marathon, which hosts one of America's oldest footraces each Fourth of July.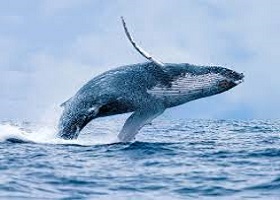 Get Quote
Talk To Expert