14-Day Spanish Farewell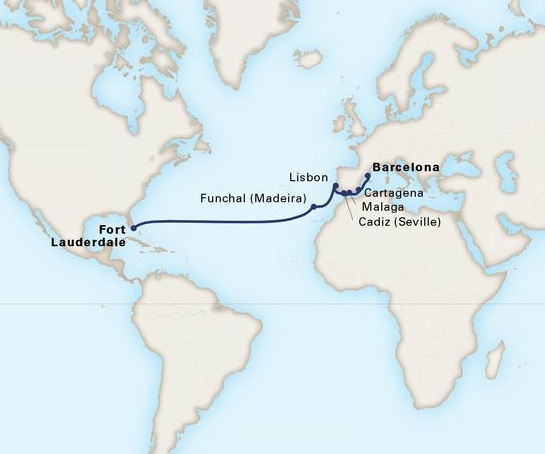 Barcelona, Spain to Fort Lauderdale, Florida, US
Ship: ms Westerdam
Departure Date : Oct 30 2021
Optional tours are available from most ports for an additional charge.
Itinerary
Day
Barcelona, SpainDeparts 05:00 PM
On the northeast coast of Spain, overlooking the Mediterranean, Barcelona is a vibrant port city, packed with centuries of iconic art and architecture—Gaudí and Picasso both called it home—and lined with sunny white-sand beaches. Explore the Catalan capital's tourist attractions and historic neighborhoods, Modernisme and world-renowned art museums, galleries and local crafts shops—some of which are centuries old and stock traditional Catalan wares. After you see the sights, there are lively tapas bars around every corner where you can stop for a drink, a café amb llet (Catalan for espresso with steamed milk) or a snack, no matter the hour. Green spaces for picnics, long walks and respite from the hustle and bustle are scattered throughout Barcelona's attractions: There's Gaudí's mosaic-decorated park, a neoclassical maze at the Laberint d'Horta, as well as plenty of high places (mountains, monuments and edifices) where sightseeing visitors can take in the view. A short trip from Barcelona by car or train, luxury outlets, cava wineries, a mountaintop abbey and the sandy beaches of the Mediterranean coast await.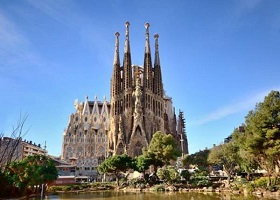 Day
Cartagena, SpainArrives 11:00 AM Departs 08:00 PM
"There are more than two millennia of history to embrace in this port city in Spain's southeastern Murcia region. While Cartagena is famously home to the second-largest Roman amphitheater on the Iberian Peninsula, the city is much more than just spectacular ancient ruins. In addition to Cartagena's architecture—along with that amphitheater, there are striking Art Nouveau buildings, neoclassical churches and ultramodern edifices throughout the city—you'll find many opportunities to shop for local and regional artisan wares. In the city, investigate the restored medieval fortress looking out on the bay from the city's highest point. Or take a short trip by car or bus to the historic Agrupa Vicenta Mines, the remarkable palm forest at Elche and the holy city of Caravaca. "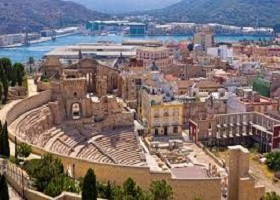 Day
Malaga, SpainArrives 08:00 AM Departs 06:00 PM
While Málaga was long considered just a stopover on the way to southern Spain's Costa del Sol beach resorts, in recent years a buzz has developed around the Andalucian city. There is a brand-new $100 million port promenade filled with restaurants and a bold new branch of Paris's Centre Pompidou built in the form of a colorful glass cube. A handful of other major new museums include one devoted to one of the city's most famous sons, Pablo Picasso—it's also the hometown of another famous Spanish export, actor Antonio Banderas. Where once many buildings were dilapidated, an entire swath of the historic center is now pedestrianized and filled with shoppers, diners and street musicians. Tapas bars with outdoor tables line the old town's Calle Strachan, while all over Málaga a boom in fine dining is taking place. The city makes a fine base for day trips to many of Andalucía's most famous sites. Unlike many southern Spanish cities, Málaga doesn't really shut down over the hot summer months; its waterfront location helps keep temperatures from soaring to uncomfortable heights. The 10-day summer Feria is becoming more popular each year, drawing visitors with its calendar of bullfights as well as dancing and drinking—activities the city's residents enjoy before and after the Feria too.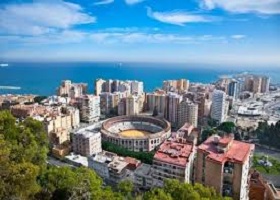 Day
Cadiz (Seville), SpainArrives 08:00 AM Departs 06:00 PM
"Hanging off the southwestern edge of Spain, Cádiz is one of Andalucía's regional capitals and a place bursting with personality. Europe's oldest continually inhabited city, with a history stretching back 3,000 years, has fallen on hard times in recent years, but a combination of pride, good humor and stoicism keeps it on an even keel. The famous Carnival, one of Spain's most important in the genre, is a thrilling fiesta into which Cádiz pours all its energy and ingenuity. The city's fond nickname, la tacita de plata (""little silver cup""), alludes to its curious geography—it juts out on a long peninsula into a sheltered bay. Old town Cádiz is a warren of cobbled streets where the houses, painted white or dusty ochre, have the weather-beaten look of a place subjected to centuries of wind and salt. This ancient city has one good example of everything that matters: a great food market, a theater (the Teatro Falla, a grand Art Nouveau Moorish gem), a gorgeous cathedral, impressive fortifications and a beach—the picturesque and famous La Caleta. "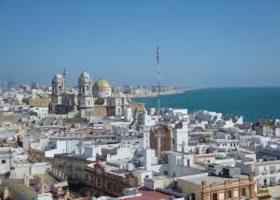 Day
Lisbon, PortugalArrives 10:00 AM Departs 11:00 PM
"Lisbon, the capital of Portugal, is a wealth of sights, tastes and sounds. An ensemble of neighborhoods both old and new, it's a city full of history, culture and tradition. After the devastating earthquake that struck in 1755, reconstruction began and the rebuilt Baixa area quickly became one of the city's busiest districts. From there, you can glance up at São Jorge Castle on one hill while in another direction you'll find Chiado, one of the trendiest and most elegant neighborhoods. The spirit of Lisbon can be encapsulated by the soulful musical genre, fado, which can best be enjoyed in the Alfama, the city's oldest neighborhood. Enter one of the area's old-school taverns and listen to passionate renditions of Fado Vadio, sung by amateurs, often after a round of aguardiente, an anise-flavored liquor."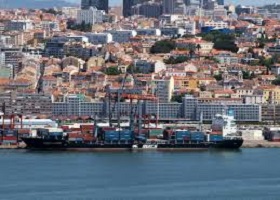 Day
Funchal (Madeira), PortugalArrives 07:00 AM Departs 08:00 PM
"When Portuguese navigators set foot on the island of Madeira in 1419, they were convinced that they had arrived at the Garden of Eden. Today, the experience is no different for cruise passengers docking in Funchal, Madeira's largest city and the capital of a namesake autonomous region. Madeira's consistently warm weather and volcanic mountains lush with tropical flowers and gardens drew European settlers whose influence gave rise to much of what it's known for: Madeira wine, poncha (a traditional drink made of distilled sugarcane, honey and lemon) and handiwork such as embroidery. Wander cosmopolitan Funchal's streets paved with black and white mosaics, a grand seafront promenade and old-fashioned shops, restaurants and cafés housed in terra-cotta-roofed buildings."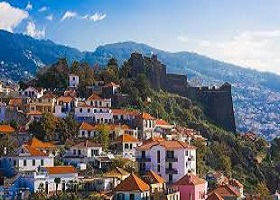 Day
Fort Lauderdale, Florida, USArrives 07:00 AM
"Shimmering blue waters, swaying palm trees and soft ocean breezes greet you in Ft. Lauderdale, Florida, where you'll find yourself somewhere between laid-back island time and the fast pace of a thriving city. In this sun-filled, year-round beach town, pristine beaches are the main attraction, shorts and flip-flops are the daily uniform, and yachts are often the preferred form of transportation. It's a place where you can do as much, or as little, as you desire. Because of its many canals and waterways, Ft. Lauderdale is sometimes called the Venice of America. It's home to the annual Fort Lauderdale International Boat Show, one of the largest in-water boat shows in the world. Visitors can easily get a taste of the area's nautical lifestyle by cruising the Intracoastal Waterway on an old-fashioned paddle wheeler. Other options include hopping aboard one of the popular water taxis or Venetian gondolas that glide down the historic New River, which flows right through town. "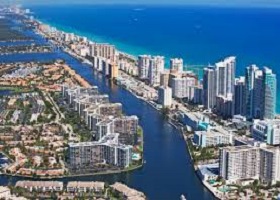 Get Quote
Talk To Expert