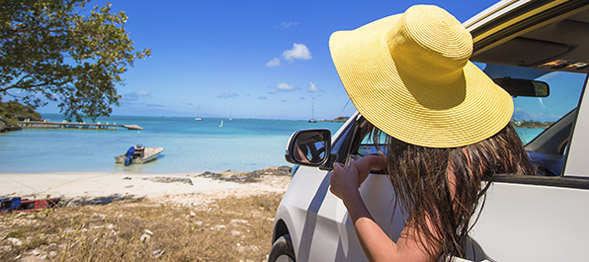 Why Do People Rent Self Driving Cars? Is Self Drive Car Rental a Good Idea?
If you want to go on a journey with your family or friends, and you've sufficient time, it is usually better to move through the road. And in case you are more in numbers, it is always a sensible idea to choose self drive car rental services. Self drive car rental services have become one of the most broadly popular automobile-related services, particularly for those who need a car for a short period whether for one day or a week. You can treat the car like your very own for as long as you're using it. Self drive car rental services can even make your drive a lot more convenient. Therefore, here are the seven excellent benefits of self drive car rental services which explain all its superb sides to you.
5 Top benefits of Self Drive Car Rental Services
1. Privacy 2. Safety & Security 3. Route Flexibility 4. Affordability 5. Unlimited fun

Privacy: When you are opting for self-drive cars, you can expect complete privacy in the car. Besides, if you hire a driver you can interrupt or he will try to engage in chit-chat & can make the journey very bothersome. But when you choose a self-drive car, there is no chance for anyone to interrupt your conversations and music.
Safety & Security: As you drive the car, you can be under control and take a break whenever you find the necessity of taking some rest. Also, you can maintain the speed limit and all security protocols.
Route Flexibility: When you opt for a self drive car rental service, you can take the route as you want. You get complete freedom and do not have to worry about being answerable to anyone.
Affordability: If we compare the charges of car rental services with the rented cab or taxi with driver, car rentals are always more cost-effective. One of the most trusted and affordable car rental services is provided by Alamo Car Rental Service.
Unlimited fun: When you drive the car, you can have the kind of fun you want to have with your family or friends. You can stop at various attractions when you come across on the way to your destination.
Self Drive Rental Car Services Providers:
To make you comfortable and relaxed on your trip. We provide the Self Drive Car Rental Service You can hire a self-drive car to reach out to all the different places of your choice. We have a basic utility vehicle that is well-suited to every condition.
We have different kinds of cars; Standard, SUV's, Luxury etc. The interiors as well as the exteriors of the car look much more unique and better. If the weather is great and you wish to take a long drive around the city, this car would be perfect.
Alamo is a self drive car rental service in America, Australia, Europe, the Caribbean as well as parts of Asia-Pacific and the Middle East. Alamo makes it easy for you to rent or hire a self drive car to any of your destinations.
Top Highlights Which Makes Alamo the Best Rental Car Providers:
Founded in 1974. Alamo is the largest car rental service provider to international travelers visiting North America.
As a group it has 1.9 million vehicles and more than 450 vehicle makes and models.
It has more than 9600 fully staffed Neighbourhood and airport locations worldwide.
More than 6400 fully staffed Neighbourhood airport locations in the US alone.
Ranked by Forbes as one of America's largest private companies.
Locations throughout North America, Central America, South America, the Caribbean and Europe, as well as parts of Asia-Pacific and the Middle East.
Alamo revolutionizes collision damage waivers by introducing the first ever price and coverage options for all renters.
Operates 225 self-service kiosks at 71 U.S. locations.

For more details contact us now: Mail: alamo.carrental@sticgroup.com, Tel: +91-124-4505300