About A-ROSA River Cruises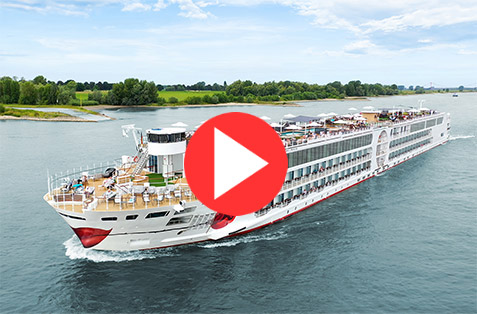 Explore Europe's most beautiful countries with Arosa European river cruise, crisscross through scenic cities of Engelhartszell, Vienna, Amsterdam, Paris, Linz, Cologne, Rudesheim, Strasbourg, Antwerp, Frankfurt, Koblenz, Budapest, Belgrade, Bratislava and more.
A journey full of excitement as there is always something to see from the ships as both sides of the ship will have shore. All our cabins are Outside cabins with either window or Juliette balcony. The ships also have Suites with additional luxuries. Read more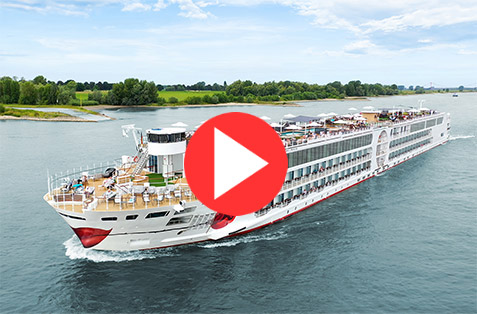 Welcome on board your A-ROSA cruise ship.
Thirteen ships on seven rivers
A-ROSA sails on seven rivers-
Rhine River Cruise (Netherlands, Belgium Germany and Switzerland)
Main and Moselle River Cruise (Germany)
Danube River Cruise (crossing 10 European countries)
Rhône/Saône River Cruise (France)
Seine River Cruise (France)
Douro River Cruise (Portugal)
International Ships: Seven of the ships are International ships
The official languages on board our international ships (A-ROSA AQUA, DONNA, FLORA, SILVA, STELLA, VIVA, ALVA) are German and English. In addition to this, all international ships are accompanied by an "International Host" who is the contact person for international guests.
Premium all inclusive: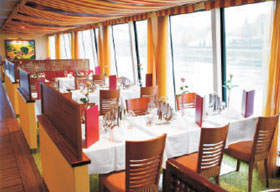 Guests shouldn't have to worry about anything that could detract from their enjoyment. Our fantastic all-Inclusive concept makes their time on board not only carefree, but also offers that little extra luxury that makes a special trip even more special.
Services include:
FullboardPlus: extensive breakfast, lunch and dinner buffets, additional embarkation snack and tea and coffee hour. On many cruises, seasonal supplements such as a midnight snack
High-quality drinks included throughout the day: tea, coffee and coffee specialities, soft drinks, beers, sparkling wine and a selection of wines, cocktails and long drinks. Also besides the lunch and dinner hours. Exceptions are specialities subject to surcharges and champagne.
English-speaking travel and hotel management on our international ships
Free use of the on-board facilities such as sauna and fitness room
15% discount on treatments in our SPA-ROSA
Bathroom amenities and bathrobe in the cabin
Transfer between railway station¹ or airport² and ship
On-board entertainment
Port charges
many other services
¹Guests receive an extra voucher, valid for the day of embarkation or disembarkation in Cologne and Engelhartszell. The transfer in Paris and Lyon is only included when booking the train tickets through A-ROSA.
²The transfer is included when booking the flight through A-ROSA. You will receive an extra voucher with your travel documents.
Open dining: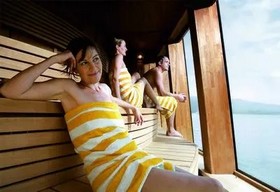 Free seating with all meals & generous opening times of restaurant: included are delicious and well-balanced breakfast buffets, an extensive lunch and dinner buffet. As well there is the option to enjoy A-ROSA Dining in the evening for a fee (served four-course menu offered only on the Rhône and Seine). Reservations for these dinners may be requested on board. Many cruises also include seasonal extras.
SPA-ROSA:
Guests can take some time for themselves and indulge in the SPA-ROSA. A-ROSA offers a wide range of choices to make their spa day-dreams come true. A-ROSA's expert spa and beauty team is waiting to greet them. They can treat themselves to a massage, attend fitness classes, warm their muscles in the sauna with a panoramic view of the landscape or work out in our well-equipped gym with modern cardio equipment.
Excursions:
On our shore excursions guests are given the opportunity to experience the highlights from 2,000 years of European cultural history: with expert guides or on their own initiative. Most of these excursions only last a few hours, but these are hours they will never forget and which will give them many wonderful memories to take home.
Biking: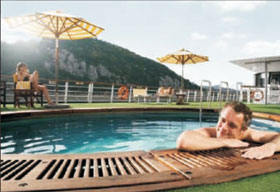 Discover the destinations along the rivers in a unique way: "fit and active" in the saddle of a first-class bicycle. We only select the most beautiful scenery for our tours, and we have made it our quest to let guests experience and feel the unique and unspoilt nature of these places first hand.
Children up to 15 years travel free.*
*Children up to 15 years of age travel free of charge when accompanied by at least one supervising adult in the same cabin. Different children's discounts between 0 - 25% apply for the Douro. Only valid with our "Premium all inclusive" fare for the cruise itself (extras like excursions, SPA treatments etc. excluded).
Suite concept:
Extra services for Junior or Balcony Suite guests such as early check in, welcome champagne, free use of the mini bar, free laundry and ironing service (A-ROSA FLORA and SILVA only).
Family cruises:
On our A-ROSA family cruises we have very special offers for families. You can choose between cabins of all categories, optionally with an additional bed or a spacious family cabin. Our all-round carefree package "Premium all inclusive" will make your family holiday even more perfect. It includes a whole host of benefits and services, such as: gourmet buffets and live cooking, high-quality drinks throughout the day, 15 % discount on spa treatments, free Wi-Fi and much more.
Families – benefits at a glance
Central berths & special family excursions, e.g. visit to Comic Worlds in Antwerp
The perfect offer for every generation: Kids Club, wellness area, city hopping
Nobody can get lost: manageable ship size with maximum of 240 guests and a familiar atmosphere
Port guides with special information for families
For any further information, please contact: arosa@sticgroup.com
Read less
Why Choose A-ROSA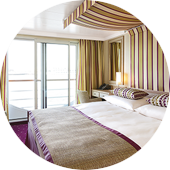 Cabin & Suites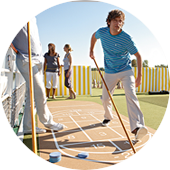 Activities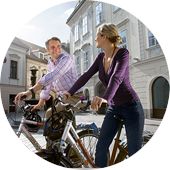 Shore Excursions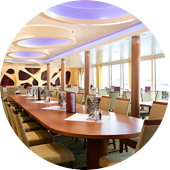 Open Dining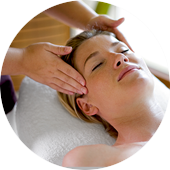 Wellness & Spa
Get Quote
Talk To Expert