To feel at home while on the move. The goal of a cabin.
A cabin is more than just a place to sleep. It's a place where you can truly relax and feel at ease.
A place where you can take time out during a trip full of new experiences. Our cabins were made for this. For us, quality is the magic word. It's what turns a place to sleep into a home. A home featuring premium materials, modern equipment, soothing colours and an elegant design. An A-ROSA cabin combines all of this in a generously sized room.
CABINS TO FEEL COMFORTABLE AND TO RELAX:
The majority of cabins face outwards and most have a French balcony
Elegant design and premium materials
Size: 14.5 to 16.5 m2
High-quality equipment, including flatscreen TV, shower and much more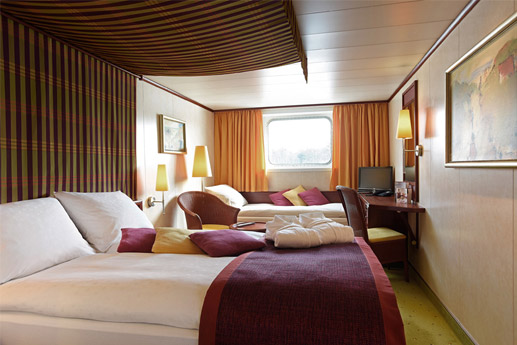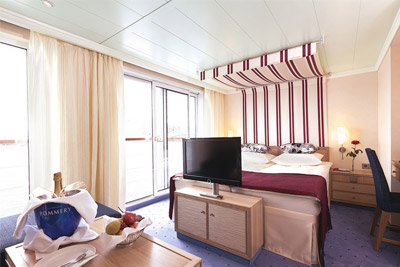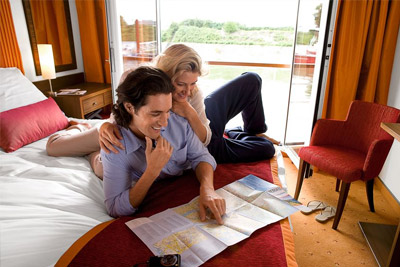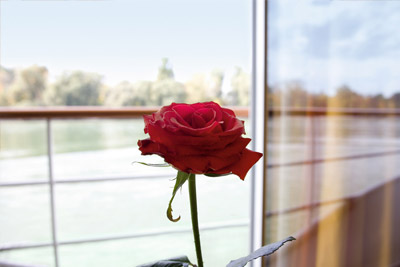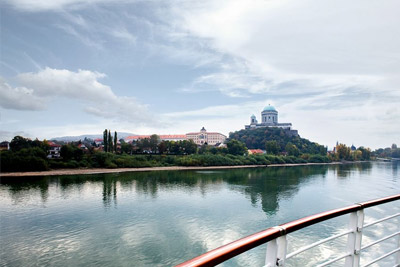 What's can outdo our cabins? The A-ROSA suites!
If you want to turn your wonderful holiday into the trip of a lifetime, consider booking one of our magnificent suites.
21 m2 to 29m2 of elegantly designed space opens up before you. In addition, there's a French balcony and, in some cabins, you own private balcony. The walk-in wardrobe will give you a true sense of luxury during your morning preparations for the day ahead. And so it continues. Are your clothes a little creased? Our laundry and ironing service will help you out. Your minibar, which is always well stocked, will keep you refreshed. Plus you have room service and even a butler at your disposal. We wish you a pleasant trip.
THE FULL LUXURY PROGRAMME:
If you book a junior or balcony suite in the E or F categories as part of the "A-ROSA Premium all inclusive" fare, the complimentary services come free of charge:
Check-in and personal welcome from as early as 12 noon
A welcome glass of champagne
A suite cocktail with the ship's management
Room service between 7 a.m. and 10 p.m.
Complimentary minibar
Selection of magazines
Fresh flowers and fresh fruit every day
Extra cabin items and high-quality
toiletries by top brands
Laundry and ironing service
Butler service
Keeping all aboard is no problem with our family cabins.
You don't only have to travel alone or as a couple to enjoy a relaxing holiday.
We're always pleased to welcome families. Our family cabins have a large double bed and, separated by a dividing door, two full-sized single beds. This allows you to have a little privacy or enjoy family life as the mood takes you.
A FLOATING FAMILY HOME.
Rhine and Rhône category S: 2-bed outside cabin with an additional bed
Danube category A: 2-bed outside cabin with an additional bed
Seine, Rhine and Danube category A, C and D: each 2 cabins with a dividing door each (A-ROSA AQUA/A-ROSA BRAVA/A-ROSA FLORA/A-ROSA SILVA/A-ROSA VIVA)
Rhine category G: Family cabins with a sofa bed and fold-out additional bed (A-ROSA FLORA)
Rhine and Danube category E and F: 2-bed junior suite and balcony suite with additional bed (A-ROSA FLORA/A-ROSA SILVA)
Note: All the above information may vary from ship to ship