Activities on board
Spending all day on deck lying on the sun is of course an option.But wouldn't it be a shame to miss out on all the opportunities available to you both on board and ashore?
The pool invites you to swim a few lengths, or simply to let your mind wander. The new acquaintances you'll quickly make will lead not only to animated chats, but perhaps also to a round of shovelboard or deck chess. And you'll have plenty of time to perfect your swing during our little gold tournaments. If you're the kind of person who likes to burn off energy when recharging your batteries, then you'll love our gym. You can train intensely or at a more laid-back pace, all the while watching the changing panoramas outside and developing an appetite for the excellent creations that will later emerge from our kitchen. If you like to integrate a little exercise into your explorations of unique landscapes, exciting cities and historical locations, then select a bicycle tour from the varied range of tours we offer. This will ensure that you get to both see the sights and come back on board revitalised!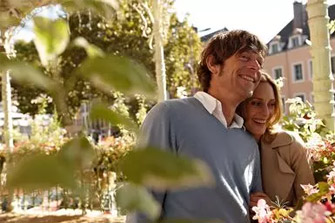 Wellness Cruises with A-ROSA
The SPA-ROSA philosophy focuses on the flow of your energy. We invite you on a journey into your body and soul. In our SPA-ROSA, we embody sustainability, health and individuality. Experience treatments using local products and active ingredients from the German Wadden Sea tidelands and let all your senses be pampered.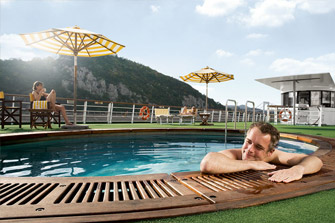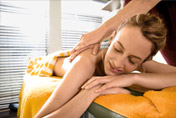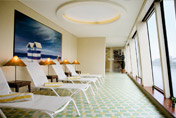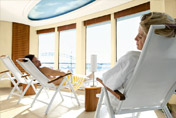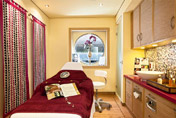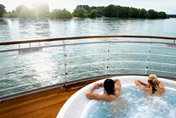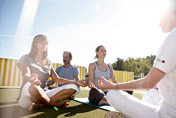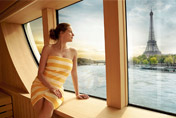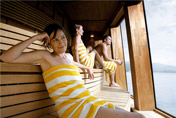 SPA-ROSA
Experience beauty and anti-ageing treatments with facials, as well as comforting warmth in the sauna or sanarium, which let you benefit from more vitality and radiance. When selecting products, we deliberately chose the German producer BABOR and the company La mer from Cuxhaven for you. Both stand for extraordinary results in the treatments, innovations, high skin compatibility and responsibility towards their personnel and the environment. Your SPA-ROSA feels a responsibility to give you the greatest possible recuperative effect during your cruise. We hope that, long after your holiday is over, you will often hear someone say, 'You look so relaxed.'
Active recreation is offered in the especially developed exercise programme. Deep relaxation and intense well-being can be found with these treatments unique to A-ROSA.
Detailed information:
The SPA treatments can be booked in the A-ROSA Premium all inclusive for stays of at least 7 nights
No further discounts can be granted
SPA treatments are limited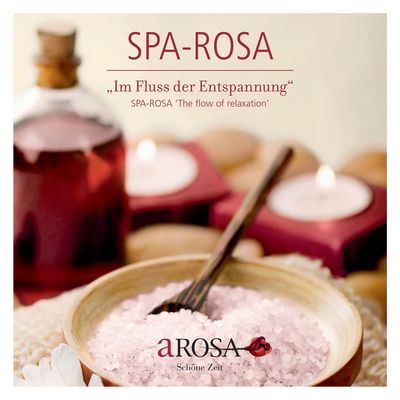 Note: All the above information may vary from ship to ship